Debit Card Scams Take Advantage of Victims' Trust
Jul 2, 2018, 12:04 PM by Nuvision Credit Union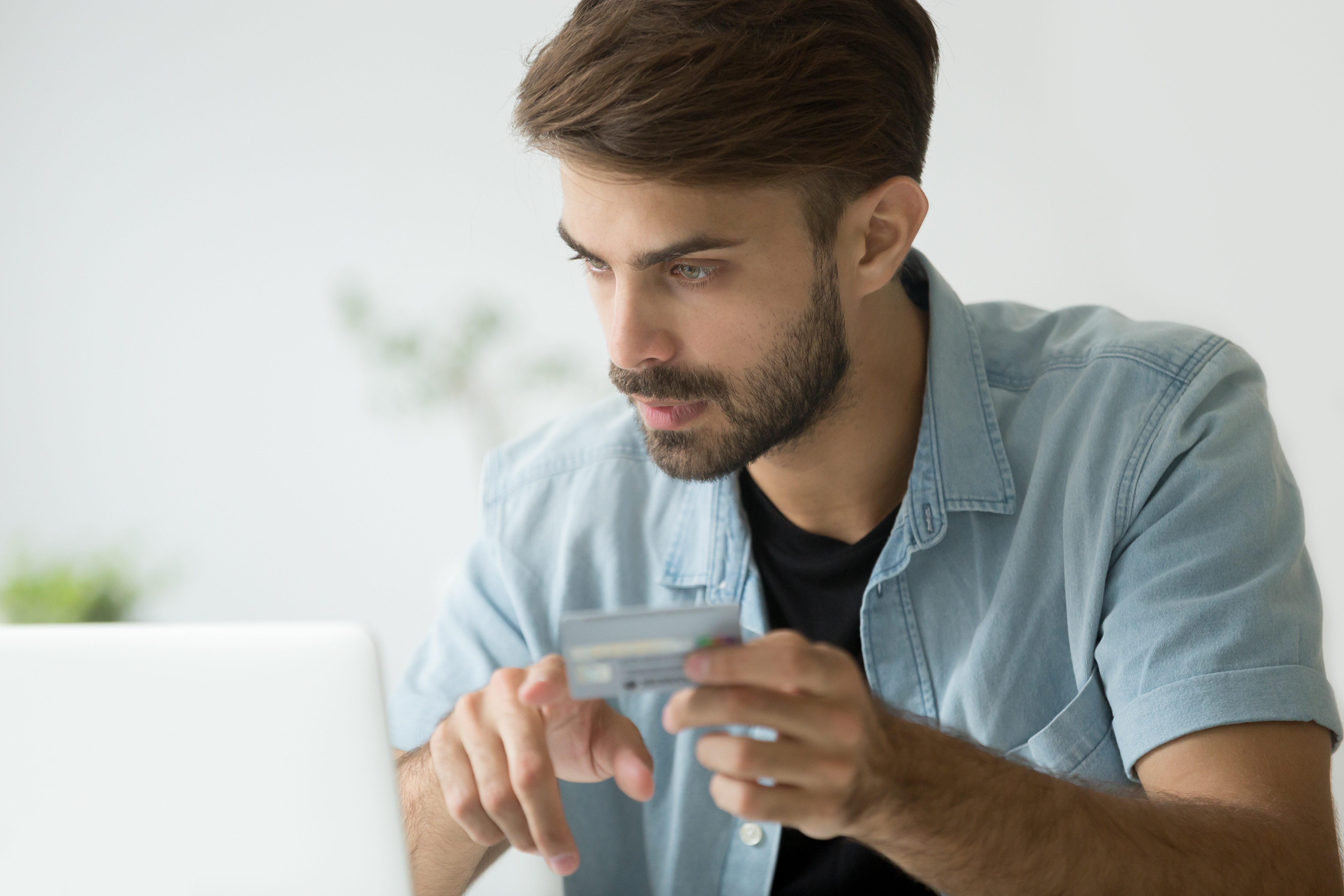 Despite modern technology, data breaches, and the sophistication of cybercriminals, most scams still rely on victims to let their guard down. Criminals prey on your trust. Thieves hope to catch you in a moment when you're distracted or focused on something else. Consumers need to be aware every time they receive a suspicious phone call. The crooks only need to get lucky once.
Nuvision recently received word of a scam where criminals trick victims into providing information that allow their sensitive personal or financial info to be used for a debit card scam.
Debit card scam
Nuvision is aware of a recent scam where a caller contacts an individual using a spoofed phone number, i.e. a number and caller ID that looks like it comes from their financial institution. The caller will identify himself as a representative from the financial institution who wants to review a few potentially bogus account charges.
The caller will list several charges and ask if they are legitimate. Of course, they aren't, so the caller will tell the member that their debit card will be shut down to prevent further fraud. The caller then asks the member to provide account information, such as the card number, three-digit code on the back of the card, account number, and/or ATM PIN number. The criminal on the other end of the line is often very persistent about needing the information.
After the caller obtains the needed information, counterfeit or stolen cards are used to perform an ATM withdrawal or a cash advance from a retailer or grocery store.
Nuvision doesn't ask for sensitive information
Keep the following points in mind to help determine whether a call from Nuvision is legitimate:
Nuvision will NEVER initiate a call and ask you to provide sensitive personal or financial information over the phone.
Nuvision will NEVER initiate a call and ask you to provide an ATM PIN number over the phone.
Nuvision will NEVER initiate a call and ask you to provide an account number over the phone.
Nuvision will NEVER initiate a call and ask you to provide the three-digit code on the back of a debit or credit card over the phone.
Nuvision will NEVER initiate a call and ask you to provide online banking login or password.

If someone calls and asks you to give them any of the above, be suspicious.

How to contact Nuvision

If you ever receive a phone call from Nuvision, the representative might provide some account information and ask the member to verify, depending on the reason for the request. IF YOU HAVE ANY DOUBT ABOUT WHETHER A CALL FROM NUVISION IS LEGITIMATE, HANG UP AND CONTACT NUVISION ON YOUR OWN.

You can reach Nuvision in several ways:

Call the number on the back of your debit or credit card.
Go to the Nuvision website – https://nuvisionfederal.com/ and call the number at the top of the home page.
Go to the Nuvision Contact Us page and call the phone number listed or fill out and submit the contact form.
Visit a branch near you.

Orange County EBT Phishing Scam

Another recent local alert involves a text phishing scam that targets Electronic Benefit Transfer, or EBT, cardholders. According to the Laguna Beach (California) Patch, "recipients of CalWORKs, CalFresh, and general relief benefits have been targeted."

Officials in Orange County said, "The California Department of Social Services has received complaints from Electronic Benefit Transfer cardholders about receiving text messages and/or phone calls from scam phone number (858) 232-3581."

Visit the Laguna Beach Patch for more details.

Protection from fraud and scams

Nuvision is committed to protecting our members from fraud and financial scams. We provide information on our blog and in our newsletter about:

Scams that affect our members and the communities we serve;
Significant events, holidays, and occasions that carry a higher risk of fraud; and
Ways to help keep your accounts secure and avoid unsafe practices.
We want members to have the tools and information they need to help keep their information and their money safe.
Stay connected
To stay on top of Nuvision alerts and information related to the risks of fraud and identity theft, financial and data protection, and cybersecurity, check our Fraud Protection blog or follow Nuvision on Facebook and Twitter to receive updates when new articles are published.