Phishing Warning from Huntington Beach Police Department
Dec 27, 2017, 15:26 PM by Nuvision Credit Union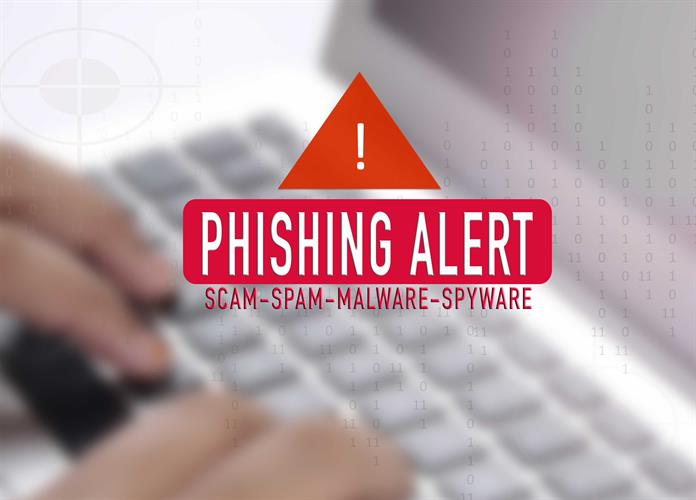 Nuvision recently blogged about the dangers of phishing, and a few days later heard about a scam that hits close to home. The Huntington Beach Police Department, which serves many of our members as well as the headquarters of Nuvision Credit Union, issued a warning on December 23 about a bogus text message that appears to have been sent by the law enforcement agency. It wasn't.
The HBPD posted on its Facebook page that the message "may be a phishing scam."
What Is Phishing?
Phishing refers to the practice of transmitting a fraudulent message that appears to be from a reputable sender to trick the recipient into divulging or providing information. The phishing attempt can be by email, text or other electronic communications methods.
HBPD Facebook Warning
The HBPD's Facebook post said, "The text states it is a message from the Huntington Beach Police Department (see photo attached). Please note, this is a scam and we are NOT attempting to contact you via text message. Delete the text and do not respond as it may be a phishing scam."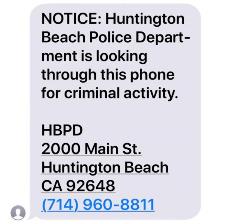 To see the warning on HBPD's Facebook page, click here.
Always be Vigilant
It's not clear if the text phishing scam was an attempt to fraudulently steal personal or financial information, or if it was just a prank. The information in the text provided the correct address and phone number for the HBPD. But this further illustrates the need to always be vigilant and think before you click or call.
For more information about how phishing works and ways to reduce your risk, visit the Nuvision blog post, "Dangers of Phishing & Public Wi-Fi."
If you ever receive communication from Nuvision that you believe to be part of a scam, please contact us online or by calling 800-444-6327 during business hours.