Get the right mortgage loan to finance your new home.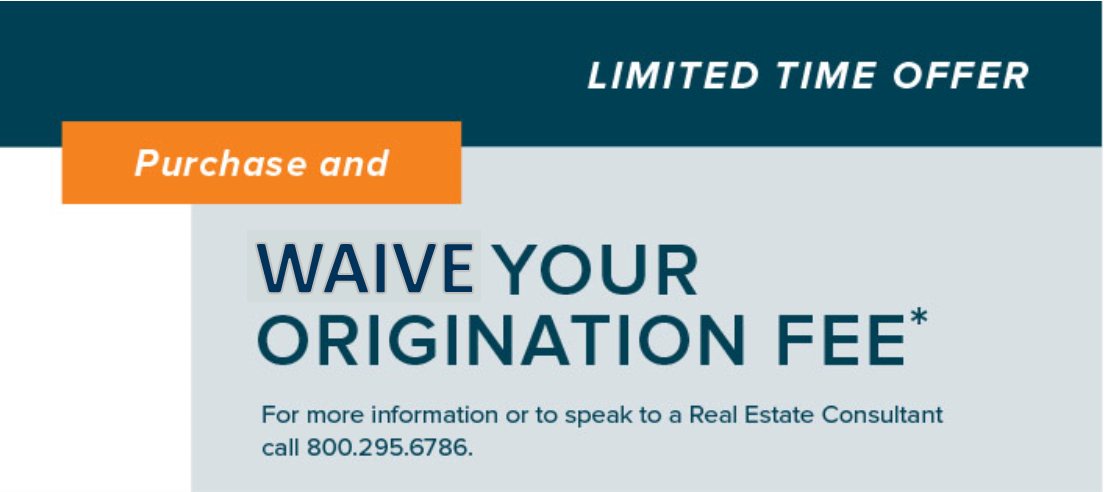 * Fund your mortgage loan with NuVision and we'll waive the Origination Fee. This offer is good only on Conforming, Jumbo, FHA & VA loan products used to purchase your home. Loans with guideline exceptions are not eligible. The waiver of the fee will be updated when you lock the rate, and will be applied when the loan is funded. Please contact a Loan Consultant for details. Promotion is subject to expire at any time. Other offers and discounts may not apply.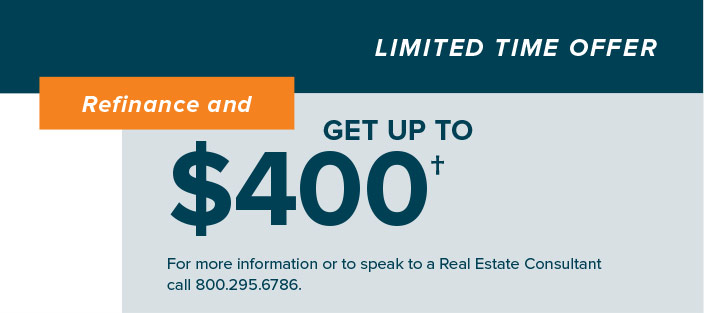 † Appraisal rebate contingent upon the upfront payment of the appraisal report order and the refinancing of a home loan with NuVision Credit Union. Offer applies to new 1st Trust Deed Mortgage loans at NuVision Credit Union. Not applicable on loans with guideline exceptions. Appraisal rebate value is based on loan amount and will be given based on the following levels: $100,000 to $199,999 will receive a $200 appraisal rebate; loans more than $200,000 will receive a $400 appraisal rebate. NuVision reserves the right to change or cancel the promotion at any time. The appraisal rebate will be credited to member's account within 10 business days after loan funding. Limit one appraisal rebate per household. Cannot be combined with any other offer. Subject to credit approval. For complete promotion details visit nuvisionfederal.org.