Nuvision Heroes 2022: A look back at the Heroes who impact our lives
Dec 29, 2022, 12:53 PM by Nuvision
If asked to define the word 'hero,' many automatically think of superhero movies or tales of ancient legends. But real-world heroes walk among us, people who go far beyond their call of duty to help make our communities better places to live. Unfortunately, these people rarely show up in Hollywood movies, but their work makes an impact far beyond anything you see on the big screen.
That's why we started the Nuvision Heroes program. To highlight the work of people we consider heroes and give them the recognition they deserve. Over the last year, we have highlighted a number of amazing people; these are their stories.


Angie Salvato: The Anchorage Cops for Community co-founder dedicated to meeting needs and building positive community relationships.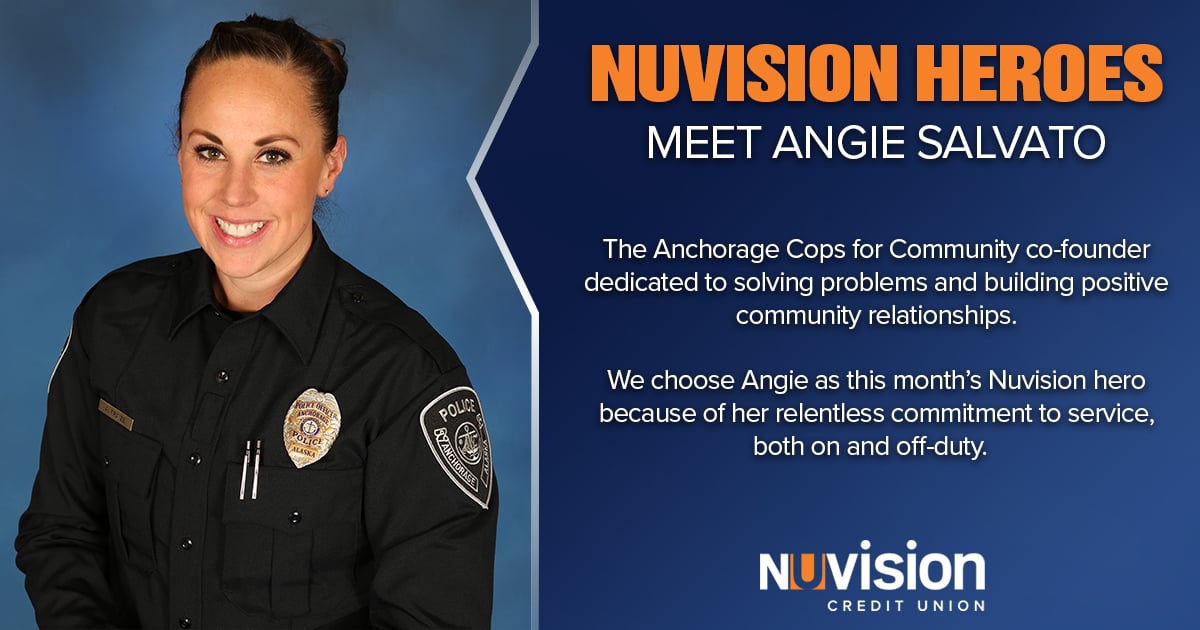 Angie Salvato has worked as a probation officer, a firearms instructor, an APD police academy trainer and criminal law teacher, spent 8 years on patrol, and now works in police recruiting. She's also won the YWCA Women of Achievement Award and made an appearance on the Race to the Center of the Earth National Geographics show. But what stands out most is Angie's focus on caring for people—seeing beyond an individuals' struggles and helping him bring out his best.

In 2017, Angie and several other law enforcement officers came up with the idea that would become Anchorage Cops for Community (AC4C), the non-profit charity arm of the Anchorage Police Department Employees Association.

Read more about Angie here


Joe Steger: A team member and third generation Alaskan stepping up to serve his community.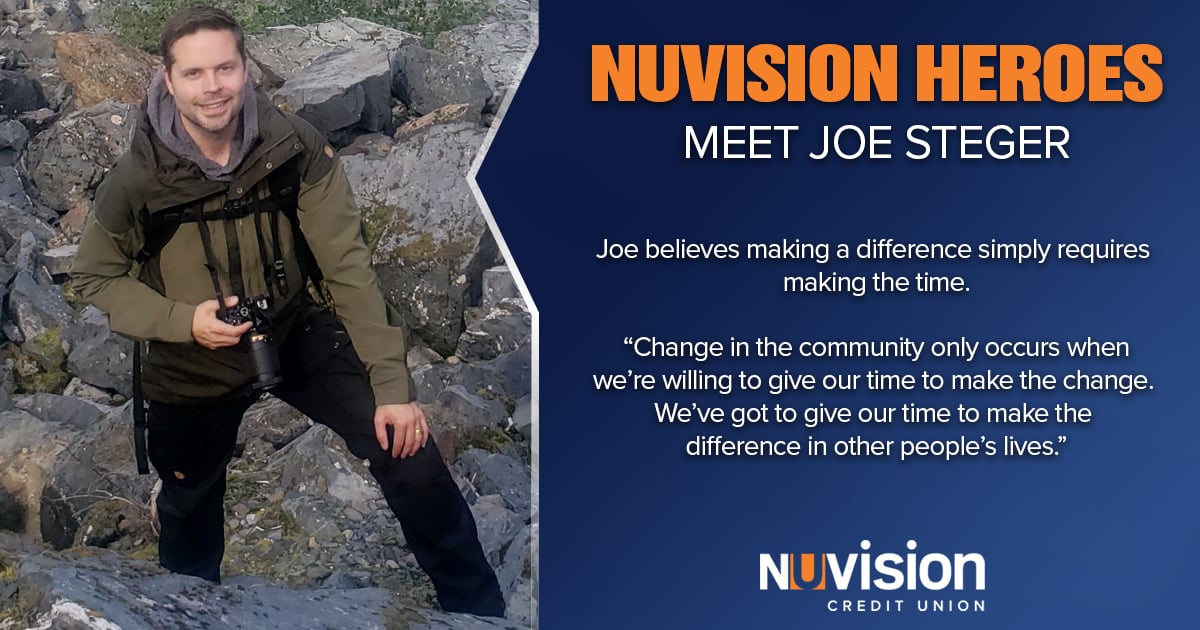 Willingness is Joe Steger's defining quality as a volunteer. Joe believes making a difference simply requires making the time.
"Change in the community only occurs when we're willing to give our time to make the change," Joe said. "We've got to give our time to make the difference in other people's lives."

Read more about Joe Steger here.
Robyne Wood: A Huntington Beach mom who founded a non-profit for homeless and at-risk kids.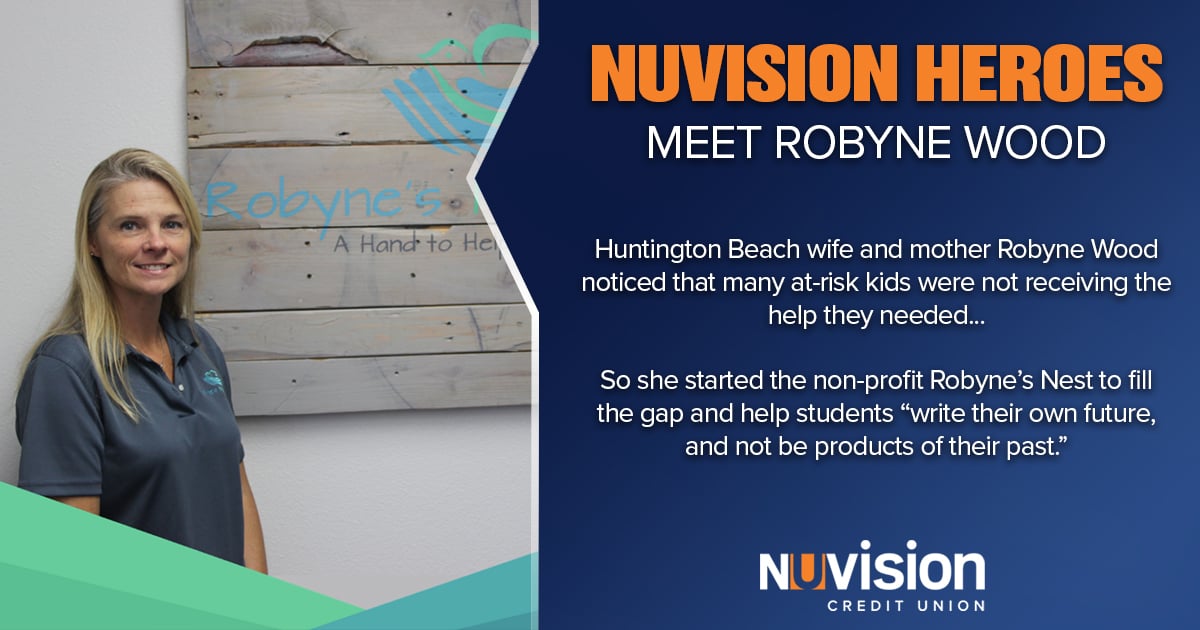 Seven years ago, Huntington Beach wife and mother Robyne Wood noticed that many at-risk kids were not receiving the help they needed. Existing programs emphasized adults already struggling with drug and alcohol problems. Few options were available to teens lacking family support or living in an abusive environment, but not facing personal issues like addiction or crime.
With the encouragement of friends, she started the non-profit Robyne's Nest to fill the gap. The organization's goal is to help students break the cycle and learn how to lead happy, productive lives, something many do not see modeled at home.
"That's the whole purpose of our program," Robyne said. "Just to help them be able to write their own future, and not be products of their past."
Read more about Robyne Wood Here.
Angela Duplantier: A mortgage team member who brightens her co-workers' days with selfless service and positivity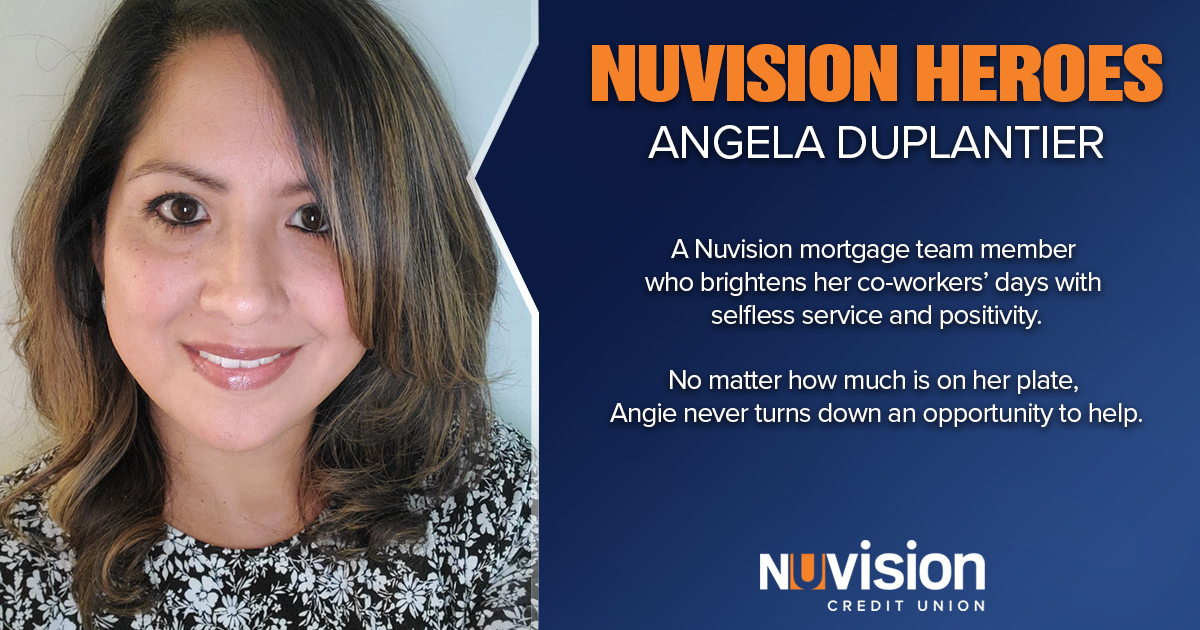 Since she joined the mortgage team in 2017, Angie's presence has made workdays more enjoyable and the workload easier to manage. Her co-workers can always count on her to jump in when a need arises, whether it is serving a member or taking on an overlooked need last-minute. Her hand is the first to go up to volunteer for Nuvision community events, like our Memorial Day Gas Giveaway.
Read more about Angela Duplantier here.
Lieutenant Colonel Ken Graham: Mentoring and inspiring the next generation.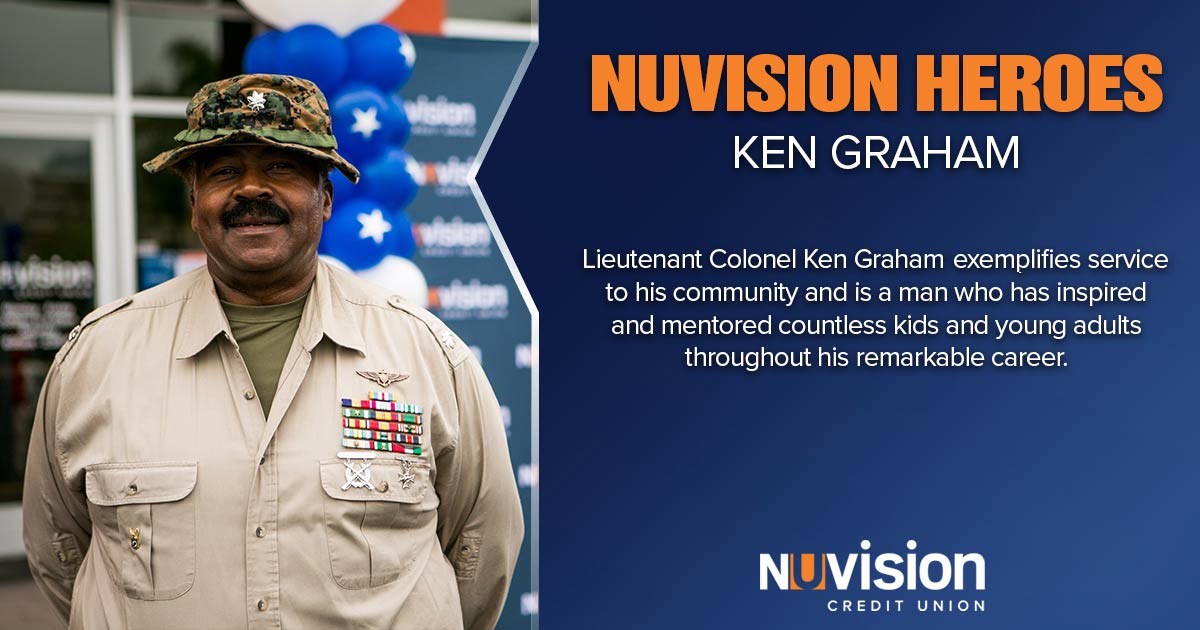 Lieutenant Colonel Ken Graham's resume is beyond impressive. Raised in Philadelphia, Graham grew up looking up to family members who served in the military. He was profoundly inspired by his brother and other family members serving in Vietnam, and he dreamed of becoming a pilot one day. In order to meet the military requirements to enter flight school, he became the first member of his family to attend college, enrolling in Temple University.
After leaving the military, Lieutenant Colonel Graham dedicated himself to a life of service and outreach. He is a member of the Veterans of Foreign Wars (VFW), a member of the American Legion, and a member of the Marine Corps League.

Read Lieutenant Colonel Graham's story here.
Gunnery Sergeant Joe Ingram: A Man who exemplifies service and mentorship.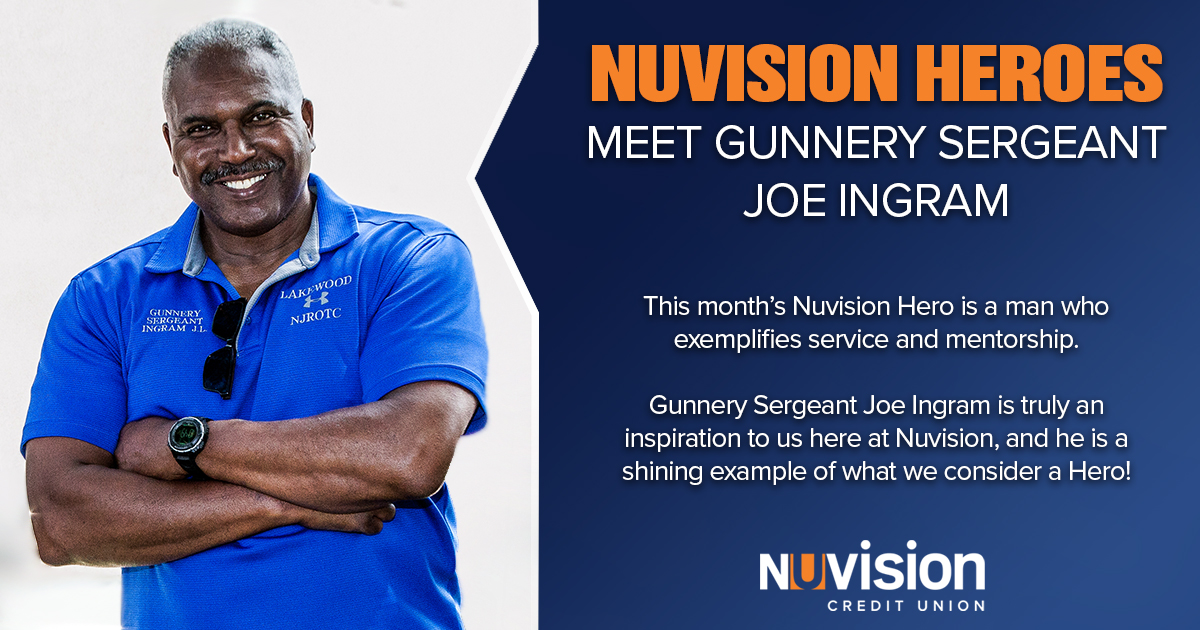 Gunnery Sergeant Joe Ingram is someone who is always there to help, especially if it means helping the next generation succeed. While serving in the Marines, he recognized that he had a passion for training others. As a Drill Instructor, he was able to help the next generation of recruits become better people, better Marines.

These days Ingram works with high school students as an NJROTC (Naval Junior Reserve Officer Training Corps) Naval Science Instructor at Lakewood High School.

Read Gunnery Sergeant Joe Ingram's story here.
Officer Jon Butler: Changing public perception and saving the next generation.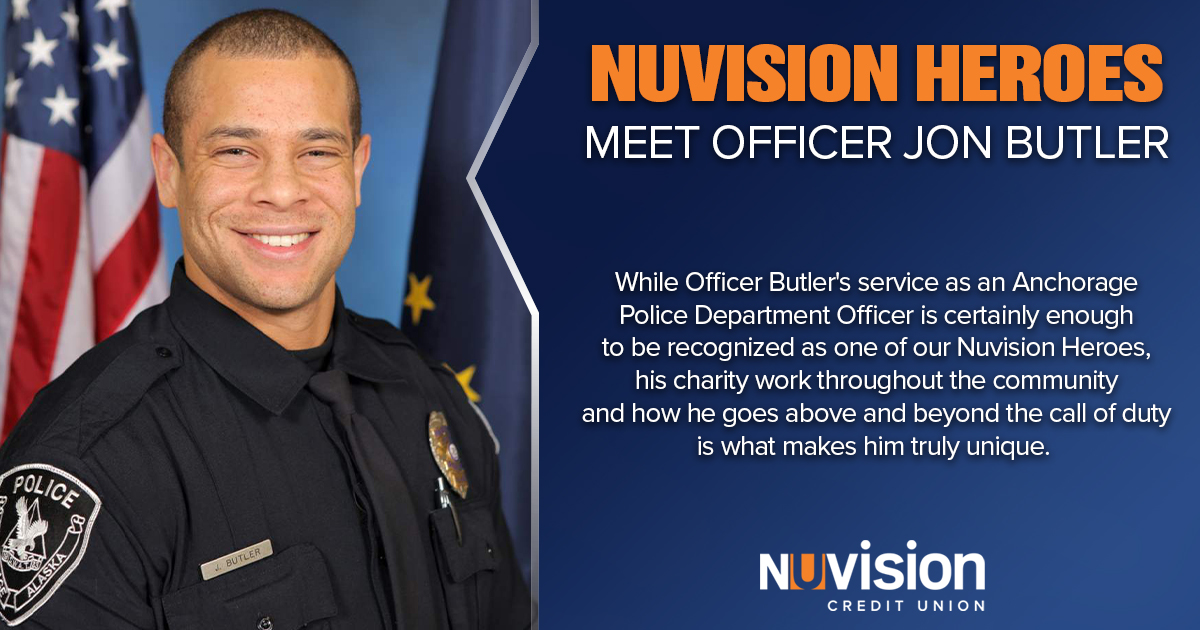 Our partnership with Officer Butler is something we genuinely treasure here at Nuvision. The sheer amount of community outreach he is involved with is beyond amazing, and his compassion for his community is something that continues to inspire us to do more.
While Officers Butler's service as an Anchorage Police Department Officer is certainly enough to be recognized as one of our Nuvision Heroes, his charity work throughout the community and how he goes above and beyond the call of duty is what makes him truly unique.
Read more about Officer Jon Butler here.


Rachel Martinez: A branch manager who encourages others to sprint towards success.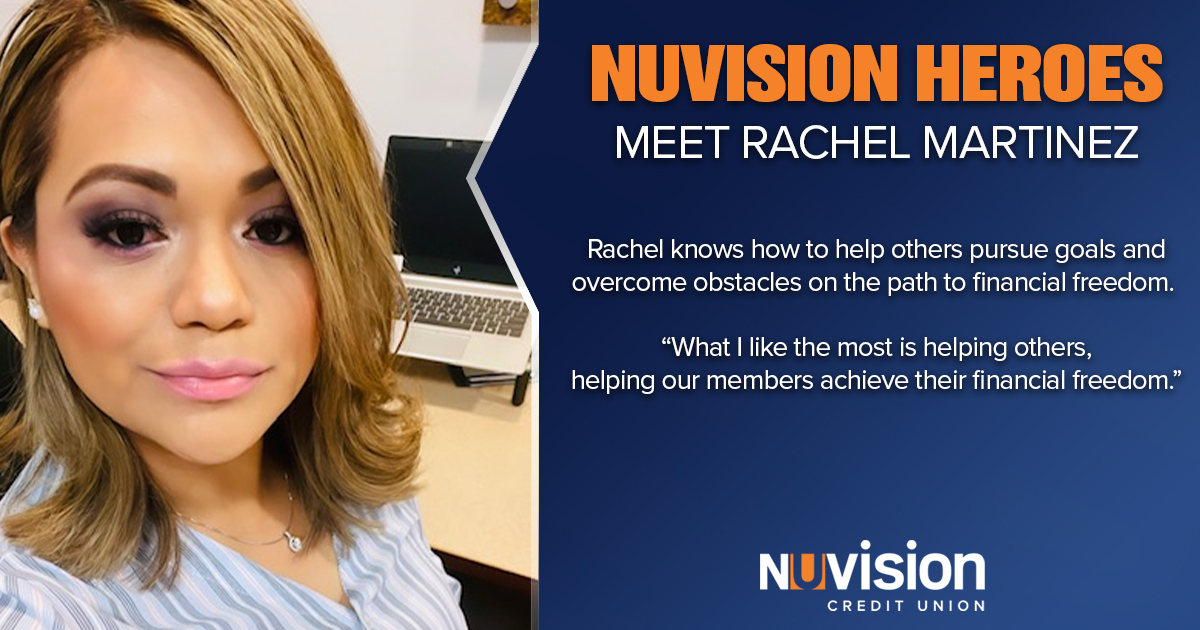 "What I like the most is helping others, helping our members achieve their financial freedom," said Rachel Martinez, this month's Nuvision Hero.
Rachel's journey with Nuvision started back in 2005, when she began working as a part-time teller at the Huntington Beach office. She'd worked at a bank before coming to Nuvision, but the credit union model of community involvement motivated her to make the switch.
Now Branch Manager at our Edinger location, Rachel's passion for helping others remains unchanged, a trait her co-workers often pick up on. She's volunteered at nearly every Nuvision event—law enforcement appreciation lunches, blood drives, Toys for Tots, gas giveaways, first responder lunches, member appreciation events, our recent clothing drive—and consistently pours her time into helping members.
Read more about Rachel Martinez here.


Bean's Cafe CEO Lisa Sauder: A nonprofit CEO who won't rest until no Alaskan child goes hungry.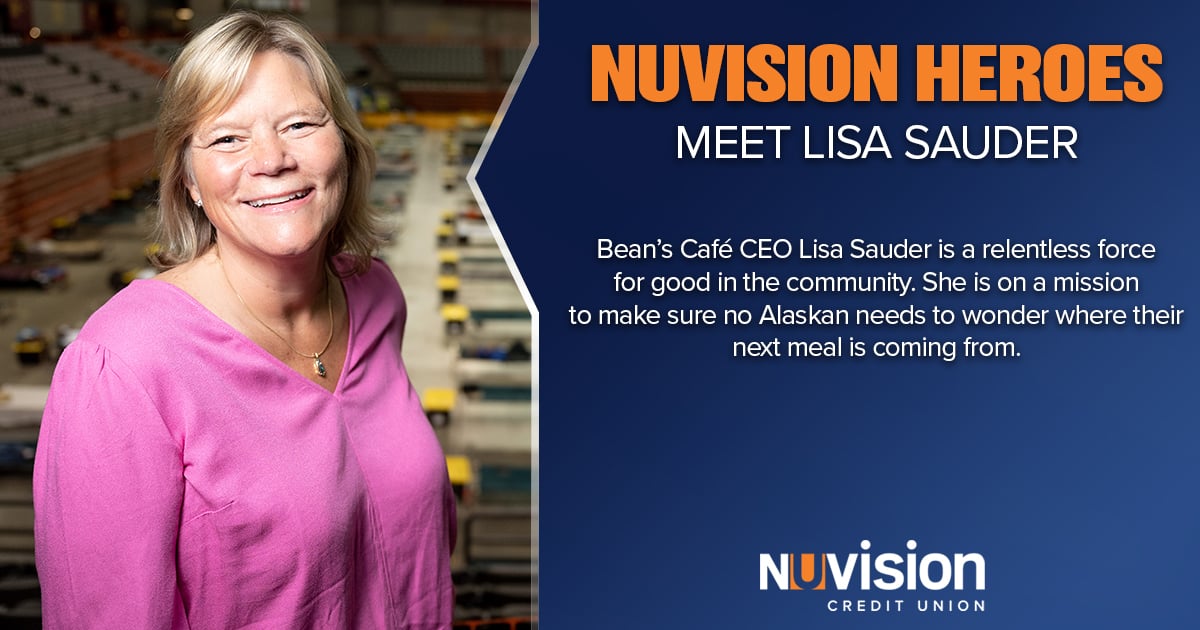 Bean's Cafe CEO Lisa Sauder is a relentless force for good in the Alaska community.
Service has always been a "family tradition" for Lisa. After running a chamber of commerce, doing economic development, and working as the American Heart Association Alaska's Executive Director, Lisa was looking for a change of pace.
"I was at the point in my life where I really wanted something where I felt a bit more of a connection between the donor, the recipient, and the community directly," she said. When she encountered an ad for Bean's Cafe, Lisa felt compelled to apply.
"I feel very fortunate to have served as the leader of the organization now for over 9 years," she said, calling her current role "the hardest job I've ever loved."
Read more about Lisa Sauder here.



Ernie Delgado: A Vietnam veteran who continues to make his community stronger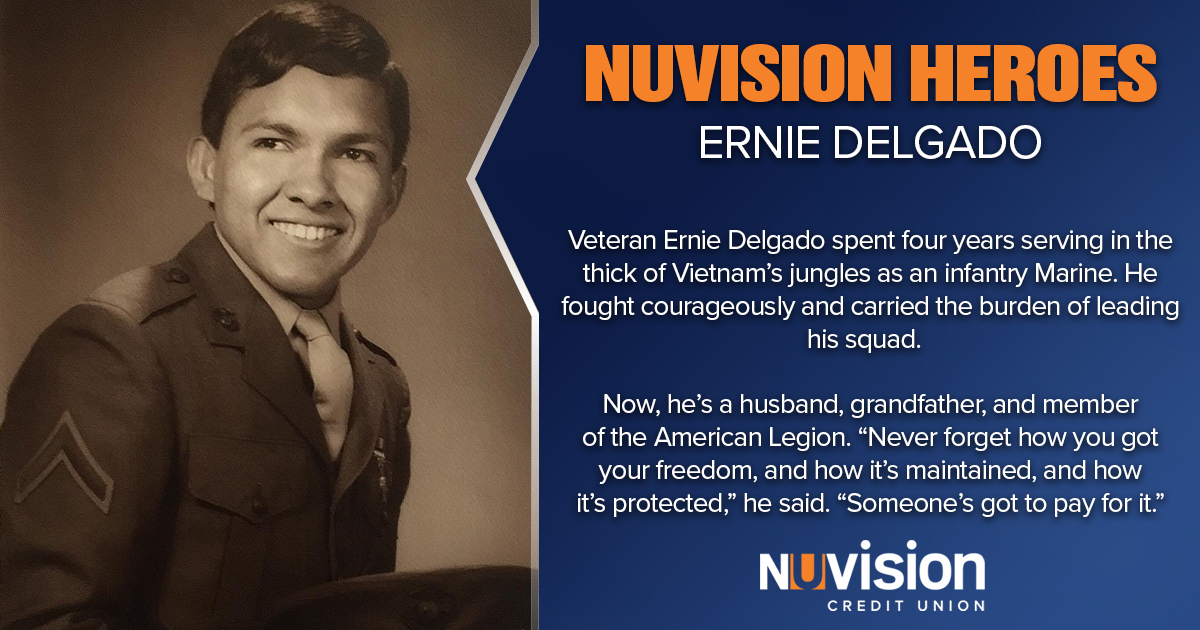 Veteran Ernie Delgado spent four years serving in the thick of Vietnam's jungles as an infantry Marine. He fought courageously and carried the burden of leading his squad.

Now, he's a husband, grandfather, and member of the American Legion, where he and other veterans who share similar experiences connect and serve the community. "Never forget how you got your freedom, and how it's maintained, and how it's protected," he said. "Someone's got to pay for it."

Read more about Ernie Delgado here.

Frank Passarelli: A Vietnam Navy veteran who continues his family's legacy of service to his country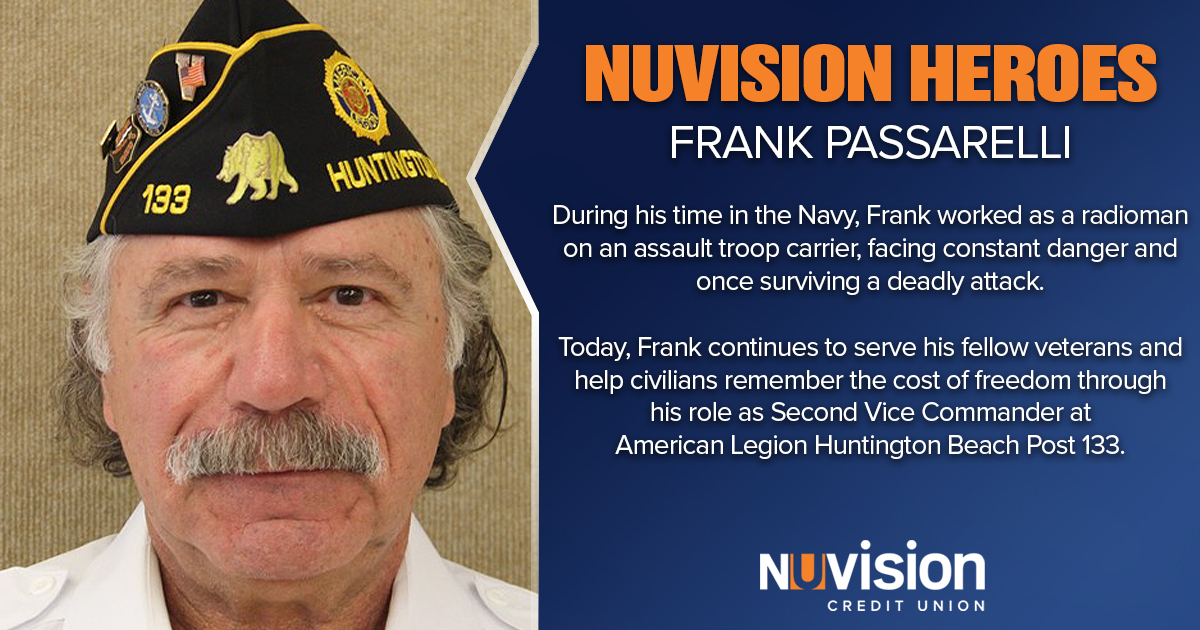 Vietnam veteran Frank Passarelli grew up with five Navy veterans in the family, his uncles, who had all served during World War II. During his own time in the Navy, he worked as a radioman on an assault troop carrier, facing constant danger and once surviving a deadly attack. Today, he continues to serve his fellow veterans and help civilians remember the cost of freedom through his role as Second Vice Commander at American Legion Huntington Beach Post 133.

Read more about Vietnam veteran Frank Passarelli here.