Nuvision Heroes: A team member and third generation Alaskan stepping up to serve his community
Feb 28, 2022, 09:18 AM by
Author Unknown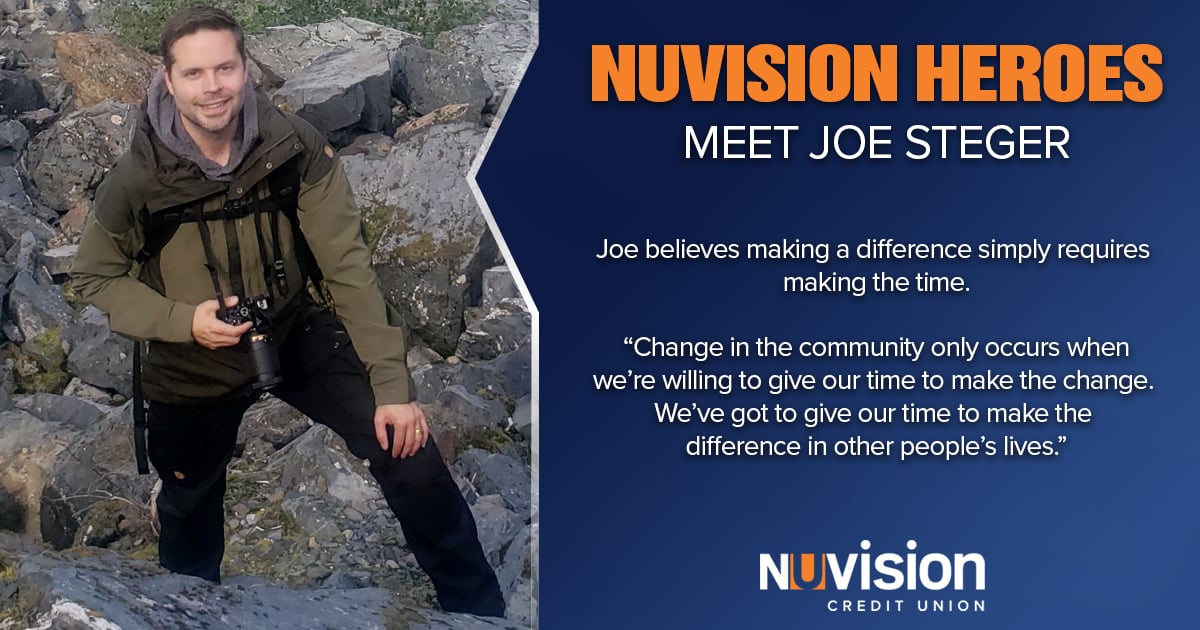 Willingness is Joe Steger's defining quality as a volunteer.
He steps in when other team members are in tough spots. He stays late to lend a hand. He shows up to nearly every Nuvision outreach event—blood drives, Veterans Day lunches, member celebration events, and meal drop-offs. All that, and he's only been with Nuvision since 2019.
Outside of work, he volunteers at his children's school and was previously on the board of a local non-profit that helps people with mental illness and substance abuse issues.
Joe believes making a difference simply requires making the time.
"Change in the community only occurs when we're willing to give our time to make the change," Joe said. "We've got to give our time to make the difference in other people's lives."
For this third generation Alaskan, serving is a family endeavor.
Born and raised in Anchorage, Alaska, Joe has close ties to his community and to his family. Joe, his two kids, and his wife do "just about everything together," he says, from hiking each weekend to staying active in their church.
Another activity his family enjoys doing together is volunteering.
"We volunteer a lot with our school, any events they have we try to be a part of," he said.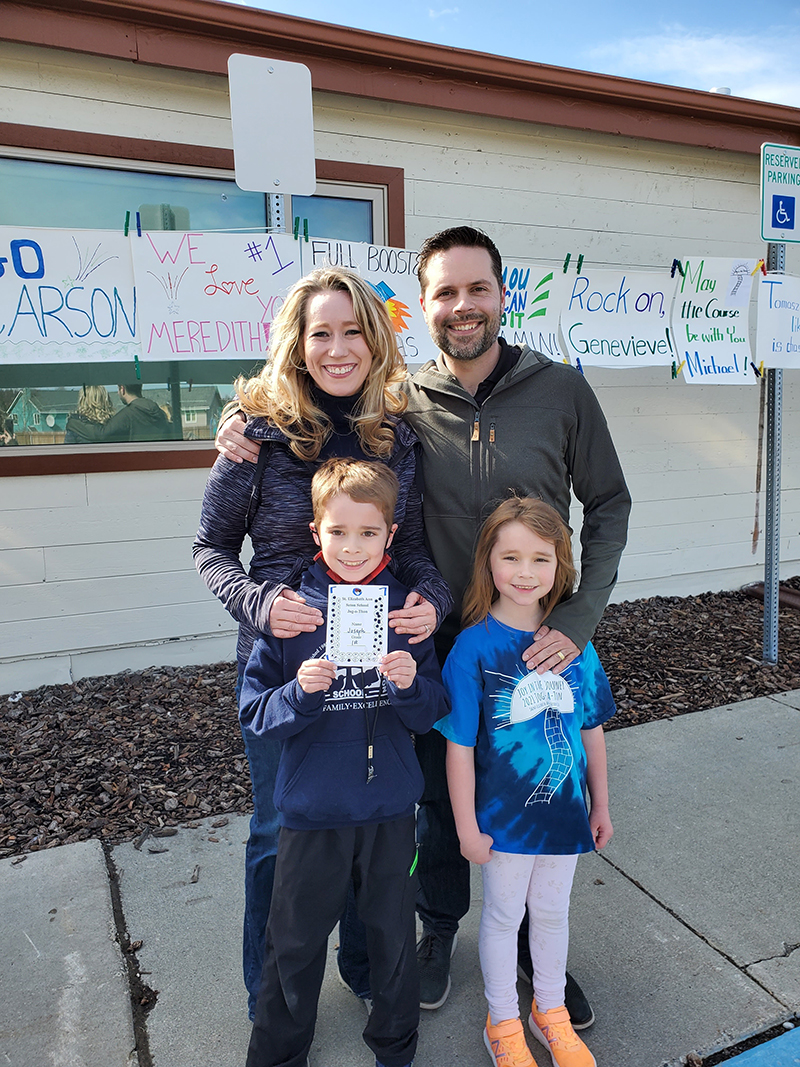 On Veterans Day, he and his wife took it upon themselves to stuff and seal over 200 thank you cards for a Nuvision-sponsored luncheon. That's just one of many instances where he's stepped up.
Investing in the community is important to Joe. Along with serving as a family, he invests time into his own projects, like sitting on the board of a local Anchorage non-profit.
"I was previously a board member of a local non-profit that helps people with mental illness and substance abuse find proper treatment and housing," he said.
Joe started community service in high school and hasn't stopped since.
Service has been a part of Joe's life since he started volunteering at the Pioneer Home, an assisted living home for the elderly, for a few hours each weekend in high school.
"I started originally because my grandpa had a lot of friends in the Pioneer home," he said. "It was really rewarding helping out people and seeing the smiles."
This experience fueled Joe's passion for service, which his history of working in the financial industry reflects. With previous institutions, Joe worked to promote disability awareness, helping people with household errands and chores they rarely get assistance with. He also prepared and served food to over 600 individuals on Skid Row as a volunteer at Midnight Mission in Los Angeles.
Joe can't stay away from service for long. After taking two years away from the financial industry, he came back, in no small part because he cares for the community.
"I was in a different industry. I left banking and came back because I enjoy helping people reach their financial goals and what they aspire to be," he said.
Building relationships is Joe's favorite part of the job.
During his time at Nuvision, building relationships has meant the most to Joe.
"I really enjoy relationship building with our commercial business members," he said. "I was really gratified to be able to help the local members during the pandemic with our PPP loans. The service we provided really benefited these members and saved quite a few businesses too."
Other Nuvision community efforts have also become important to him, like the Shop with a Cop program, which allows underprivileged children to shop for Christmas presents.
"I really enjoyed [Shop with a Cop] because you could see all the children who don't usually receive presents." he said. Seeing their smiling faces up close, and being there to help make the holiday season a little brighter for these kids meant a lot for those who participated in the program.
Joe has also loved participating at the military outreach events, like our Memorial Day gas card giveaways. Last November, he served food at Nuvision's Warrior Care Breakfast for 200 active-duty military members.
Before coming to Nuvision, Joe worked as a branch manager for a financial institution on base. It's given these kinds of outreaches special meaning.
"[The military] is the reason why we're free right now. We owe quite a bit to them," he said. "Anytime I can give back to them, I will."
We're so grateful for team members like Joe who step up and go beyond what is expected of them to serve the community. Thank you, Joe, for everything you do.