Nuvision honors 200 local veterans at Veterans Day Gas Card Giveaway, including 100-Year old WW2 Vet
Nov 13, 2020, 10:20 AM by Nuvision
Applause rang out through the crowd as decorated veterans stood before our community and received a commendation from Nuvision leadership. We were honored to have over 200 veterans present at this year's Gas Card Giveaway. Among them were three incredible people whose stories we had earlier featured on our blog: a Vietnam war veteran, a former WWII U.S. B-25 Bomber Pilot, and a 100-year old WW2 vet.
For our team members and volunteers, standing in the presence of so many veterans and thinking about their collective experience was deeply humbling. We saw people who have witnessed the tragedies of war with their own eyes, who walked the beaches of Normandy after D-Day, and who fought in battles we've only read of in history books. They put their lives on the line for their nation, going through pain and hardship to secure liberty for generations of Americans.
Despite the difficulties of organizing an event during coronavirus times, we were determined to give our local veterans a day to remember. We followed every possible safety precaution and protocol to give them what they had earned: the honor of being celebrated by their community for their sacrifices.
A total of 200 local veterans received gas cards and free breakfast.
Each veteran who attended received a $25 gas card, a goodie bag with hand sanitizer and a mask, and breakfast and coffee to enjoy throughout the ceremony. The coffee was donated generously by Peet's Coffee.
In total, we awarded 200 gas cards to local veterans—Army, Navy Coastguard, Marines, Air Force, Members of Nuvision, Members of the American Legion, and Members of the OC Freedom Committee.
Stories of courage, patriotism, and perseverance: Honoring local heroes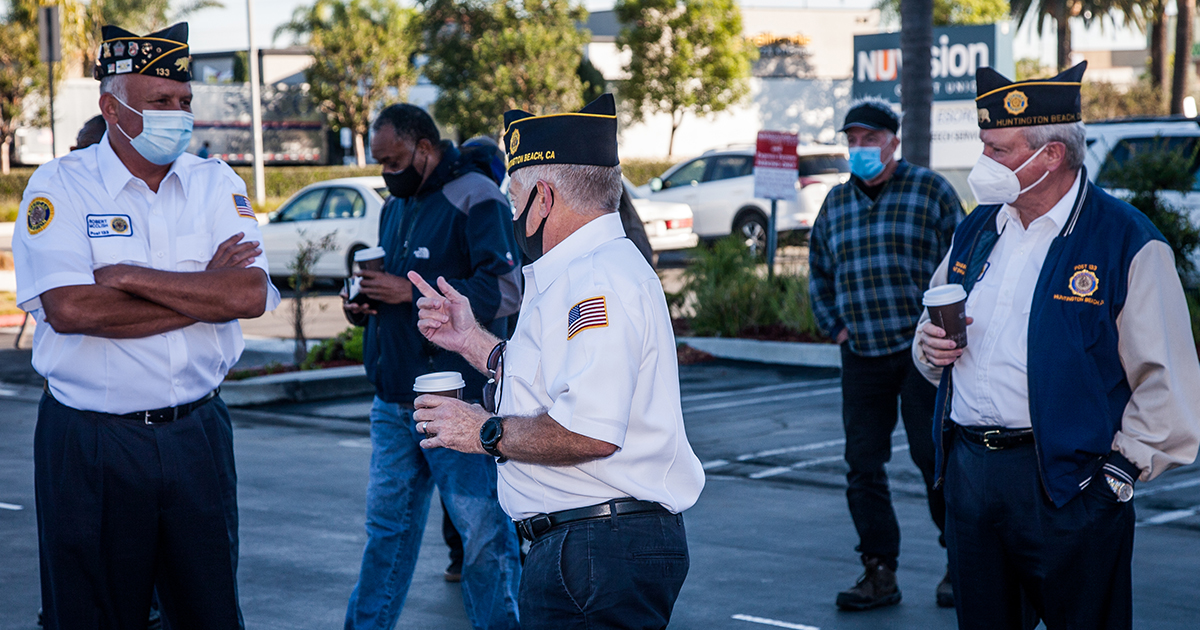 It was an honor to host this event for heroes and patriots living in our community. It was an even greater honor to recognize those veterans who have gone the extra mile to help their community and serve their country. These people included:
Anthony Miller

:

A veteran who served a tour in Vietnam and is founder and president of Tender Touch Ministries, an organization that serves homeless veterans throughout Orange County
David Hayward: A former WWII U.S. B-25 Bomber Pilot who works with The Freedom Committee of Orange County to teach the coming generations about the value of liberty
William J. Kull: A 100-year old WW2 veteran and former firefighter whose heroism earned him numerous medals, badges, and citations
Each of these three veterans received public recognition and a $1000 donation to the service organizations they work with, William Kull for the American Legion Post 133, Anthony Miller for his non-profit Tender Touch Ministries, and David Hayward for the OC Freedom Committee.
We also had two featured veterans who weren't able to attend, Matt Voris and Michael Barrett. You can read their stories on the Nuvision blog here.
To all our amazing team and community partners: thank you!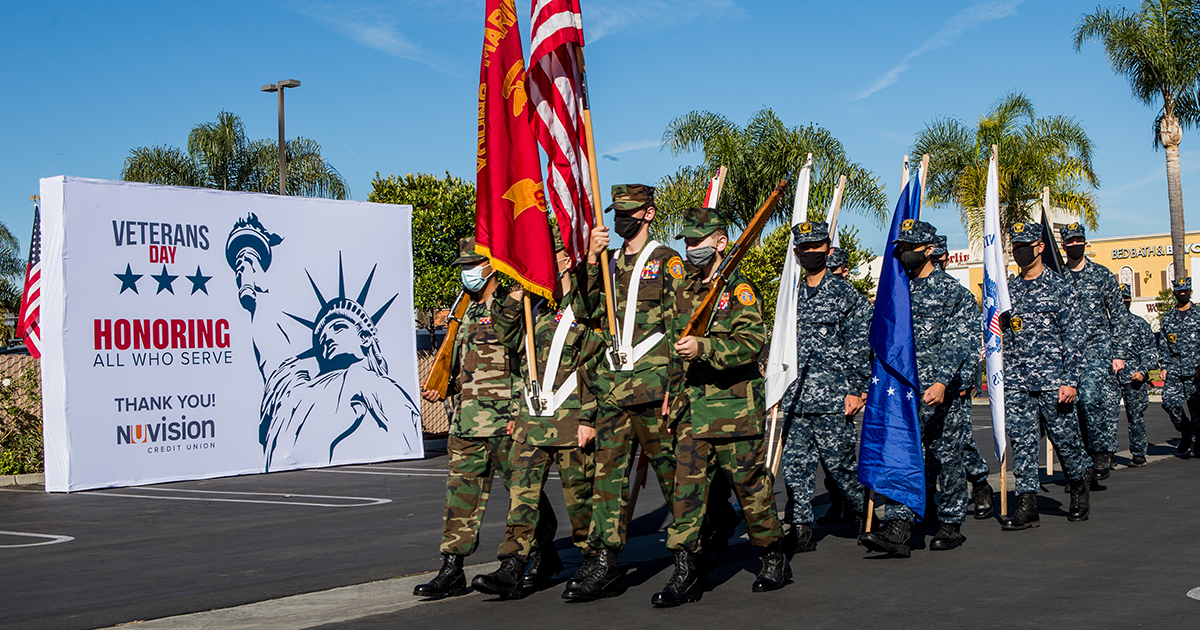 Events like this one don't happen without the hard work of Nuvision team members and the support of the community. We'd like to specifically thank Commander Robert McClish of American Legion, Lieutenant Colonel Kenneth Graham of the Seal Beach Cadet Battalion and Marine League, OC Freedom Committee president Scott Williams, and Marine Corps League MCAS El Toro Det. 017 Commandant Jason Parks.
Additionally, we want to thank Peet's Coffee, Little Miss Donuts, and 24 Carrots Catering for the food, and Boy Scouts Troop 1 and the Lakewood Cadets for helping our ceremony run smoothly.
This event is one of many we host every year to support our military and the community as a whole. Up next, we'll be hosting our annual Toys for Tots drive. We do this each year to honor the Marines who founded the organization and to support disadvantaged children in our community. To see more pictures from our Veterans Day event check out our Facebook Gallery here.