Honoring Those Who Serve: A look back at our Veterans Day Events
Nov 30, 2022, 10:33 AM by Nuvision
From answering the call of duty to fight against the evils of fascism and imperialism in World War II to fighting against communist regimes in Korea and Vietnam to defending our country against terrorist threats in the deserts of Iraq and Afghanistan, time and time again, our veterans stood strong and bravely fought to protect our freedoms. In November, Nuvision held several events to thank them for their service.

In Huntington Beach, we celebrated local veterans with a catered breakfast. At our annual Veterans Day event, we presented our veteran guests with $25 gas cards to thank them for their service. We also recognized two exceptional Vietnam Veterans, Ernie Delgado and Frank Passarelli.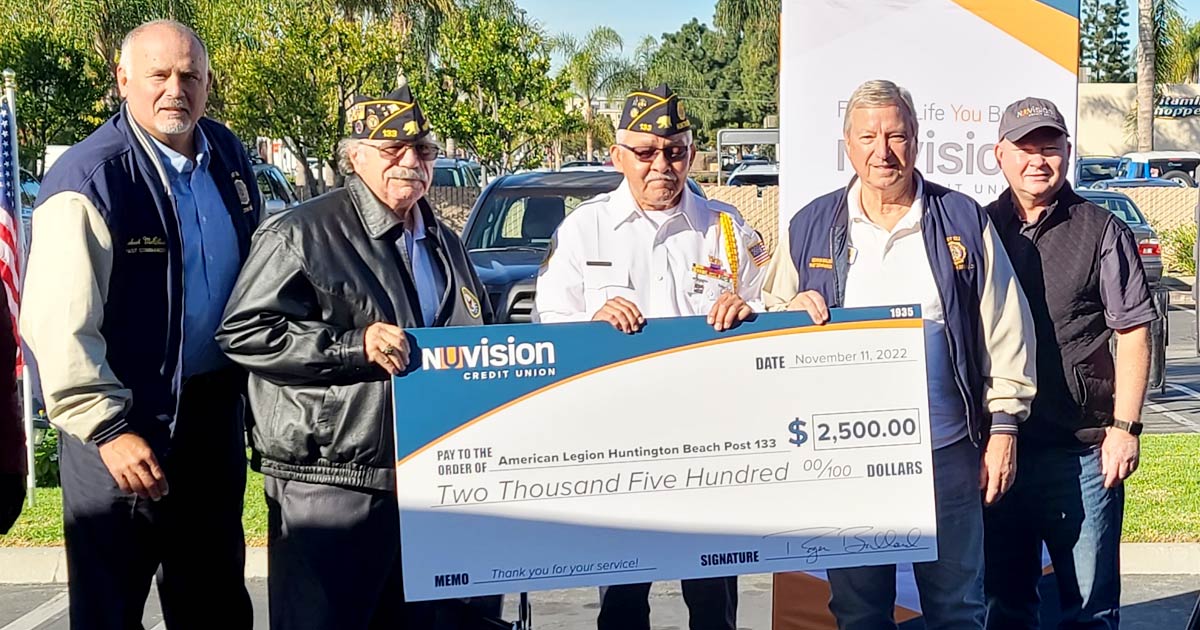 Ernie and Frank served during several high-risk missions and faced incredible challenges both during and after the war. Unfortunately, there were no parades when they arrived home, and there were no programs to help them return to civilian life.
But despite the many challenges that they both faced when returning home, they never lost their heart for service. Today, Ernie and Frank work with the American Legion to ensure other veterans and military personnel don't face the same hardships when returning home from the battlefield. To help Frank, Ernie, and the American Legion continue the incredible work they do to provide assistance for our veterans, military personnel, and their families, we presented the American Legion with a check for $2,500.
You can read more about Frank Passarelli's life here, and more about Ernie Delgado here.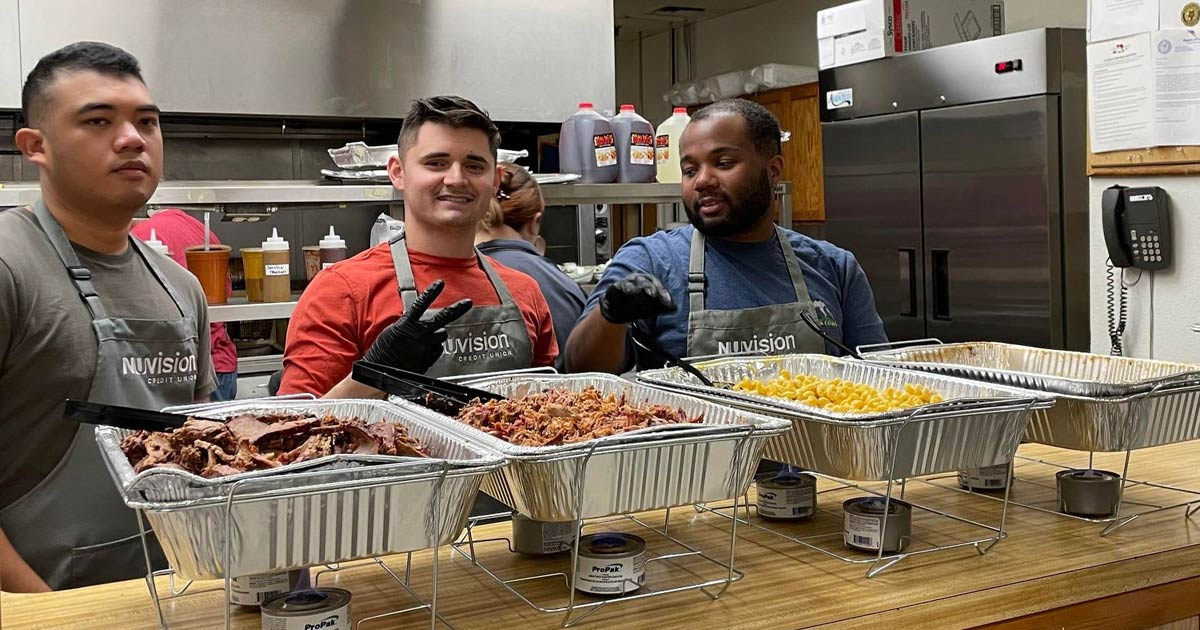 In Wyoming, Nuvision was proud to sponsor lunch at the Veterans Day Appreciation Ceremony at the American Legion Francis E Self Post 6 in Cheyenne. Our volunteer team, which included twenty people from our Nuvision team and their family members, teamed up with active-duty airmen who volunteered to show their gratitude to those who have served.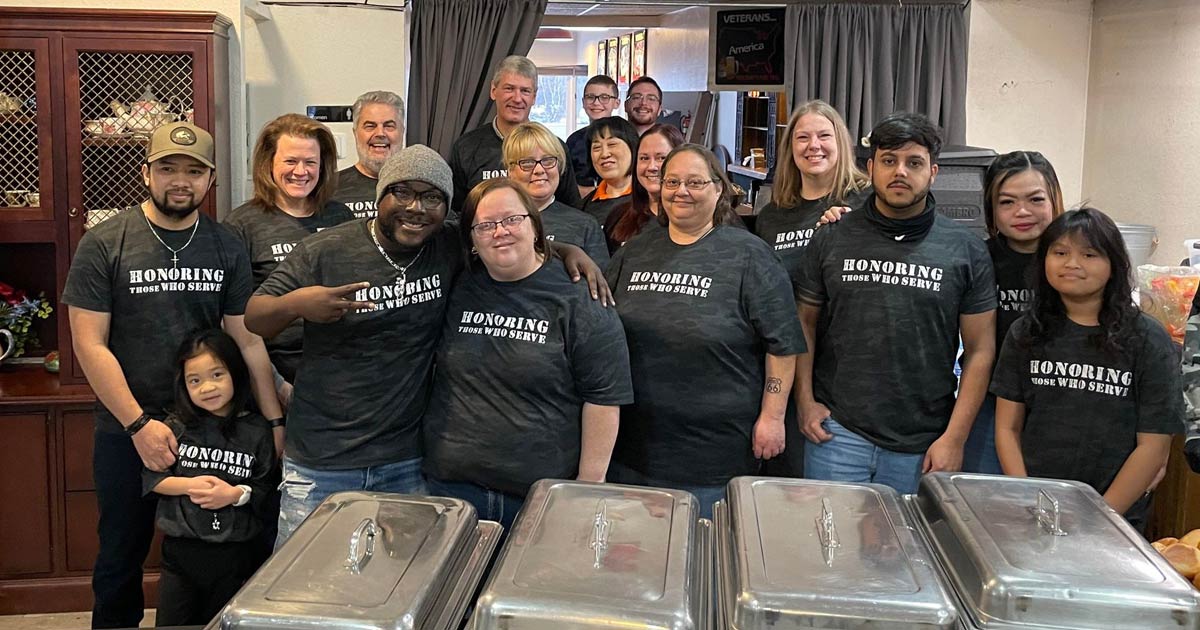 In Alaska, Nuvision held several events to thank and honor our Veterans, including our annual Veterans Day Appreciation Celebration at American Legion Jack Henry Post 1. We were honored to spend the day with local military heroes, hand out $500 in free gas cards, and present a donation to the only women's post in the state, American Legion Aurora Borealis Post 21. It was great to partner with two different posts on the same day and see so many of our veterans on their special day.
We also sponsored the Anchorage Senior Activity Center (ASAC) Veterans Day Lunch this year, supporting our senior citizen veterans in the community. Our $5,000 sponsorship allowed them to host the lunch and provide meals to seniors who could not make the drive in themselves. ASAC hosted several special guests, including Mayor Dave Bronson and US Senator Lisa Murkowski and special presentations from Quilts of Valor and Paws for Purple Hearts.