A Season for Giving: A Look at What Nuvision is Doing for the Community
Sep 30, 2020, 07:49 AM by Nuvision Credit Union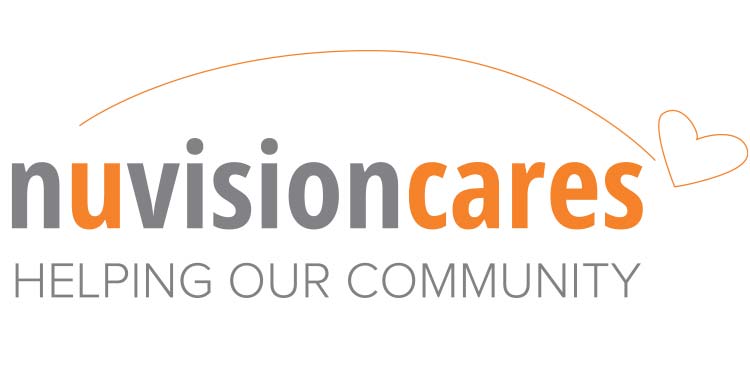 If we've learned anything in this year of unexpected change, it's been the importance of giving back to the community. We're reminded of this every time someone is helped through one of our programs, from our first Nuvision Cares initiative to keep local restaurants open to our recent blood drive in California where we were able to honor first responder heroes and collect enough blood to save up to 213 local patients' lives.

During this coming holiday season, Nuvision wants to continue serving you. We're looking forward to hosting events like our upcoming three-part money management webinar, collaborative community programs like Cash for Cans drive in Alaska, annual events like our Added Advantage cash giveaway, and several unique outreaches designed to help our members, our community, and the hard-working people who keep us going every day.

Veteran's Day
To remember the anniversary of September 11th, we collected the stories of local first responders who went beyond the call of duty and awarded them with a $500 prize. For Veteran's day, we'll be doing something similar, sharing the stories of US military veterans who have risked their lives to serve our country.

There's nothing more inspiring than speaking with military heroes. Their stories are incredible examples of strength, courage, and a deep love for country and community. We'll be sharing them on our blog and social media pages, so keep an eye out as the date draws nearer. If you know of a veteran in our community who fits the description, let us help them get some recognition by sending their story to mailto:[email protected]!

In addition to sharing these stories, we have several special events planned:

California

While our Memorial Day Gas Giveaway was unfortunately canceled due to COVID-19 restrictions, we're thrilled to be able to give back to our veterans with a Gas Card Giveaway on November 10th, the day before Veteran's Day.

Active duty military and retired service members will be able to receive a $25 gas card as a thank you for their service. Keep an eye out for more details.

Cheyenne

We have a busy week planned for our members in Cheyenne. The celebration will kick off with a Gas Card Giveaway on September 10th. Any veteran or active duty service member who visits the 18th Street Branch or Converse Ave. Branch will receive a $25 gas card. Keep an eye out for more details.


We'll also be hosting a blood drive, similar to the one that took place early September in California. Blood donations are especially important right now, at a time when few are donating. They help patients suffering from a variety of illnesses and injuries—including veterans. We invite everyone to come out and participate to help our community. The blood drive will take place on Tuesday, November 10th, and Wednesday, November 11th, from 9:30 AM – 6:00 PM at the Vitalant Center in Cheyenne.
On Veteran's Day, Nuvision team members will serve lunch to guests at American Legion Post #6's annual ceremony. A few hundred veterans are expected to come out. We're excited for this opportunity to thank and serve them.
Alaska
Like our blood drive in California and upcoming blood drive in Cheyenne, we'll be partnering with the Blood Bank of Alaska to host one for Veteran's Day in the Anchorage area. The event will take place on Tuesday, November 10th at the Anchorage Financial Center. If you would like to register, please email [email protected].
Holiday Events in all Markets
Toys for Tots
Founded by a team of Marines in 1947, Toys for Tots was started to ensure economically disadvantaged kids were provided for on Christmas. Every year, we join the organization in collecting toys for underserved children in our communities, supporting not only those less fortunate but also honoring the goals of the veterans who founded the organization.
Starting November 16th, we'll be helping collect toys for Toys for Tots. Swing by any branch location to drop off a toy to help us give local children a bright Christmas morning.
Added Advantage Giveaway
We know these are difficult times for many of our members, and we're hoping that this annual Added Advantage Holiday Giveaway will be even more meaningful this year. Every December, we give away $5,500 to hard-working members like you. It's easy to enter—all you have to do is fill out the form and be a registered Added Advantage member.
If you're not part of Added Advantage, the program is free. Sign up here so you're ready when more information on the giveaway comes out. As an added bonus, we will double the prize for anyone winner who follows us on Instagram.
In every season, Nuvision is committed to serving you.
We are here to serve hard-working people like you. We honor first responders and veterans for their incredible acts of heroism, but we also recognize everyday heroes. People who use their unique gifts and resources to make a difference in the community—the dad who works hard to support his family, the teacher who meets with students after school hours to make sure they are learning, the nurse who chooses to spend her evening working in a high-stress emergency room environment.
Everybody can make a difference. We hope you'll join in a few of our outreaches during these coming months. After all, the community is stronger when we all work together. For updates on everything