Remembering 9/11 and Honoring our First Responders
Sep 10, 2020, 16:29 PM by Nuvision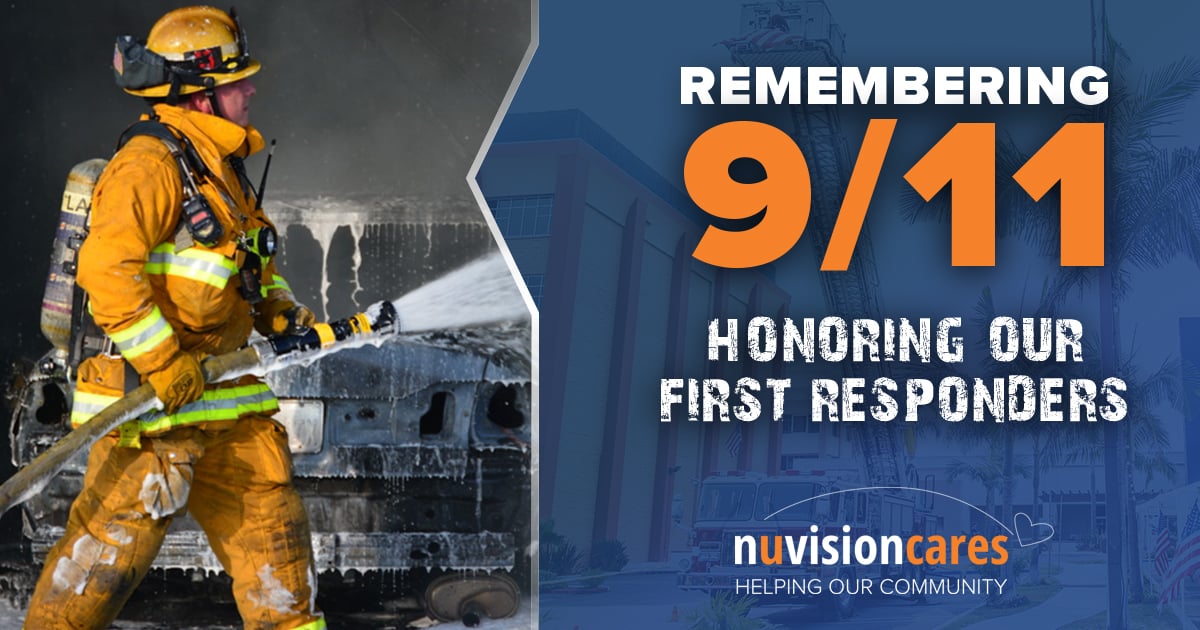 Difficult times have a way of revealing the heroes among us. It's hard to forget what took place on this day nearly twenty years ago and the national struggle that followed those horrible attacks on American lives. Yet, amid the chaos and confusion, our first responders sprang into action, running into crumbling buildings to rescue citizens trapped inside, administering vital care to those with injuries, and evacuating others to safety. Their swift response became a light to a nation lost in darkness.

While we've faced difficult times during the COVID-19 crisis, we've had the privilege of seeing the heroism of many in our community amplified. Our men and women in uniform not only keep us safe, but they bring us hope, setting a model of bravery, courage, and sacrifice that will be remembered for generations to come. From our firefighters who are currently battling numerous wildfires throughout the region to the nurses on the frontlines in hospitals, we're all indebted to our first responders for the sacrifices they make every day.

Over the past month, we've been remembering the anniversary of 9/11 by honoring and celebrating the sacrifices of first responders in our community. It's been an honor to hear their stories and share them with others.

Serving those who serve us: Sharing first responder stories

These past few weeks, we asked the community to submit stories about first responders who have gone above and beyond the call of duty. Four people stood out us for their extraordinary courage and character:

All four selected first responders have been featured on our website and awarded a $500 prize, $250 for themselves and $250 for the charity of their choice. Congratulations to Cliff Walker, Michael Pradin, Kelly Jones, and Jeff Barnes for being recognized as Nuvision Heroes! We hope this reward helps you remember that you are deeply appreciated.

We'd also like to thank everybody who submitted these stories and helped us lift up the most selfless people in our community. We have been beyond inspired by the bravery, dedication, and compassion every single one of these men and women exhibit.

Paying it forward: Honoring heroes at the Nuvision Blood Drive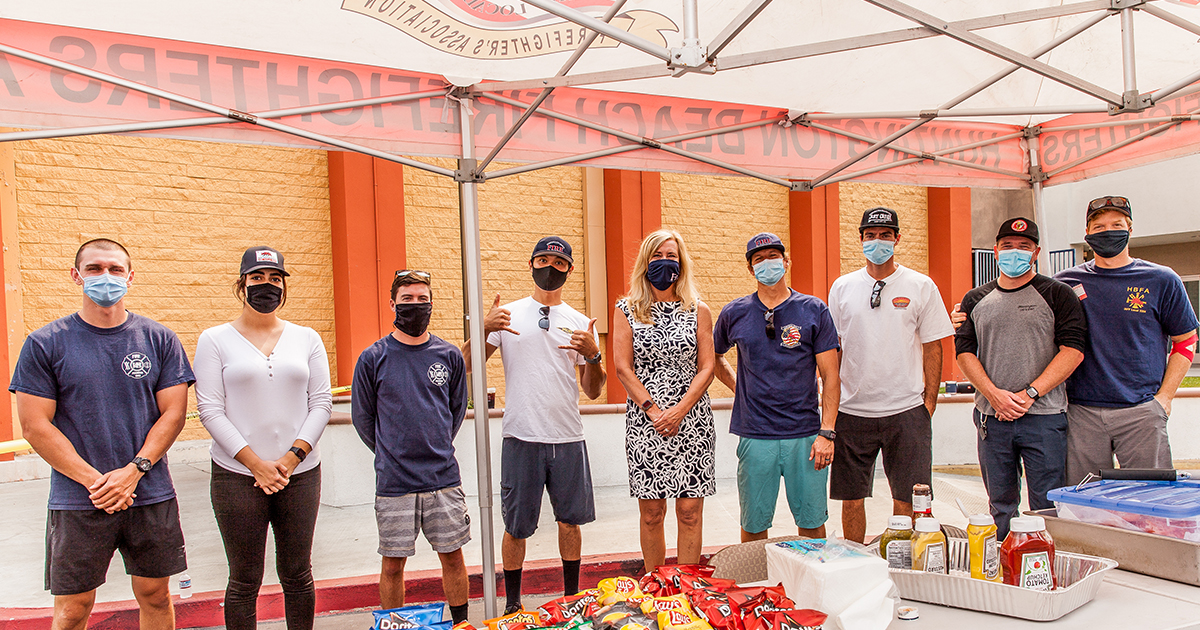 As an extension of our month-long celebration of first responders, we co-hosted a blood drive with The Huntington Beach Fire Fighter's Association, The American Red Cross, and Refuge Calvary Church on September 9th. The turnout surpassed our expectations, with 100 people coming out to donate blood.

Among these 100 were Nuvision CEO Roger Ballard and city council member Barbara Delgleize, who both gave blood alongside other community members.

Other special guests included Nuvision SVP of Member Experience Chris Brahney, who emceed the event; Nuvision SVP of Marketing Tom Sweet; and Huntington Beach Mayor Lyn Semeta, who stopped by to greet the first responders.

We also had the pleasure of speaking with our first responder nominees from California--Cliff Walker, Mike Pradin, and ER Nurse Kelly Jones—and awarding them their $500 prizes in person.

Another encouraging sight was the Local Troop 1 Boy Scouts. These young boys came to help wipe down chairs, sanitize, direct donors to the appropriate check-in area. It was great to see younger faces pitching in and excited about helping the community.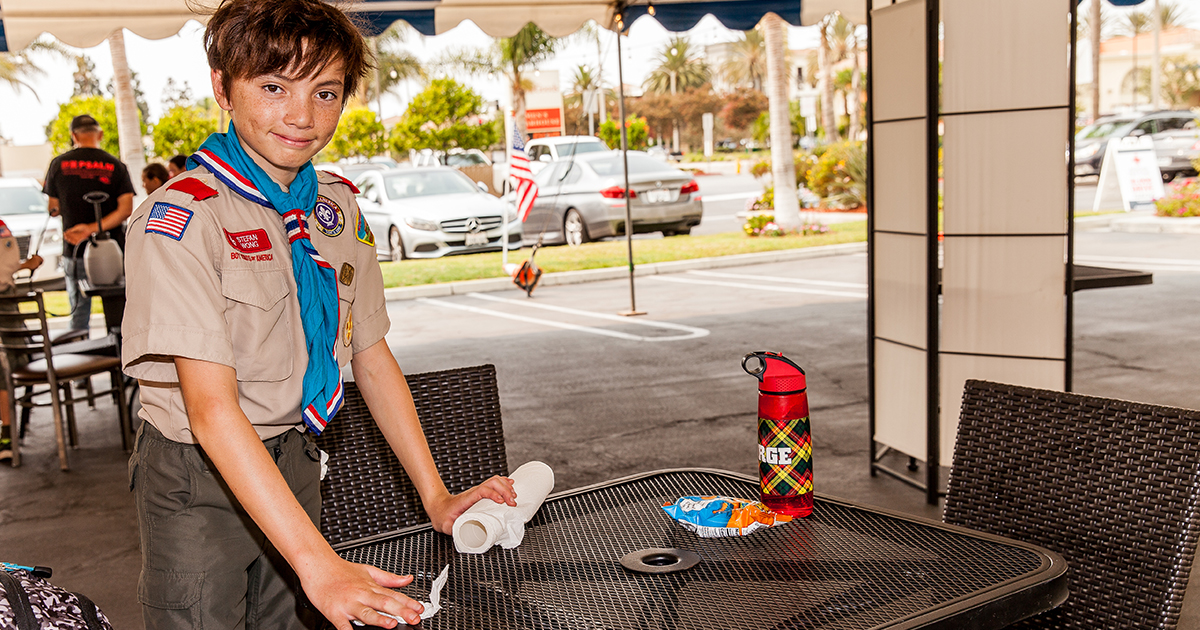 Thank you to everybody who took the time to show up and donate blood. We couldn't have pulled this off without such strong support from our community, members, and team members. These donations are especially important at a time when many blood drives have been shut down due to COVID-19, and allow hospitals to deliver life-saving treatment to people with a variety of medical problems, from emergency trauma cases to surgery and cancer patients.

We'd also like to extend a thank you to the Huntington Beach Firefighter Association for serving our donors with free BBQ burgers and cold drinks. Even during a time when we are gathered to remember your contributions as first responders, you never stop serving the community.

Thank you to heroes everywhere—from first responders to everyday citizens.

Many of our featured heroes this month were Nuvision members and team members, or relatives of members. We didn't have to look very far to find people doing extraordinary things. During these difficult times, it's been encouraging to hear these kinds of stories.

Heroes are everywhere—in our neighborhoods, offices, even standing next to us in the check-out line. We say this frequently, but we believe it's true. Even if they're not recognized, heroic acts are done every day by ordinary people looking out for their community, committing to serving each other, and working hard to provide for their family.

The blood drive helps us realize what can happen when we come together as a community. We want to thank everybody who came to participate, from Nuvision leadership and team members to local government officials, young boy scouts, and first responders. You showed that even in the smallest things, every effort makes a difference.