Nuvision supports next generation of hard-working patriots with a $2000 donations to local youth cadet programs
Jan 29, 2021, 08:29 AM by Nuvision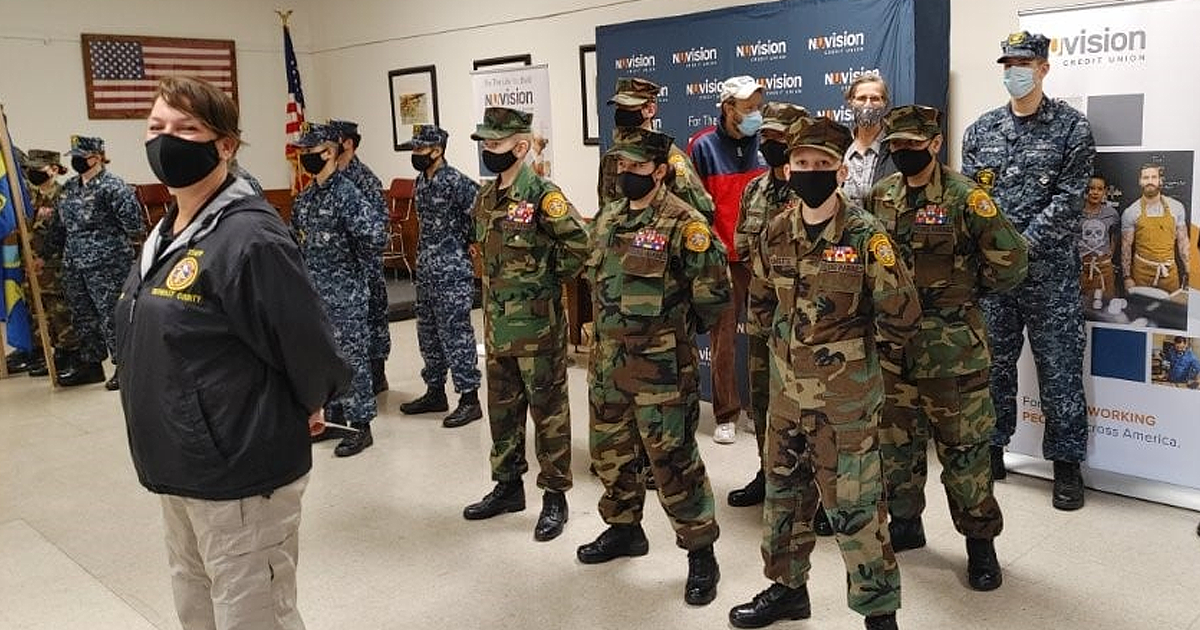 At eight years old, Sean joined the Southeast County Young Marines. Though now only a high school sophomore, Young Marine Gunnery Sergeant Sean Laghaei already has 300 hours of community service under his belt, teaches at leadership schools as a Young Marine Staff, and is working to earn both his ground flight certificate and a private pilot's license. He's also been selected as Unit Young Marine of the Year and chosen to work with the PA team for the annual Pearl Harbor Remembrance Trip, the program's biggest veterans event.
Sean is just one of the incredible students we have met through the youth cadet programs we partner with. The Seal Beach Battalion, Lakewood High School NJROTC Booster, and Marine Corps League all serve local youth by training them in teamwork, discipline, character, and service. Every time they have come to one of our events, we have seen how dedicated these kids are to working hard for their community.
We awarded each organization $2000 to support their work in building the next generation of hard-working patriots.
Last week, we thanked these cadet programs at the Albert E. Schwab American Legion Post 555 by presenting them each with $2,000 for their leadership schools. Their mission is so important. The youth who benefit from these programs are the next generation of heroes fighting for the freedom of our nation, leading the way in our community, and inspiring others to do the same.
Nationwide, the Naval and Young Marine Cadet Programs equip thousands of members ages eight and up with the skills they need to become good citizens. For high school aged members, the program provides a way to transition into college and even a career path in the Armed Services.
The cadets are there at nearly every Nuvision event.
It's hard to keep track of all the times these cadets have shown up to our events to serve. Amid homework and sports practices, the kids in these programs often give up weekends and free time to serve.
For years, Nuvision has partnered with Lt Col. Ken Graham USMC and members of the Marine Corps Reserve to collect toys for underprivileged youth through the Marine Toys for Tot Program. The cadets are always a vital part of getting these toys sorted, organized, and collected.
They also serve at our Veteran's Day and Memorial Day Gas Giveaways. At last year's Veterans Day event, 50 cadets came out to present the color guard, greet guests, and help with set up.
We're inspired by the next generation.
The military and first-responder heroes we share the stories of are examples we can aspire to. Yet in their own way, these young cadets also set an example. Their enthusiasm and dedication at such a young age fuels our own desire to make the community a better place.
We are so grateful that cadet programs like the Seal Beach Battalion, Lakewood High School NJROTC Booster, and Marine Corps League exist to help foster this passion for service in students. We hope our support will enable more students to be reached.