NuvisionCares: Helping People Build Better Lives
Sep 30, 2022, 09:43 AM by Nuvision
On Monday, we came together for our Annual Meeting of the members, where our CEO Roger Ballard shared a performance update and talked about our NuvisionCares initiatives. We started NuvisionCares as a way to live out our purpose of helping people build better lives – part of that mission includes helping those in our community who are sometimes overlooked and forgotten.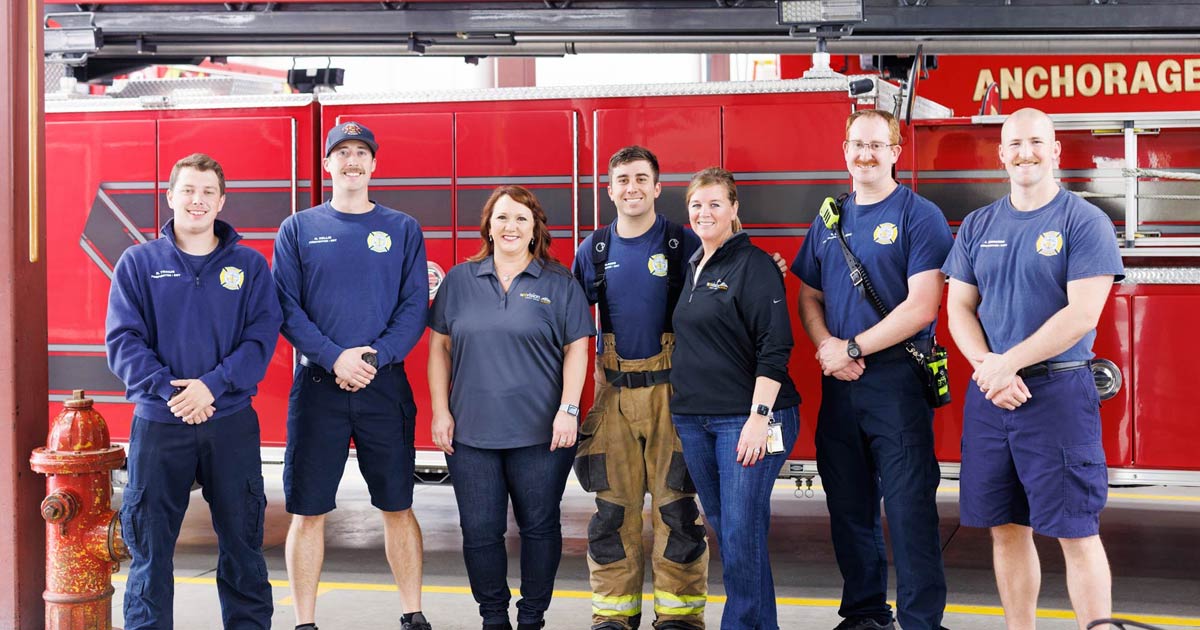 In September, we focused on our First Responders as we honored those who sacrificed everything 21 years ago when they bravely put their lives on the line during one of our nation's most horrific tragedies. While 9/11 was an awful moment in our history, one that most of us wish we never had to experience, it shined a light on the dangers that our first responders willingly put themselves in on a daily basis.
Near our headquarters in Huntington Beach, we honored more than 300 local first responders representing both the Huntington Beach Fire Department and the Huntington Beach Police Department.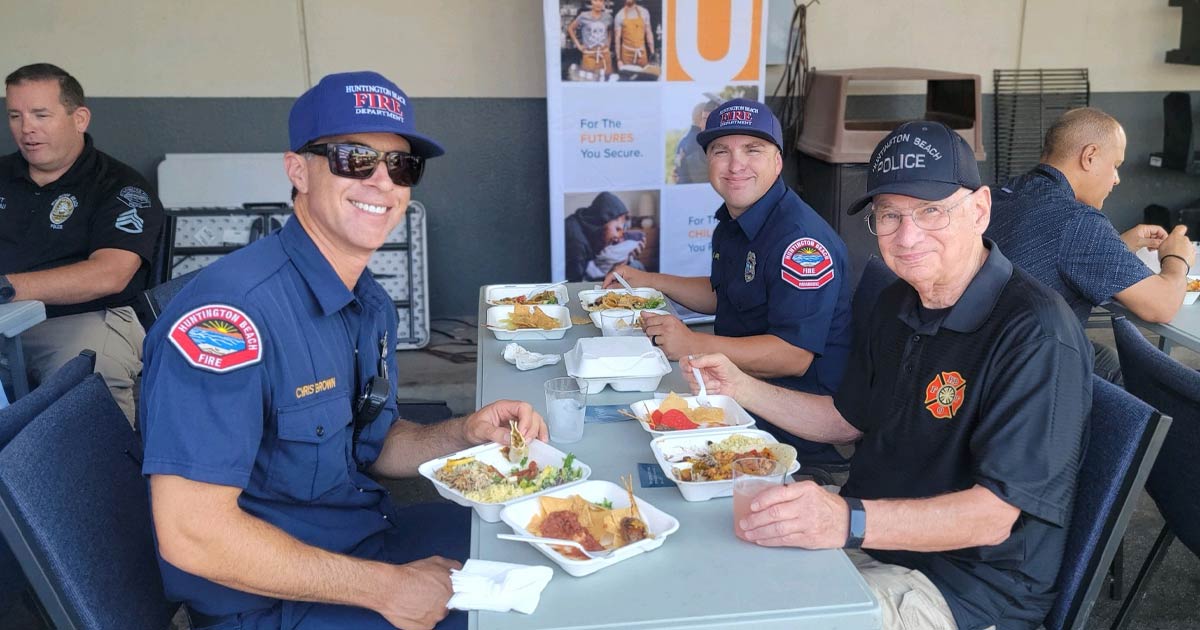 "9/11 is a reminder of what's at stake every day for our first responders," said Nuvision CEO Roger Ballard. "It's important we continue to honor those who sacrificed their lives that day to save others, as well as those who brave the challenges of today. Sometimes that's as simple as extending our gratitude for the heroic work done here in Huntington Beach to ensure the safety and well-being of our community."
"First responders make these sacrifices every day, and to have the local community recognize it and express gratitude means so much to the women and men of both of our departments," said Huntington Beach Fire Outreach Foundation Past President and HBPD and HBFD Chaplain Roger Wing. "We're proud to serve this community, and we appreciate the backing of the business community. Nuvision has been a great partner, and donations such as today's go a long way in improving the safety of our teams and community."
In addition to hosting the 9/11 Remembrance Lunch, Nuvision donated $2,500 to the Huntington Beach Fire Outreach Foundation (HBFOF). The donation will help provide funding to the Huntington Beach Fire Department for programs and services that otherwise may not be fully funded.
In Alaska, Nuvision team members delivered nearly 450 meals to the entire Anchorage Fire Department for three days. Dispatchers and administrative staff were served hot, individually packaged meals, while fire crews across 14 stations were served family-style meals.
Quinn Hilber, Probationary Firefighter at Station 1, told us, "What's really more than the dinners is the gesture alone. It makes me feel special and grateful to have this support from organizations like Nuvision."
Help Fight Hunger Food Drive
Earlier this month, we also launched our annual Help Fight Hunger Food Drive in Alaska. The Food Drive runs through October 31st, with all proceeds going directly to local children and their families in need.
Members can drop off food items at any Nuvision Alaska branch or donate through our GoFundMe for The Children's Lunchbox. You can learn more at www.nuvisioncares.com