Housing Market Update: The Longer Homeowners Wait, The Harder it Could Be to Sell!
Jul 15, 2022, 10:16 AM by Nuvision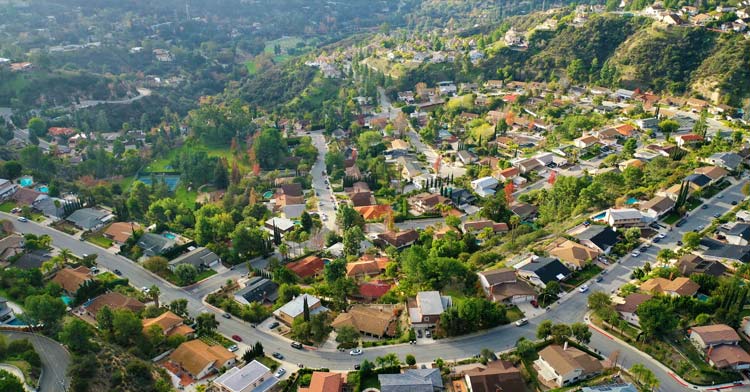 The following article includes views from Reports on Housing by Steven Thomas, economics expert and experienced real estate executive, and other real estate experts. It is not a reflection of the opinions, views, or predictions of Nuvision and its representatives.
With inflation at record highs, reports of the local housing market starting to cool, and supply chains still having trouble keeping up, economic experts are starting to sound the alarm bells. But where does that leave you, and what does it mean for the value of your home?
According to the latest housing report from Real Estate expert Steven Thomas, the Orange County housing market has cooled substantially, and it looks like it will continue to fall. Thomas says that those who are looking to sell need to get things in gear as many sellers will have a tough time finding success if they wait any longer.
Supply is soaring, and demand is starting to fall. As a result, over the last couple of weeks, we saw the expected market time, the number of days it takes to sell all Orange County listings at the current buying pace, surge from 56 to 67 days.
Rising interest rates are causing a significant housing market slowdown nationwide.
On Wednesday, the U.S. Bureau of Labor Statistics reported that inflation jumped to a 40-year high in June, meaning households paid 9.1% more money in June 2022 than in June 2021 for everyday goods and services.
As the Federal Reserve starts to aggressively raise interest rates in an effort to push down inflation, the U.S. housing market is beginning to feel the effects. Data from last month on new and existing home sales showed a continuing slowdown throughout the U.S. housing market. According to a survey from Fannie Mae, their Home Purchase Sentiment Index® (HPSI) decreased 3.4 points in June to 64.8, its second-lowest reading in a decade.
"Interestingly, consumers' perceptions of home-selling conditions declined meaningfully in June, returning to pre-pandemic levels," said Doug Duncan, senior vice president, and chief economist for Fannie Mae, in a statement. "This was particularly true for homeowner respondents. At the same time, consumers, especially those in prime homebuying groups, appear to be feeling the affordability pinch of higher mortgage rates: Approximately half of all respondents indicated that it would be 'difficult' to get a mortgage, the highest such percentage since 2014."
What can Homebuyers do?
For those who are in the market for a new home, there are a few things that you can do to lessen the effects of inflation.
One upside to the Fed's response to inflation is higher interest rates on savings accounts. That means if you know you are going to buy a home sometime in the next year, you could put your down payment in a high-yield Money Market account to combat rising costs.
Second, talk to your lender about what deals are out there. Then, when you are ready to make an offer, ask them how you can lock in your rate. Finally, for more information on the local mortgage market, feel free to contact one of our knowledgeable mortgage experts.