Serving those who Serve: A look back at Military Appreciation month
May 30, 2022, 19:56 PM by Nuvision Credit Union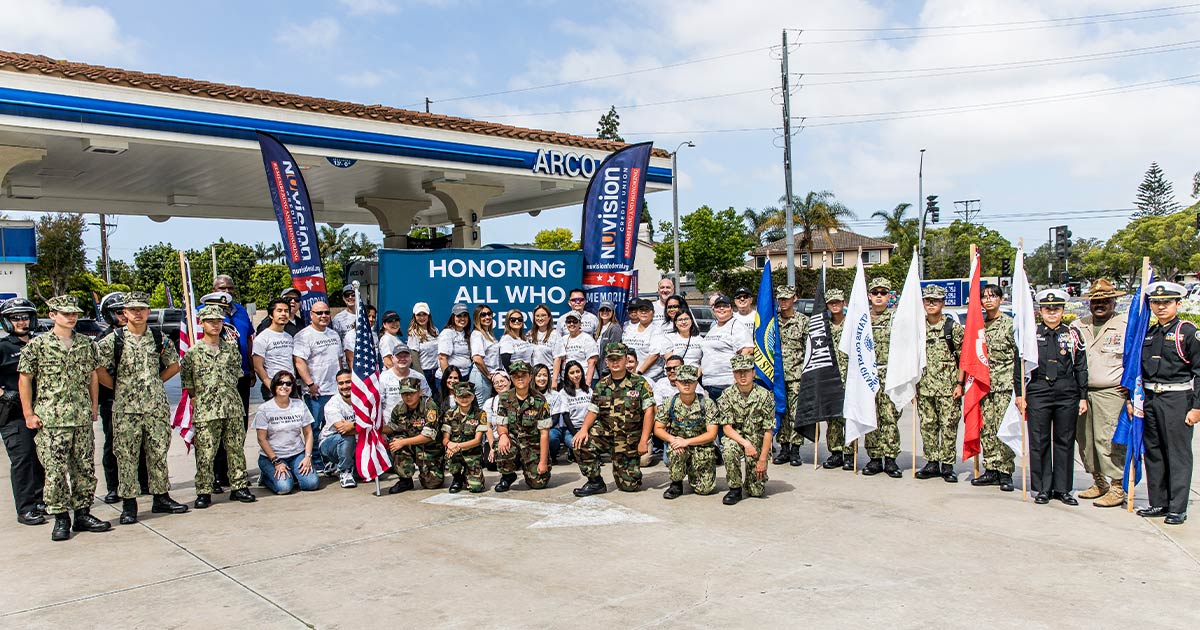 As we wrap up Military Appreciation month with our annual Memorial Day events, we want to take time to look back at the month and once again thank our brave men and women in uniform for the sacrifices they make for our freedoms.
It's been a busy May for us here at Nuvision, filled with events and giveaways in honor of Military Appreciation Month. This year, we hosted several events throughout the month, and we're happy to be able to come back together in person again for events like our Memorial Day gas giveaway in Orange County.
Alaska Events
We held several events throughout the month in Alaska, including several Military Appreciation Luncheons and gas card giveaways at the Anchorage FC, Eagle River, Fairbanks, Juneau, and Kenai branches! We were honored to thank and recognize 500 veterans with $25 cards.
On Memorial Day in Alaska, we invited local veterans and active-duty military to join us at our annual Nuvision Cares Memorial Day luncheon. Military, Veterans, and their families enjoyed a day of good food, great live music, a time to remember the fallen, and free $25 gas cards to the first 250 veterans who attended. We were also proud to donate $2,500 to both the Legion and the Navy League Anchorage Council 151 for their Sea Services Memorial.
This month, one of our greatest honors was partnering with the American Legion Jack Henry post to help clean and preserve veteran headstones at Anchorage Memorial Park Cemetery. It gave many of us a new perspective on the importance of honoring our fallen soldiers on Memorial Day. By teaming up, we were able to clean over 300 headstones in the Veterans Tract. You can learn more about the clean up from KTUU-TV.
Wyoming Events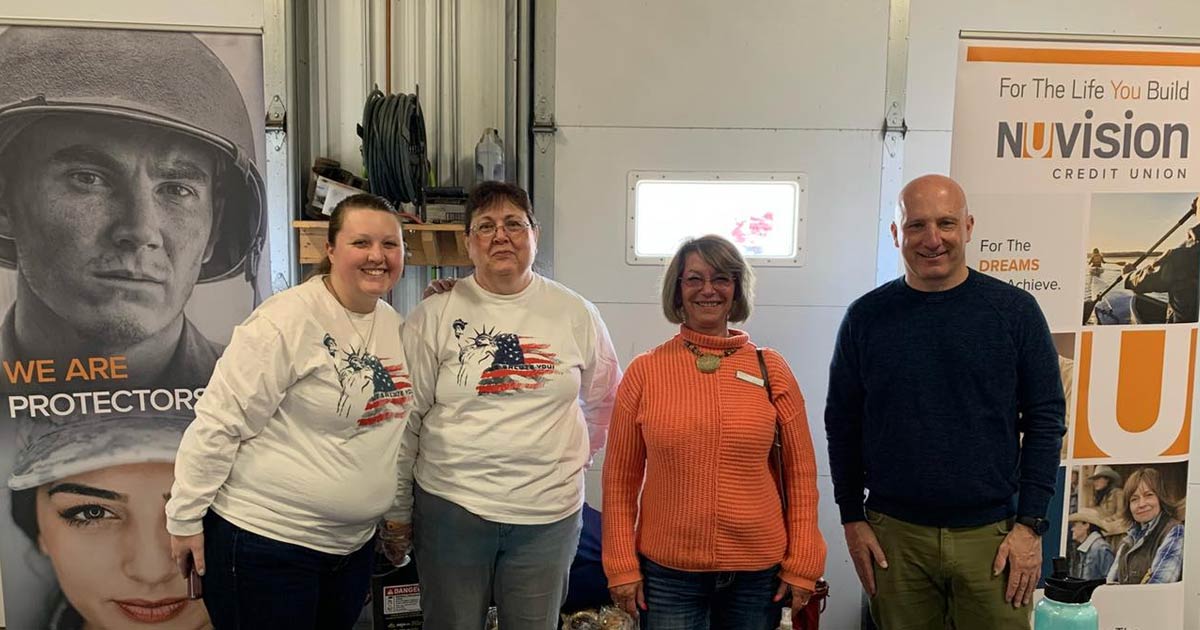 We teamed up with the Greater Cheyenne Chamber of Commerce to sponsor Military May in Wyoming. This initiative was started to help build stronger ties between the business community and the local military. We sponsored two events, a Military May luncheon on May 6th and a Military Appreciation BBQ on May 21st.
California Events
In California, we were so happy to once again come back together in person at our annual Free gas giveaway for active-duty military and Veterans. Due to the pandemic, it's the first time we were able to do the event in person since 2020.
Over forty Nuvision team members volunteered alongside local police, firefighters, The Seal Beach Naval Battalion and Marine Cadets, the Lakewood Naval Cadets, and the Young Marines Cadets. As a result, we were able to service 210 vehicles and give away over 2,350 gallons of gas! We want to thank KNX 1070 Radio personality and Veteran Thom Tran and the Costa Mesa Police Department Traffic Safety for helping make this another memorable event!