Win up to $6,000 in our 2021 Added Advantage Winter Giveaway!
Oct 29, 2021, 08:11 AM by Nuvision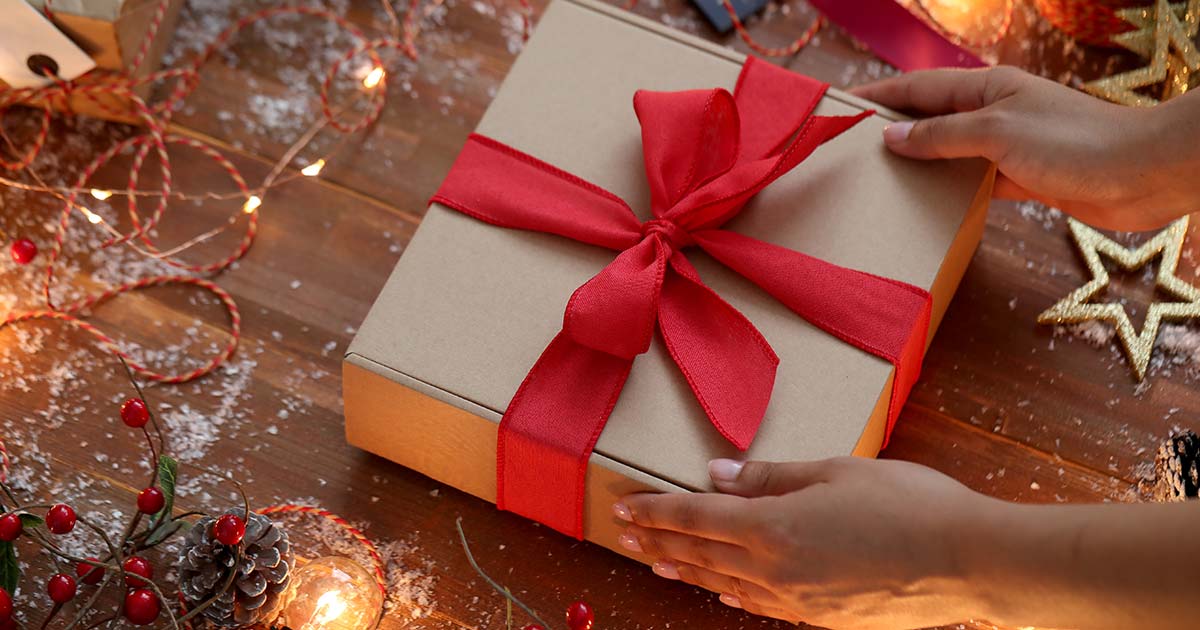 Last December, David's holiday season took an exciting turn when he walked out of our branch with an extra $1000 from the Added Advantage Holiday Giveaway. He'd just moved into a new place, and the money helped him make it feel more like home in time for the holidays—and enabled him to treat his godson to special gifts for Christmas.
"After the move, I got really tight on money, but this was a godsend to me," David told us.
With this year's Added Advantage Holiday Giveaway starting in just a few weeks, now is your chance to make this season the best one ever.
We're giving away up to $15,000 in cash prizes. You could win thousands to spend on what brings YOU joy!
Every Monday, Wednesday, and Friday from 11/29 to 12/17, we'll pick one lucky Added Advantage member to win a $500 prize. On Thursday, December 23rd, we'll select a grand prize winner who will receive $3,000!
The purpose of our giveaway is simple: giving members like you some extra cash to make your holiday wishes come true--a trip to spend Christmas with loved ones, a winter date night, or something special for the kids' stockings—it's up to you.
For us, there's nothing more rewarding than watching loyal members build a life they love. Our Added Advantage giveaways are one way we can say "thank you" and provide members like you with the cash to make their dreams a reality.
Follow us on Instagram and double your prize!
To sweeten the deal, we are also doubling the prize amount for winners who follow us on Instagram @nuvisioncreditunion before the drawing. That means your $500 prize could become $1000--and a $3,000 win could become $6,000!
Guadalupe followed us on Instagram last year, not knowing he would win, and had his prize doubled from $500 to $1000. It made all the difference. The cash made it possible for him to enjoy a memorable birthday meal with family members and purchase some special gifts for Christmas.
After you enter the giveaway below, don't forget to head over to our Instagram page and follow us. It only takes a minute. Don't miss out on this opportunity to earn even more in one of our biggest giveaways to date!
Don't think you could win? Last year's winners didn't either.
When we talk to past winners, many have one thing in common: they never thought they could win.
"I've been a member for so long and I never thought winning one of the giveaways was possible for me," Ted, a member of 47 years, said after receiving his $500 check.
Andrew, a $500 prize winner from last year, has been with Nuvision since it was the credit union for Douglas Aircraft. He was also surprised to hear he'd won.
"This totally gave me a big smile on my face today because I was itching to get some bills paid and the $500 will help a lot!" he said. "You guys have been there every step of the way from my first car purchase to my house purchase, so thank you!"
Signups start on Monday, November 8th
Registering only takes a second, but it could change your whole year.
Note: If you've entered one of our giveaways in the past, you still need to opt into the current giveaway to qualify. For other questions about the Added Advantage Program, you can also call us at 888.324.3797.