Let's celebrate together! Check out our upcoming live music and dinner event, gas giveaway, and Freedom Ride.
May 28, 2021, 09:26 AM by Nuvision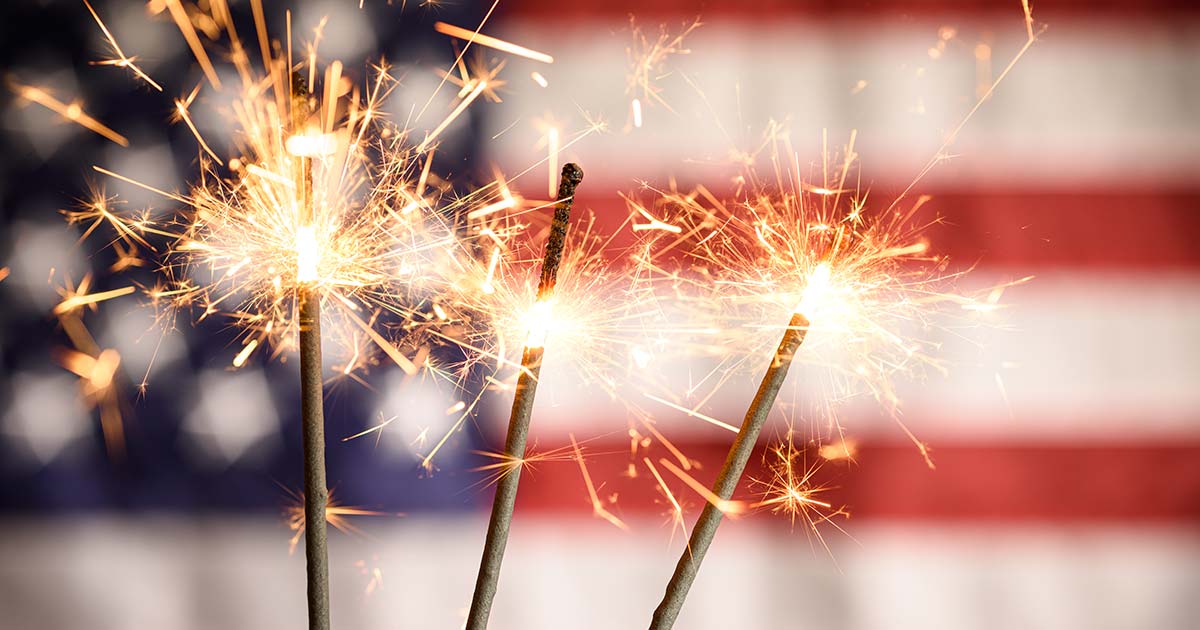 Now that covid restrictions have eased, our calendar for the coming months is filled with exciting events. Whether at a ceremony, dinner event, or motorcycle ride, we want to connect with our community, bring people together, and have some fun as we move into this next season.
To kick off the summer, we're celebrating Independence Day with our first annual Freedom Ride!
On July 3rd, we're partnering with High Country Harley Davidson for our first annual Freedom Ride, which will bring together bikers from across the region to support local first responders, military, and veterans' organizations.
The ride will run from 10:00 am – 1:00 pm, with a catered lunch and ceremony following the finish. Guests will also be entered in prize drawings every half hour from 1:00 – 2:30 pm.
At the ceremony, we'll present a donation to two local charities. The first, High Plains Honor Flight, is an organization Nuvision has supported before. They exist to provide veterans with expense-paid trips to Washington D.C., so they can see war memorials built to honor them. We'll also be providing a check to Dogs and Tags of Wyoming, an organization that trains service dogs for local veterans. They'll be on-site with a few of their dogs to demonstrate what they can do.
Watch for more details coming soon.
Keep an eye out for details on our upcoming Member Appreciation Event in June--designed to thank and celebrate YOU.
Nuvision is proud to announce that on June 30th, we will be hosting our first member appreciation event in the Casper area. Guests will be treated to a catered dinner, drinks, and live music. They'll also enjoy remarks by special guest speakers, a warm welcome by CEO Roger Ballard, and a brief donation presentation from Nuvision to a local charity.
This event is exclusive to our members, local heroes, and community partners. It's a time for us to celebrate the partnerships we've formed over the years with members and the community.
We hope you'll join us to unwind, relax, and enjoy an evening together with other hard-working members and incredible people in the community. Pre-registration will be required, so be sure to watch for more details to be released this month.
On Monday, we're honoring the sacrifices of fallen soldiers with a Memorial Day Gas Giveaway.
Our Nuvision team will spend Memorial Day pumping FREE gas for military members and veterans in Cheyenne. If you're a veteran or active service member, please come out and let us fill up your tank! If you're not in the military, but know someone who is, spread the word!
We can't repay the soldiers who made the ultimate sacrifice, but we can remember them by celebrating those who continue to fight for freedom. That's why we're thanking today's military members and veterans at our gas giveaway.
We'll be putting gas in cars from 8:00 am – 10:00 am at the Maverik East Side location (3315 N. College Drive). Every guest who shows valid military ID will be able to receive up to 20 gallons of free gas in their car, truck, or motorcycle.
Last time we held our Memorial Day Gas Giveaway, we were able to pump gas into 500 cars. We hope to see that many out there again next week!
We love the members in all the areas we serve: Here's a peek into what's coming up at other locations:
In California…
Memorial Day Gas Card Giveaway - 300 military members will receive $25 gas cards on Monday. We'll also host a ceremony with free breakfast and coffee, the presentation of the color guard by local youth cadets, the recognition of a few extraordinary local veterans, and the awarding of $2,000 checks to three amazing veteran support charities.
Member Celebration - On Thursday, June 24, 2021, we're hosting an evening event at a local restaurant. Members and community partners will be treated to dinner and drinks, accompanied by live music by world-renowned saxophone player Michael Paulo and his special guests.
Essay Challenge Scholarship Program – Two Southern California students will win $5000 scholarships, and twenty will earn $100 runner-up prizes. Winners are announced on June 30th.
In Alaska...
4th of July BBQ – The local community will be invited to Nuvision's Financial Center for an afternoon BBQ to celebrate freedom on Independence Day. There will be lunch, Hawaiian Shaved Ice, activities for the kids, and opportunities for family fun.
Member Appreciation Event – We're planning an appreciation event for members, local heroes, and community partners on August 19th. Guests will be treated to dinner, drinks, and live music by a top local band.
Essay Challenge Scholarship Program – Three Alaska students will win $5000 scholarships. Winners are announced on June 30th.
Stay updated on our community events by following us on Facebook and Instagram.
If you want to stay up to date with the latest events, be sure to follow us on Facebook and Instagram. You can also check our blog, which we regularly update with new information.