5 Special Ways to Celebrate Memorial Day While at Home
May 22, 2020, 08:20 AM by Nuvision Credit Union
The Memorial Day weekend is always important to everyone. It's often a time of reflection, where we look back and honor the men and women in uniform who so bravely sacrificed everything to ensure our way of life. But it's also the unofficial beginning of summer, a time that's usually celebrated with parades, large gatherings, and time spent with family and friends.
At Nuvision, Memorial Day is always a time for us to give thanks to our heroes in uniform and remember the tremendous sacrifices they have made to protect our country. Unfortunately, this year is going to look quite different from years past.
Due to the COVID-19 crisis and limitations on large gatherings, with much regret, we have had to postpone our annual Gas Giveaway until Veterans Day. We will also be postponing our Fourth of July Freedom Ride until later in the year when hopefully we can once again come together and celebrate our military and thank them for everything they do.
Even during the COVID-19 crisis, our brave men and women in uniform still make tremendous sacrifices to secure our lives and freedom, and now more than ever we should remember how hard they fight for all of us.
While some of our normal Memorial Day festivities will look a lot different this year, we encourage you to take this weekend to look back and reflect on what the day means and use it as a time to celebrate those who have given it all.
We hope you'll join us in remembering the people who keep our country strong. To help you celebrate, we've created this list of some ways you can still honor our service members while at home:
Hop on a live stream celebration

Many places that traditionally offer Memorial Day services and events have opted to go online—meaning you can join, even if you live thousands of miles away.
Take a tour of the Vietnam War Memorial: This year the Vietnam Veterans Memorial Fund is celebrating Memorial Day with a service, virtual tour of the Vietnam War Memorial, and the opportunity to submit messages about the people that you will be honoring for Memorial Day.
Parade of Heroes: Another online event is the "Parade of Heros" put on by Ancestry.com. It will feature host Kathie Lee Gifford, music by Tori Kelly and the Lincoln Way Marching Band from New Lenox, Illinois, and interviews with veterans.
The annual Memorial Day Concert will also still happen this year, just not at the US Capitol. You can watch the event live on PBS at 8 pm on May 24th. It'll feature performances, stories of past concerts, and tributes to fallen heroes.
Keep an eye out for the historic military plane flyover

This event is particularly special to us because it will feature planes built by some of the very people who founded our credit union 85 years ago. At around noon on Memorial Day, 18 vintage warplanes will begin their formation flight over Orange County and Los Angeles in honor of veterans and healthcare workers.
Commemorative Air Force Inland Empire Wing Operations Manager Bill Prosser was inspired by recent flyovers of the Thunderbirds and Blue Angels, so he and a few others began to organize this event. Aircraft include the WW2 Douglas C-53D, C-47 transports, P-40 Warhawks and P-51 Mustangs—some of the very planes early members of Nuvision could have built back when we were the credit union to Douglas Aircraft!
Post a shout out on social media

Saying a simple "thank you" online is probably one of the simplest things you can do, but that simple act can have a tremendous impact on those who are not often thanked for their sacrifices. Imagine being a veteran and seeing your feed blow up with thank you messages and gratitude for your service. Let's make our appreciation known and really honor the military this week—using every available means.
Make time for a veteran

Do you have a service member or veteran in your circle of family or friends? Give them a call to say thank you! They'll appreciate your thoughtfulness and the opportunity to have someone talk to and connect with on this day of remembrance.
Fly a flag

This simple act is also a deeply meaningful gesture. It's a long-standing tradition in our county that helps others remember the sacrifices and hard-fought principles this country was founded on. Flying the flag is a way to show your patriotism and support for the troops. If you do fly a flag, remember to show your respect by following the US Flag Code.
A Look Back at our Past Memorial Day Events, and events to honor our military.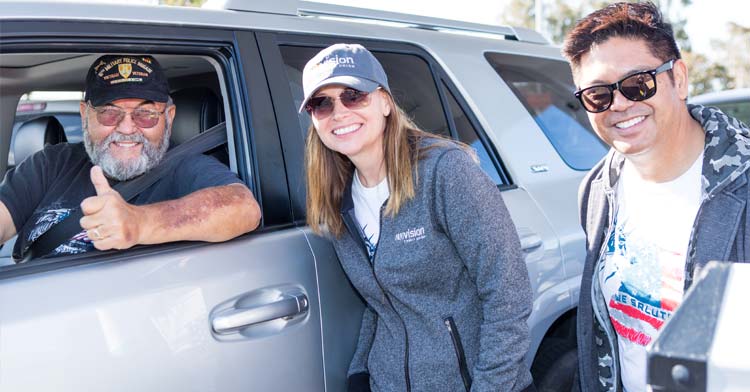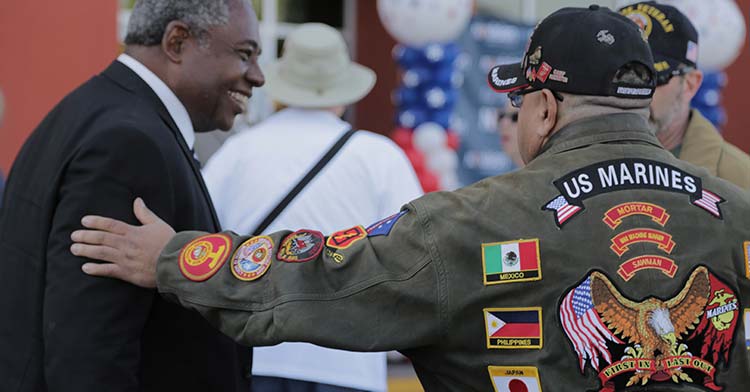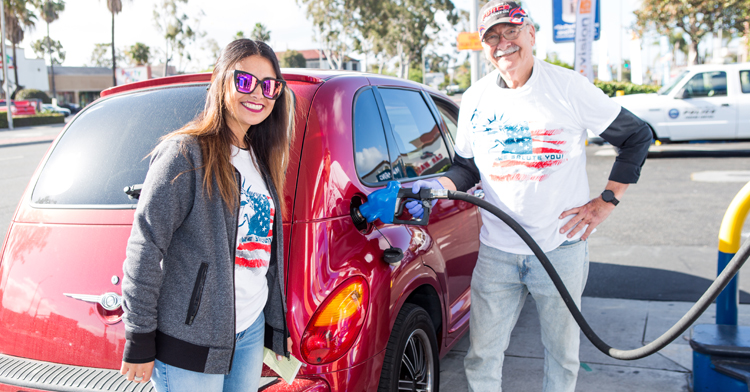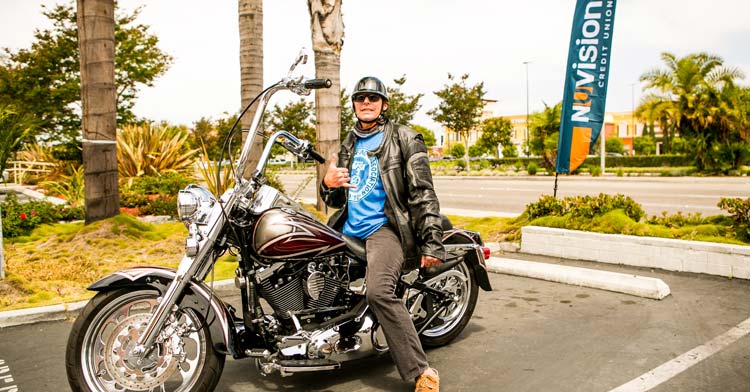 Our 2019 Freedom Ride Event HOnoring the Military