Essay Challenge Scholarship Program Winner Chosen
May 30, 2018, 14:43 PM by Nuvision Credit Union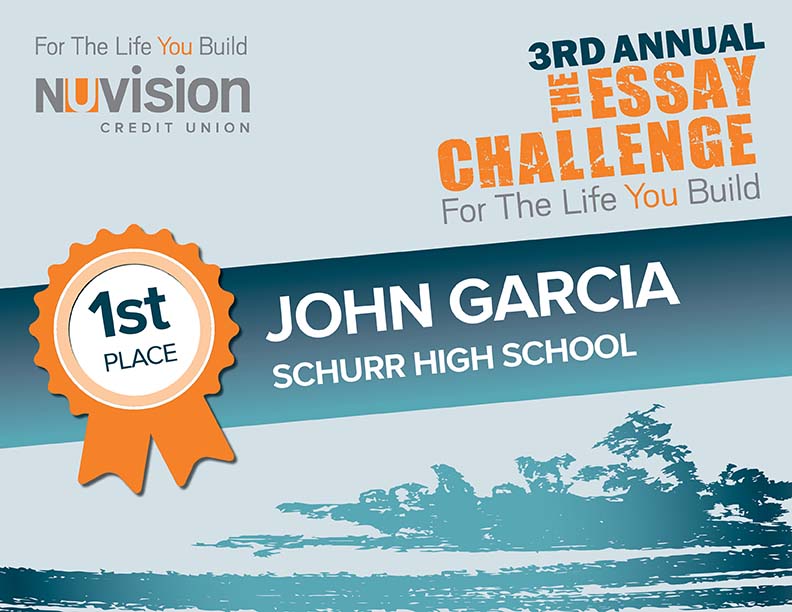 Nuvision Credit Union has been leading the fight for financial literacy in Orange County. Through its Essay Challenge program, Nuvision provides financial education in local schools, awards essay contest winners with college scholarships and helps young people follow their dreams, achieve their goals and further enrich the community.
Nuvision is excited to announce that John Garcia, a senior at Schurr High School in Montebello, has won 2018's Essay Challenge Scholarship! He won a $5,000 college scholarship and his high school was rewarded with $3,750 to provide financial education to students.
John said that winning this essay contest will help him achieve his dreams of attending UC Santa Barbara in the fall, as well as helped him decide what career he wants to pursue.
"I was a runner-up in the past, so winning is very special," John said. "Nuvision taught me about money management and helped me finalize my decision to pursue a business degree in college. Thank you Nuvision, please continue your program. It has helped me get ready for school and for life."