Our Commitment to Serve the Military: Nuvision Honors Our Local Military on Veterans Day
Nov 30, 2017, 14:56 PM by Nuvision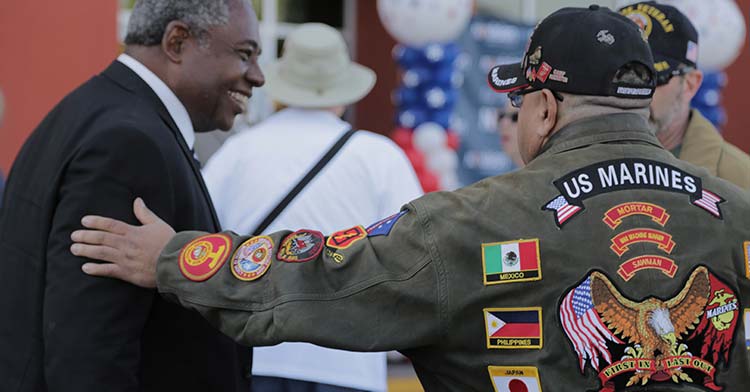 Over 350 military members came to the Mobil gas station on Beach Blvd. to receive a free tank of gas, filled up by one of over twenty Nuvision volunteers. Afterwards, military members and their families joined us for breakfast at Nuvison's headquarters right down the road.
The event featured guests and speakers from the community, including Radio DJ Sean Valentine from 104.3 MYFM, who provided entertainment, music, and live on-air reports from the event.
During the breakfast, Nuvision CEO Roger Ballard and Huntington Beach Mayor Barbara Delgleize presented a $5,000 check to Veterans First OC, a local nonprofit which offers veterans a range of services, benefits, and support.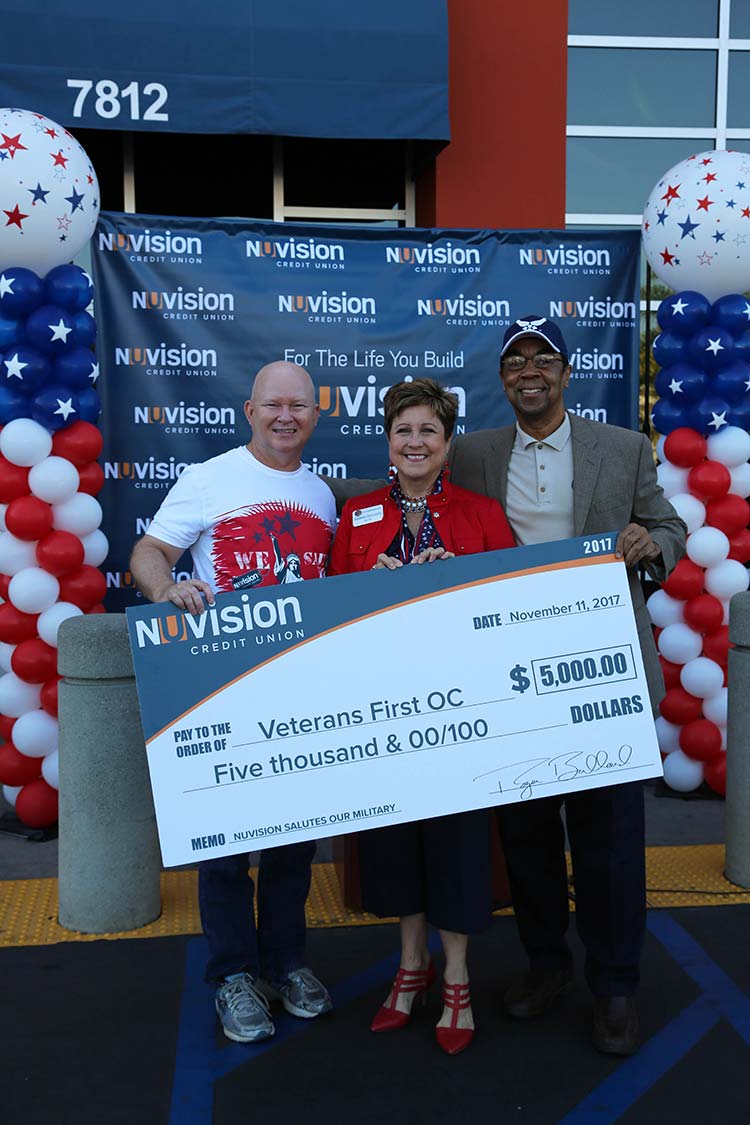 At breakfast, Veterans First President Deanne Tate talked to the crowd about the many problems veterans face in Orange County and how her agency helps homeless veterans and their families find housing. During her speech, we found out that one of the veterans attending the breakfast was homeless, and Veterans First OC was also able to immediately help him find a place to stay.
"Nuvision is proud to serve our local military and veterans with events such as this one," commented CEO Roger Ballard. "Nuvision was founded on community values and a mission to build a stronger future. Serving those who serve us is just one of many ways we can give back, and we do it with pride."

Check out some of the photographs from the event below and on our Facebook page.