Have you used your Added Advantage benefits?
Jan 19, 2023, 10:49 AM by Nuvision Credit Union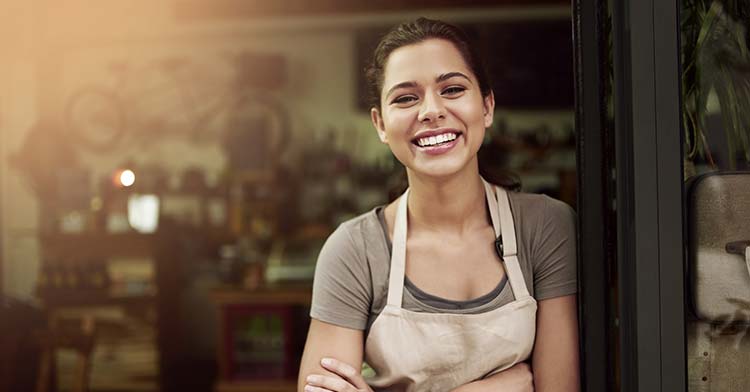 Have you used your Added Advantage benefits yet? As a Nuvision member, you're eligible to join our exclusive rewards program, where you can instantly gain access to certificate rate increases, loan incentives, exclusive giveaways, and more!

Members love the program because it provides real benefits and costs nothing. It's not complicated or confusing like other bank loyalty programs. In fact, rewards come from the everyday banking activities you're probably already doing. Plus, enrolling online is easy.
Our members love Added Advantage. Just ask any of our past Cash Giveaway winners!
Added Advantage Member Melissa G (Wasilla) - Showing off her $1,000 Cash Giveaway Winnings!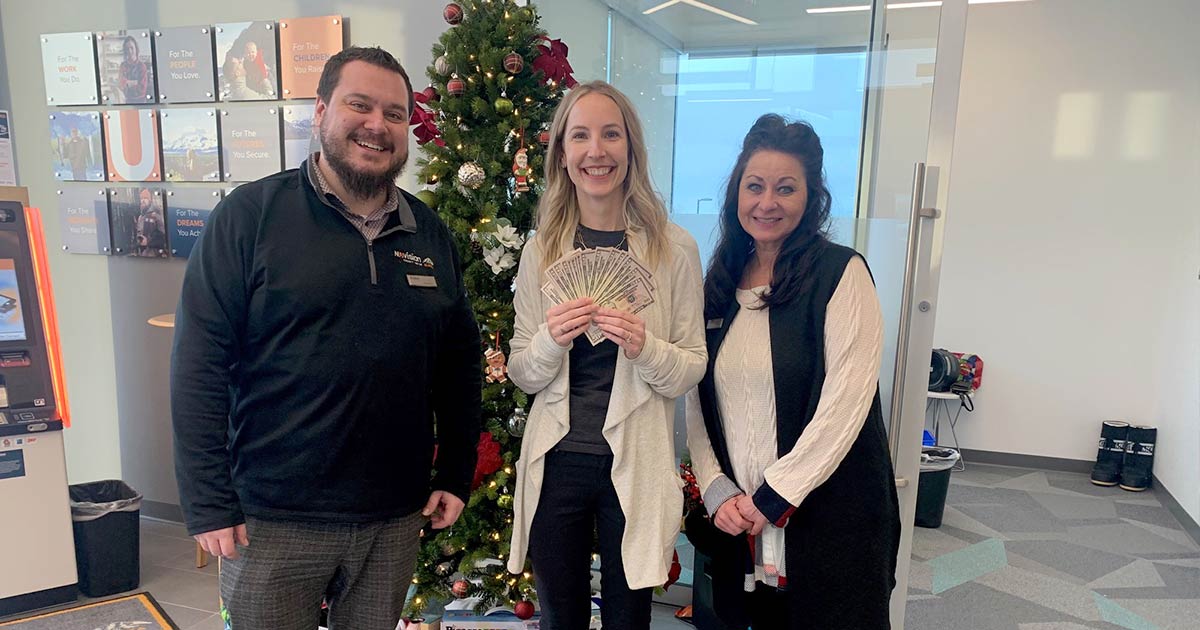 The employees are my favorite part of Nuvision! I love my local Credit Union here in Wasilla; everybody is super helpful and has a friendly and positive attitude. This is yet another reason for me to keep spreading the word about Nuvision!

"I appreciate that you guys thank members who have been loyal for a long time."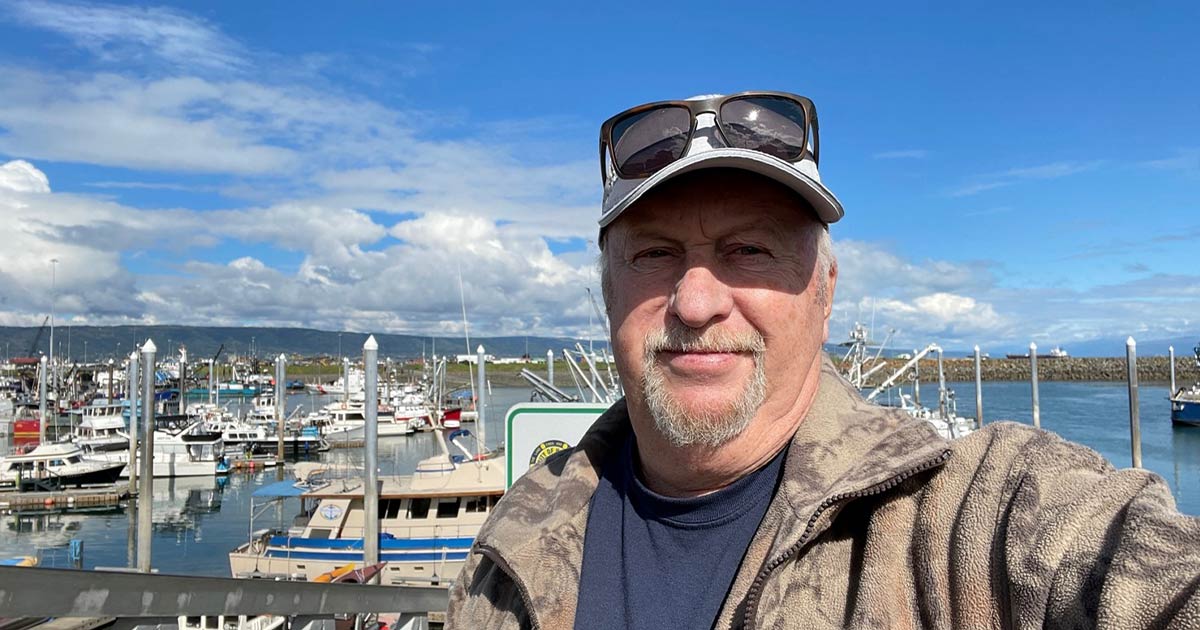 Wow! I am in shock. I have never won a contest like this in my entire life, so this really means something. I have been a longtime member of Nuvision Alaska and have become friends with the team at my local Kenai Branch. They are really friendly people and willing to help with my personal and business needs, whether it be a snowmachine or a business account. Nuvision's rates are consistently the best deals. Nuvision was simple and easy to work with while other banks made me jump through hoops. Thank you! - Morgan E (Kenai)- $1,000 Cash Giveaway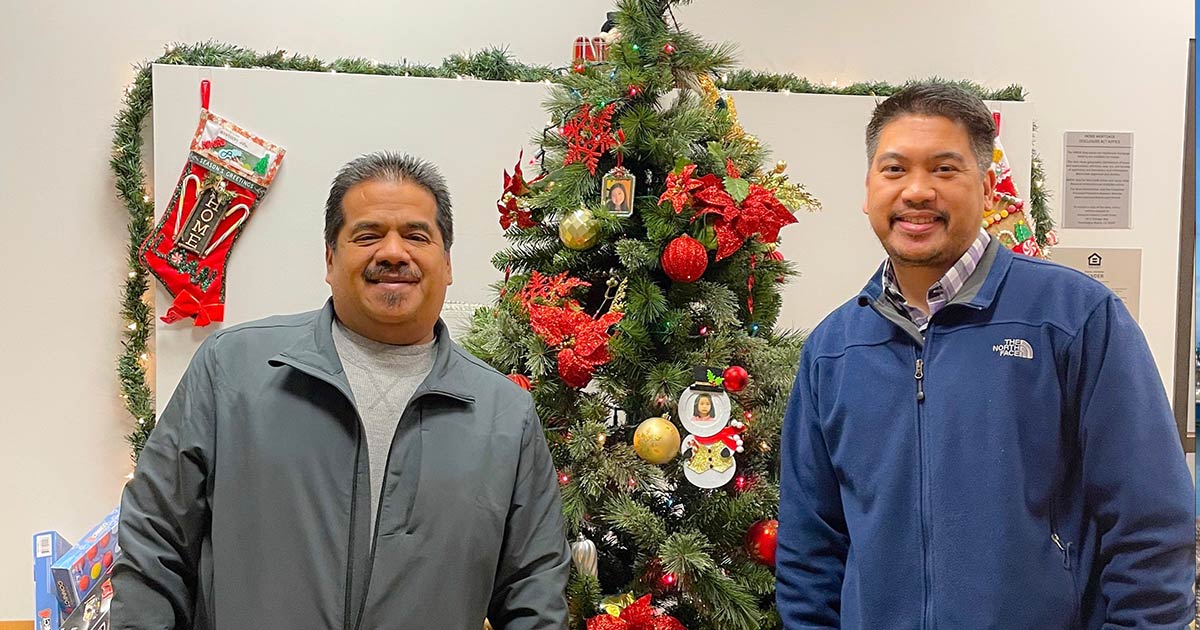 I have been a longtime member for nearly 20 years, and my favorite part of Nuvision is their customer service. Everyone at the Anchorage Financial Centers always treats me well and is very polite. I will use my $1,000 prize to buy Christmas presents for my four grandchildren! - Walter L (Anchorage FC Branch)- $1,000 Cash Giveaway
That's the power of Added Advantage—concrete benefits that make member's lives better.

Added Advantage members can always call our exclusive member support line, which gives personalized assistance to members who need it. It's just another way we thank our most loyal members.

Don't miss your next opportunity to win.

The next summer giveaway will be here before you know it. Don't wait until then to register. Sign up today and start using your benefits now! Immediately after calling, you'll have access to:
1 Year of Experian Identity & Fraud Protection
Certificate Rate Increases
Consumer Loan Rate Discounts
Loan Incentives
Cashier's Check Fee Waived
And more!

To register for Added Advantage, fill out the online form here.