Join a Nuvision Toy Drive and help make a child's Christmas brighter!
Nov 30, 2022, 10:39 AM by Nuvision
I'm sure most of us can remember the joy of waking up on Christmas morning and seeing a tree filled with shiny wrapped boxes, just waiting to be ripped open. Unfortunately, this isn't something that all kids get to experience.
That's why this year, we are again teaming up with several organizations to help make every child's Christmas something they will remember forever.
HELP US MAKE A CHILD'S CHRISTMAS BRIGHTER!
Your help can go a long way to ensure children in our local community feel loved and supported. This season, we're proud to be hosting several toy drives in the markets we serve.
Nuvision employees will be helping us fill up our branches with toys to donate. We're encouraging all members, veterans, and community members to join our team in the effort. Every extra toy we receive means the opportunity to make a positive impact on a disadvantaged child!
In Wyoming, we have teamed up with Toys for Tots, an organization founded in 1947 by a group of Marines who saw the need to support kids in their community. The nationally recognized organization will help us with our goal of providing holiday gifts for children in Laramie and Natrona/Converse counties.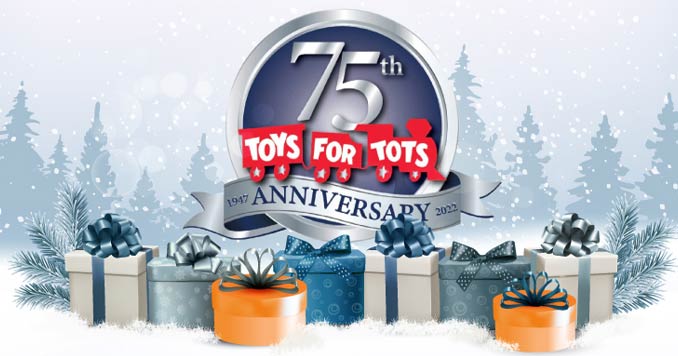 In California, we are once again teaming up with the fantastic people at Toys for Tots. Over the years, the group has given millions of economically disadvantaged kids across the country the opportunity to receive brand-new toys during the holiday season.
To donate through one of our California branches, click here for more information.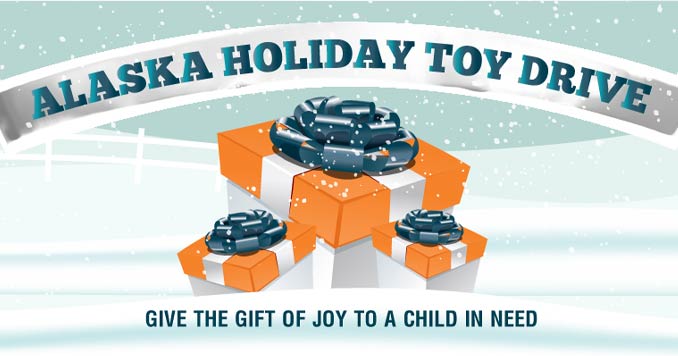 In Anchorage, Alaska, all donations will benefit the Anchorage Police Department's Project Angel Tree & Shop with a Cop Program. These causes directly support homeless students in the Anchorage School District.
Each year, children are identified to receive presents through the Anchorage School District "Child in Transition" Program. Members of the public donate gifts, volunteers wrap the presents, and APD officers deliver them to the families in time for Christmas. These kids lack a traditional fixed or adequate residence and often stay in shelters, motels, cars, or transitional housing.
---
Over the past couple of years, Anchorage Cops for Community's partnership with Nuvision has touched the lives of many families in Anchorage. During last year's giving season, Nuvision's help was monumental in providing presents for over 200 children that participated in Project Angel Tree. They also were a large part of the success behind the Lisa Whitmore Shop with a Cop and Firefighter initiative, which sought to make Christmas a possibility for 60 children and families in our local shelters. Additionally, our partnership with Nuvision ensured over 10 teen mothers were able to have a magical Christmas with their families.

We are excited to partner with Nuvision again this year to bring the magic of the holidays to families in need throughout our community. Thank you Nuvision for leading the way again this holiday season!

Jon Butler Anchorage Cops for Community Board Member
---
To donate in Anchorage, click here for more information.
In Fairbanks, Juneau, Kenai, and Wasilla, Alaska, we are hosting our Nuvision Cares Holiday Toy Drive benefiting regional nonprofits in each area. By donating a gift, you will make a direct impact this year by helping create happy memories of the holidays for local kids in need. For more information and details on how to donate in Fairbanks, Juneau, Kenai, or Wasilla, please click here.100% of donations will go directly back to support children in your community.