November Community Update: Honoring Veterans and a sneak peek at our Added Advantage Cash Giveaway
Oct 31, 2022, 09:43 AM by Nuvision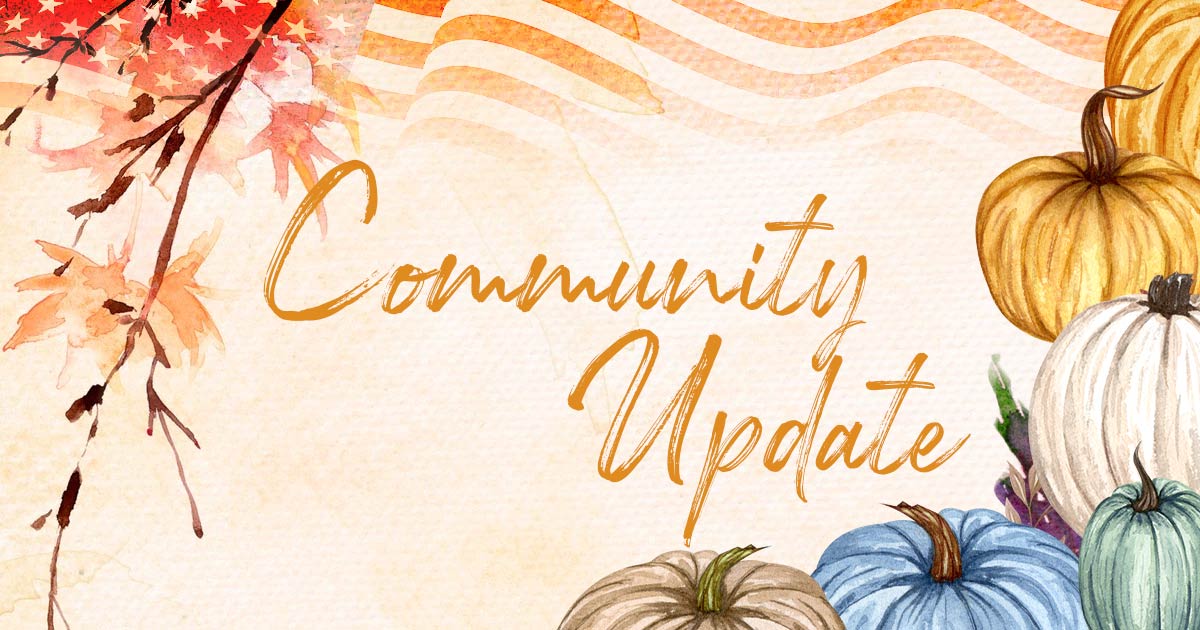 It's hard to believe, but Thanksgiving is just around the corner. As we move into the Holiday season, we enter one of our favorite times of the year here at Nuvision – A time to honor our Veterans and a time to give back to our members and the communities we serve.
Throughout November, we will be honoring Veterans as part of our community effort to celebrate and thank them for their service. We have several Veterans Day events planned, and we will be recognizing a couple of special veterans who are this month's Nuvision Heroes.
In Huntington Beach, we will celebrate local veterans with a catered breakfast. At the event, we will present our veteran guests with $25 gas cards to thank them for their service. The breakfast will take place from 8:00 AM-10:00 AM on Friday, November 11th, and will take place between the Nuvision building and Refuge church. For more information or to register, visit our event page here.
In Cheyenne, Wyoming, Nuvision is providing lunch for over 200 active-duty military personnel and veterans at our Annual Veterans Day Appreciation Lunch. Active-duty military personnel and veterans in Wyoming are invited to attend our free BBQ buffet and ceremony on Friday, November 11th rom 11 AM-1 PM MST, at the American Legion Post 6 in Cheyenne, WY. To Register, visit our Eventbrite page here.
In Anchorage, Alaska, we are holding a free dinner celebration on November 11th, 2022, from 3:30-6:30 PM AKST. Our friends at American Legion Jack Henry Post 1 are once again our host venue, located at 840 W Fireweed Ln, Anchorage, AK 99503. Sal's NY Grill & Catering team has prepared a fantastic menu with dinner and desserts, and we are giving away $500 in gas cards through prize drawings throughout the evening. Click here for more information.
We are also sponsoring the Anchorage Senior Activity Center's Veterans Day Celebration on November 10th, which provides meals at no cost for senior citizens both in-person and to those at home who are unable to make the drive themselves.
Holiday Food Drive Update
Our annual food drives are about to wrap up, and we would like to thank all of our members who donated to help families in need. In Alaska, October 31st is the last date to contribute to our NuvisionCares Help Fight Hunger Food Drive. You can find out more information here.
In California, we have teamed up with Robyne's Nest, who will prepare Thanksgiving food bags that local schools will distribute to students in need while they are on break from school. The Holiday Food Drive runs through November 4th, 2022; click here for more information.
Are you Ready for our Holiday Cash Giveaway
November also means the return of our Added Advantage Holiday Cash Giveaway! Beginning Tuesday, November 29th, we will select two lucky Added Advantage winners per week who will win a $500 cash prize. Then, on Thursday, December 22nd, we'll choose a grand prize winner who will receive $3,000!
As a bonus, we are doubling the prize money for those who follow us on Instagram this year!
Are you keeping up with us on Social Media?
Over the next couple of weeks, we have several exciting holiday events planned, including our Veterans Day Events, our Holiday Toy Drives, and a special Black Friday Amazon Gift Card Giveaway.
Keep an eye out. We will announce your chance to enter the Added Advantage Holiday Cash Giveaway soon on social media, so make sure to follow us on Instagram, Facebook, and Twitter!