Even in a High-Inflation Environment, Many Economists See the U.S. Turning Into a Buyer's Housing Market in 2023
Oct 18, 2022, 15:14 PM by Nuvision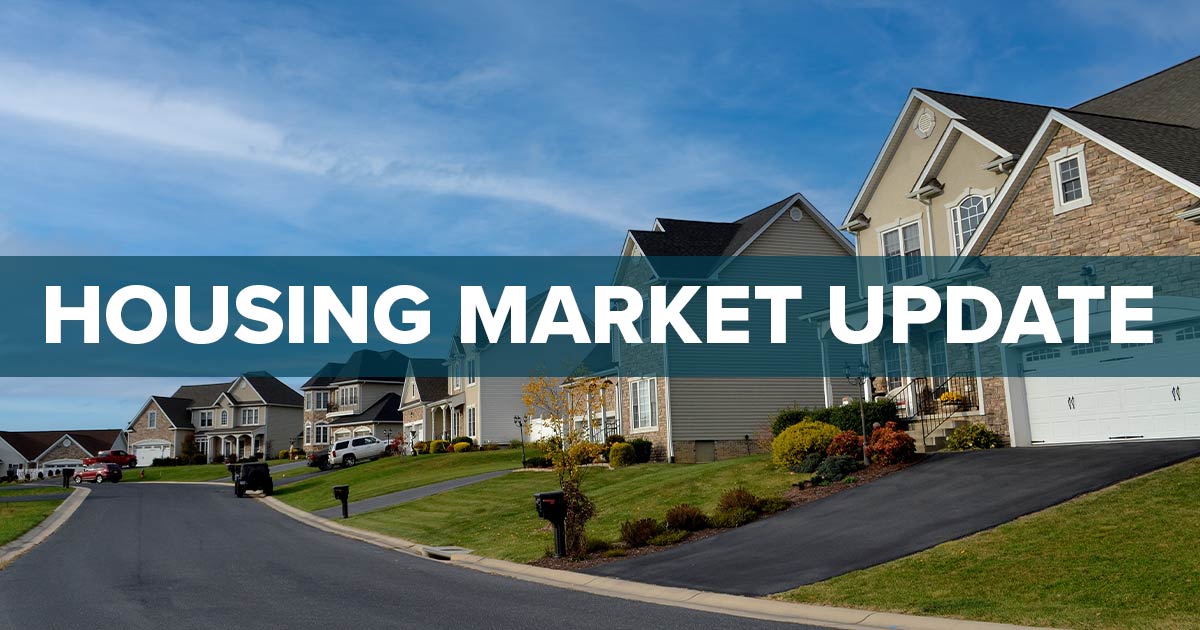 The following article includes views from Reports on Housing by Steven Thomas and other economic experts. It is not a reflection of the opinions, views, or predictions of Nuvision and its representatives.

With core U.S. inflation at a 40-year high, several experts predict the Federal Reserve will likely raise interest rates even higher to try to stamp out persistent inflation. While some fear this could lead to higher mortgage rates, others say it could present opportunities – especially for buyers as we head into 2023.
Real Estate expert Steven Thomas, author of Reports On Housing, said, "the ultra-low-rate environment and lack of available homes on the market, which reached record low levels in 2020 and 2021, allowed home values to escalate out of control."
According to a report from Zillow, 44% of the economists and housing experts polled by the real estate company said they believe the U.S. housing market will shift in favor of home buyers by the end of 2023.
How Does The High-Rate, High-Inflation Environment Affect Housing?
According to Realtor.com, Consumer sentiment toward housing declined further in September, down to its lowest level since October 2011, as measured by the Fannie Mae Home Purchase Sentiment Index (HPSI). The index dropped 1.2 points to 60.8 and is 13.7 points lower than last year.
According to Yahoo Finance, the core consumer price index, which excludes food and energy, increased 6.6% from a year ago, the highest level since 1982. From a month earlier, the core CPI climbed 0.6% for a second month.
"We continue to see a tale of two economies in the data," Sam Khater, Freddie Mac's chief economist, said in a statement to Market Watch. "Strong job and wage growth are keeping consumers' balance sheets positive, while lingering inflation, recession fears, and housing affordability are driving housing demand down precipitously."
According to the Labor Department, here's how much prices have increased over the past year.
Gas: up 48.7%
Used cars and trucks: up 16.1%
New vehicles: up 12.6%
Electricity: up 12%
Food at home: up 11.9%
Food away from home: up 7.4%
Shelter: up 5.5%
Apparel: up 5%
It's no secret that consumers are feeling the effects of inflation. According to data released by the Bureau of Labor Statistics, food prices alone have skyrocketed 15.57 percent since the elections in January 2021.
While inflation continues to be a serious problem, many Americans are still optimistic about the economy. In fact, Consumer sentiment in September notched up to its highest level since April, according to the latest survey from the University of Michigan.
And when it comes to housing, Realtor.com says, according to a recent survey they conducted, the share of respondents saying it is a good time to sell still outnumbered those saying it is a bad time, but the gap is shrinking compared to last year.
Real Estate Expert Steven Thomas shared his thoughts:
Back in 1989, gas prices averaged 99¢. It reached $1.59 in 2000, jumped to $3.11 in 2010, and was nearly unchanged at $3.04 a decade later in 2020. However, in 2021, the price for a gallon of gas jumped from $3.26 in January to $4.60 by year's end, a 41 % increase. It was the largest rise since 2009. In 2022, gas prices soared even higher and sat at $6.40 to start October, up another 43%. Prices have nearly doubled since January 2021. From driving less to carpooling, to combining errands, to eating out less, at these levels, consumers have adjusted their behaviors.
Steven Thomas says these behavioral changes have been even more significant in the housing market because "not only have home values surged higher, so have mortgage rates." "The combination of higher rates and higher home values has completely flipped housing on its head, and consumers have changed their approach to housing," said Thomas.
According to Thomas, "There are many consequences to sky-high rates."... "With fewer buyers in the marketplace, foot traffic is way down, OPEN HOUSE attendance is down considerably, multiple offers are the exception and not the rule, sales prices are normally below the asking price, and market times have increased substantially."
He went on to say, "As long as the sky-high mortgage rate environment continues, expect demand to remain muted, values to slowly drop, and fewer homeowners willing to participate in today's housing market as they continue to hunker down."