How to build a financial foundation for college: Advice from 2021 Essay Challenge winner Cori Zuvia
Mar 23, 2022, 11:32 AM by Nuvision
"College is the beginning step in your adulthood, and if there's anything I have learned as a young adult, it is the importance of good financial habits," said Cori Zuvia, last year's Essay Challenge Scholarship program winner.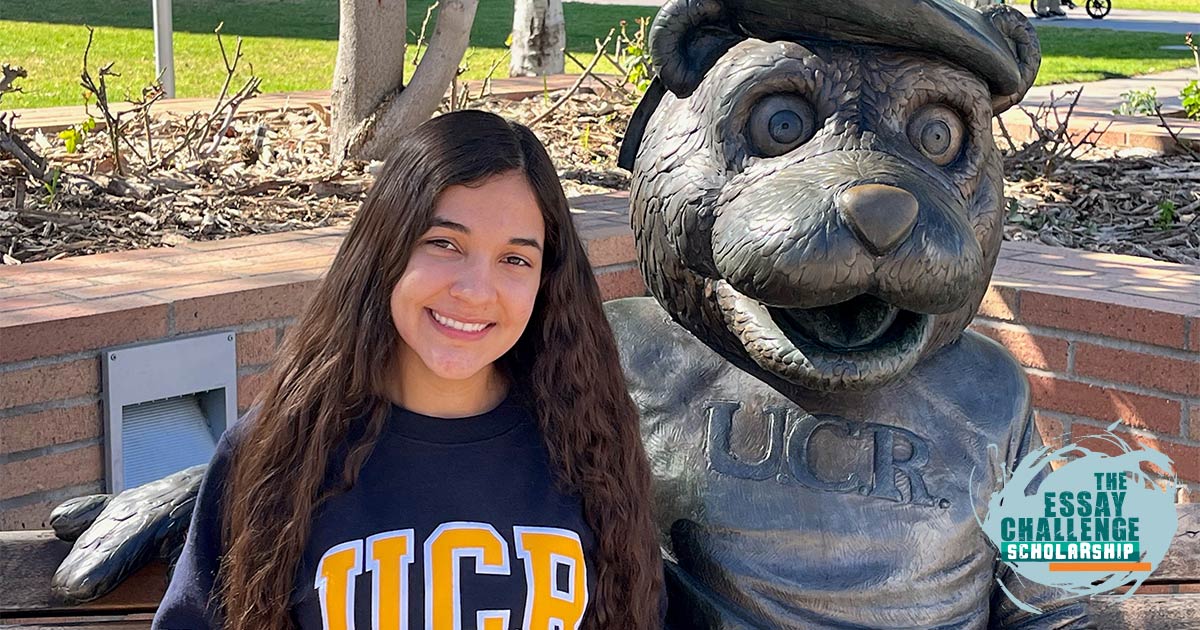 As we look forward to choosing our 2022 Essay Challenge winners in April and awarding another six high school seniors a total of $30,000, we wanted to follow up with one of our past winners.
Cori Zuvia is now a student at the University of California, Riverside and has led a successful first year. The skills she learned from the Essay Challenge have made her life as a college freshman much easier.
"The essay challenge emphasized financial responsibility, which is important as a first-year college student," she said.
Cori was able to complete tasks like making payments at the university cashier's office confidently, thanks to the communication skills she gained. A year after winning, she continues to strive for financial success.
"I continue to implement new habits and goals by creating a savings account as well as creating monthly budgets for when my college roommates and I go to the grocery store," she said.
Cori's top three financial tips for college freshmen.
After a busy year of studying, working a part-time job, and participating in extracurriculars, Cori has learned a lot about budgeting and preparing for unexpected challenges. Her biggest suggestion is to plan ahead, so you aren't taken off guard when challenges arise.
"For example, by creating a calendar of the dates that my payments are due, including tuition and housing bills and parking passes or even when book rentals are due, I avoid having to pay a late fee," she said.
Cori also encourages incoming freshmen to apply for as many scholarships as possible because they are opportunities to earn free money.
"Even if you believe that you do not have a chance at winning the scholarship, I would absolutely encourage you to still apply and have faith in yourselves…you never know what can come your way!" she said.
To further secure yourself against unexpected costs, Cori recommends saving for future expenses.
"Setting aside a small portion of your income will definitely help you in the long run as you succeed in your adulthood," she said.
Want to earn $5000 for college? Here's what you need to do (and some advice on winning from Cori!):
Now through April 22nd, high school seniors in AK, AZ, CA, WA, and WY can earn $5,000 for college by submitting a two-page essay answering this question: What does financial success mean to you? They will also need to meet the following requirements:
Minimum cumulative 2.25 GPA
Be a resident of AK, AZ, CA, WA, or WY
Provide one letter of recommendation
Provide a transcript for all HS & college courses taken
Write a 2-page essay on what financial success means to them and how they plan to reach their personal goals.
Submit application material before the April 22nd deadline
As you write, Cori suggests consulting "veterans of finances" for advice on spending, budgeting, and investing.
"For instance, reach out to your parents, teachers, or even speak with financial advisors at your bank or future college about financial advice," she said. "Do not be afraid to 'get yourself out there' and learn from those who are experienced—besides, you will be thanking yourself when you are faced with the need for financial responsibility in college."
Apply today before the April 22nd deadline!
If you know a high school senior, we encourage you to pass this information along. The $5,000 prize can make a huge difference in a student's ability to afford all the expenses that come with college. Even more, the financial skills students pick up through our program will impact them for years to come, from their first job after graduation to retirement.
Students can apply today at our Essay Challenge website here. To view the full application form and essay prompt, click here. Nuvision membership is not required to enter.