We've broken ground on a new branch in Wasilla!
Aug 31, 2021, 09:14 AM by Nuvision Credit Union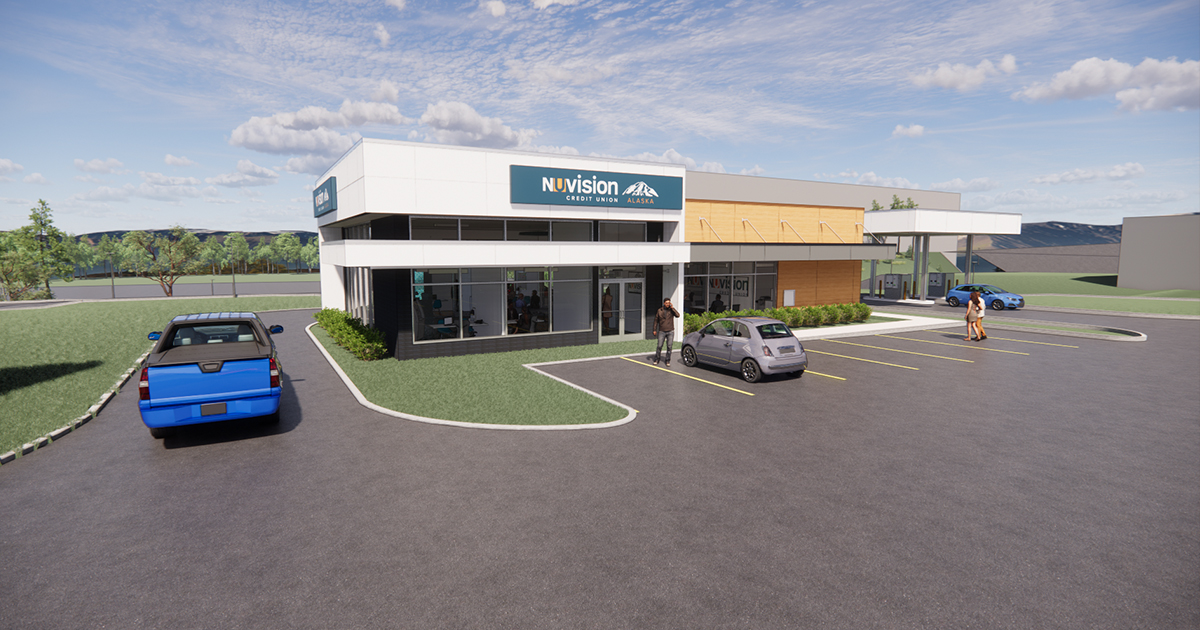 As our membership base in Alaska has increased and expanded to new regions, we've been thrilled to watch the Nuvision family grow. We've also noticed the need for additional branch locations. Today, we are happy to announce that a new beautiful new branch is coming to Wasilla!
The facility is designed to provide convenient banking access to members in the region. It will feature multiple ATMs for quick service, a modernized design, and enough space to serve members while keeping wait times low.
To avoid complications that might occur during winter, our crew has already broken ground on the new facility. We're so excited! On September 7th, we'll be hosting a groundbreaking ceremony to celebrate the occasion.
This is just another way we're working to serve the Alaska community.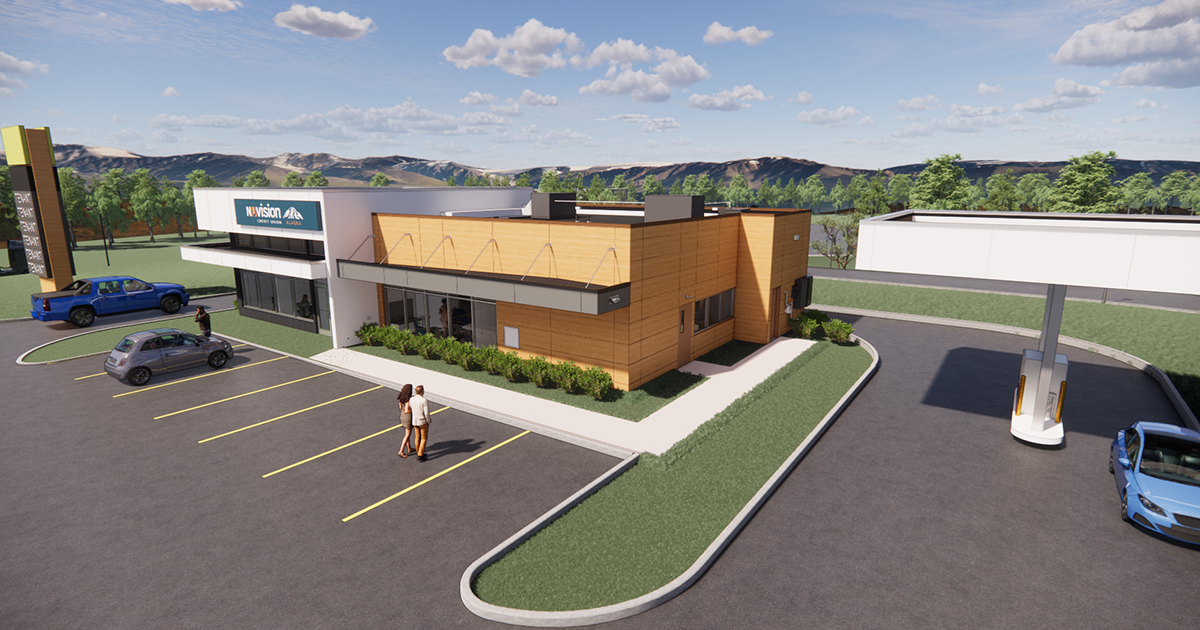 Everything we do at Nuvision is community centered. We aim to improve the neighborhoods we are a part of by providing excellent services, great products, and supporting the hard-working people who keep the community running strong. We hope our Wasilla branch will be just like our other branches, a place where local people feel cared for, known, and supported.
Various community leaders will attend our groundbreaking ceremony to show their support, including the Wasilla Mayor, Nuvision executives and team members, and representatives from our building construction team at H5 Construction and Spark Design.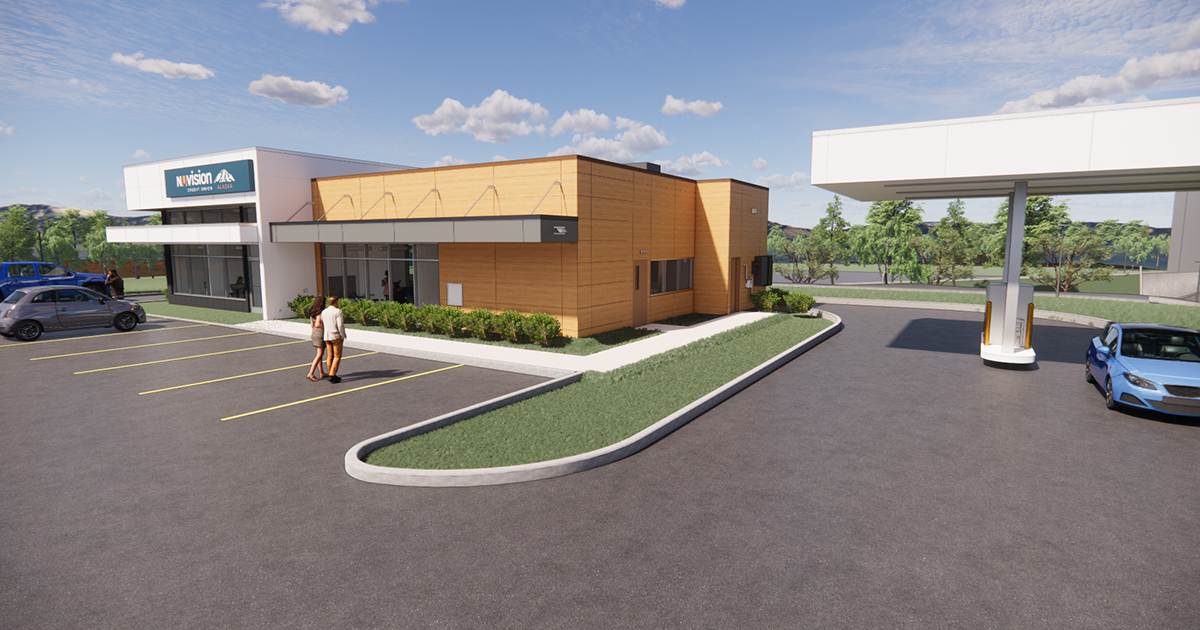 We can't wait to partner with you.
We are so excited to form partnerships with and serve the people in Wasilla. Whenever we enter a new city, one of the most exciting things we get to do is partner with other local organizations actively working to improve people's lives, from veteran support groups to food pantries and local hospitals. Now that we've officially broken ground, we're one step closer to making this hope a reality.