A Celebration 15-months in the Making: 500 people join Nuvision for our Most Memorable & Meaningful Member Event!
Jun 28, 2021, 09:49 AM by Nuvision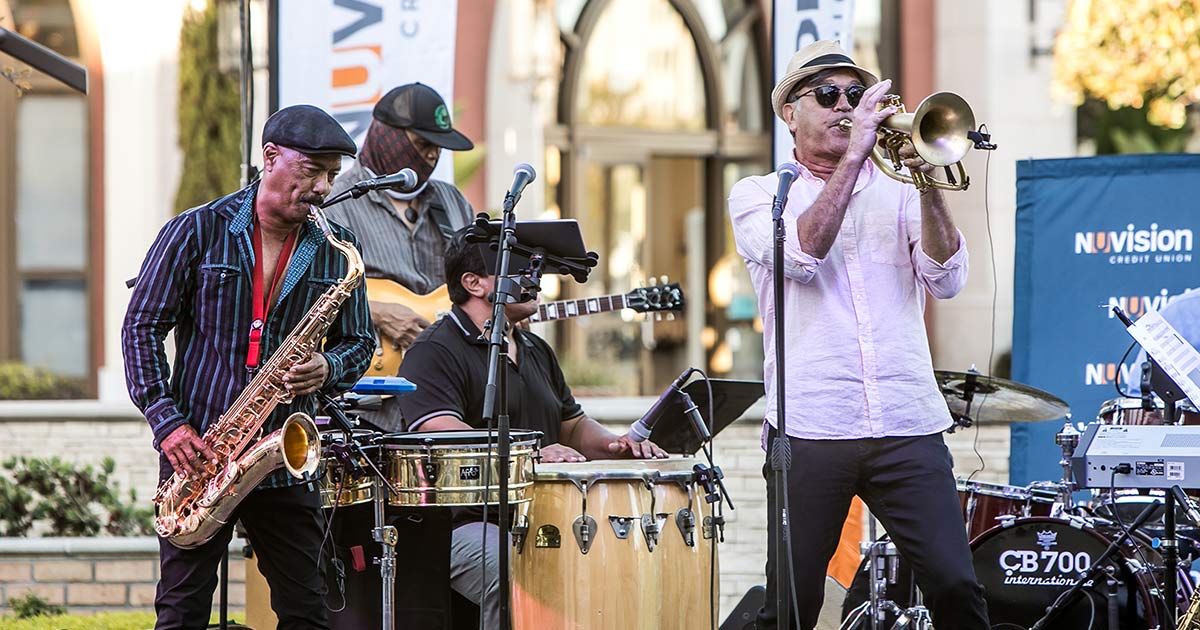 After a year of uncertainty and unprecedented shutdowns, we were finally able to bring our members a bit of relief and a return to some of the things they have missed. Last Thursday, we celebrated our hardworking members for their dedication and service over the past year.
Over 500 people came out to celebrate the return of live music and in-person events as Nuvision threw one of the largest and most entertaining member celebrations in our history. Nuvision members and our community partners were treated to good drinks, great food, and amazing live music from world-renowned jazz musicians Michael Paulo and special guest Rick Braun.
15-months in the making: A night to remember!
It's been over 15 months since our last large face-to-face member celebration, and the return to normalcy was something everyone was longing for. The night kicked off with a celebration of our first responders, where we honored the heroes who have helped make a difference in our communities and have helped see us through some of the toughest times imaginable. We were happy to be able to present checks for $2,500 each, to two incredible organizations, CHOC Children's Hospital and the Battle Strong Foundation.
CHOC Children's Hospital, one of our strong, longtime partners, received the first award for the tremendous work they do for the children in our community. CHOC holds a special place in our hearts, and we've worked with them numerous times in the past on things like providing meals for frontline healthcare workers in their facility, raising money for kids' healthcare programs through the annual CHOC walk at Disneyland, and thanking nurses by giving out KIND bars.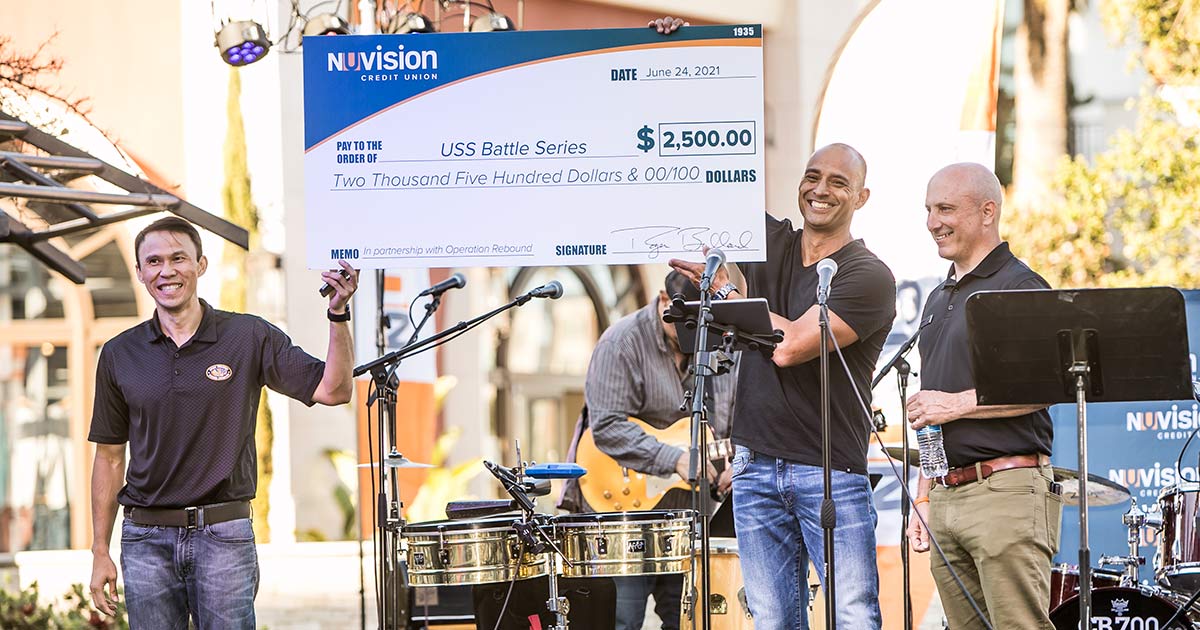 Our second check was presented to Cliff Walker—Navy veteran, former firefighter, Guinness World Record holder, and previous Nuvision Hero—for the organization he founded, the Battle Strong Foundation. His organization exists to honor and raise awareness for the health of military members and first responders. They do this by hosting fitness competitions on board retired United States Naval aircraft carriers to pay respects to American heroes.
After honoring our heroes, it was time to let loose!
Throughout the evening, Michael Paulo—the world-renowned saxophone player—wowed the crowd with a celebration of love, friendship, and the Aloha spirit. He played everything from his top hits to a special rendition of the Nuvision song. Paulo literally had the audience up out of their seats, dancing in celebration.
Rick Braun, his guest and a celebrated trumpeter who has worked with some of the biggest names in music, also brought his signature sound to make the music come alive.
We couldn't have spent the first night of summer any better—or with better people.
Beyond helping bring a smile to our members' faces, we were honored to be able to thank the hardworking people, heroes, and small businesses in our community. We would also like to thank our venue, Bella Terra, and our food and drink vendors, Solita Tacos & Margaritas and the Laguna Beach Beer Company, for helping us make this a night to remember.
"Seeing so many of the people we admire gathered in the same place, for the first time in over a year, was inspiring to our whole team," said Nuvision CEO Roger Ballard. "We want to thank all the members, community heroes, and partners who came out to celebrate with us."
We've seen people do some incredible things this past year.
We saw hardworking members help keep our community running, just by showing up every day and putting in their best effort. We saw frontline healthcare workers work long hours to serve others. We saw first responders put their lives on the line to keep friends and neighbors safe. We saw community organizations step up their game, adapting to changing needs.
Having an opportunity to gather all of these individuals in one place and treat them to dinner, live music, and drinks was an honor. But our member celebration was just one way we hope to thank all the people who support us, build our community, and accomplish amazing things.
Next month, we'll be hosting similar events in our Alaska and Wyoming locations. We also have more plans for events in California, so keep an eye out for more information. And once again, THANK YOU for everything you've done to help our communities make it through the last year.
Click Here to check out our full Facebook Photo Gallery from the Event!!