We've made donating safer and easier than ever! Join our Online Toys for Tots toy drive!
Nov 30, 2020, 08:19 AM by Nuvision Credit Union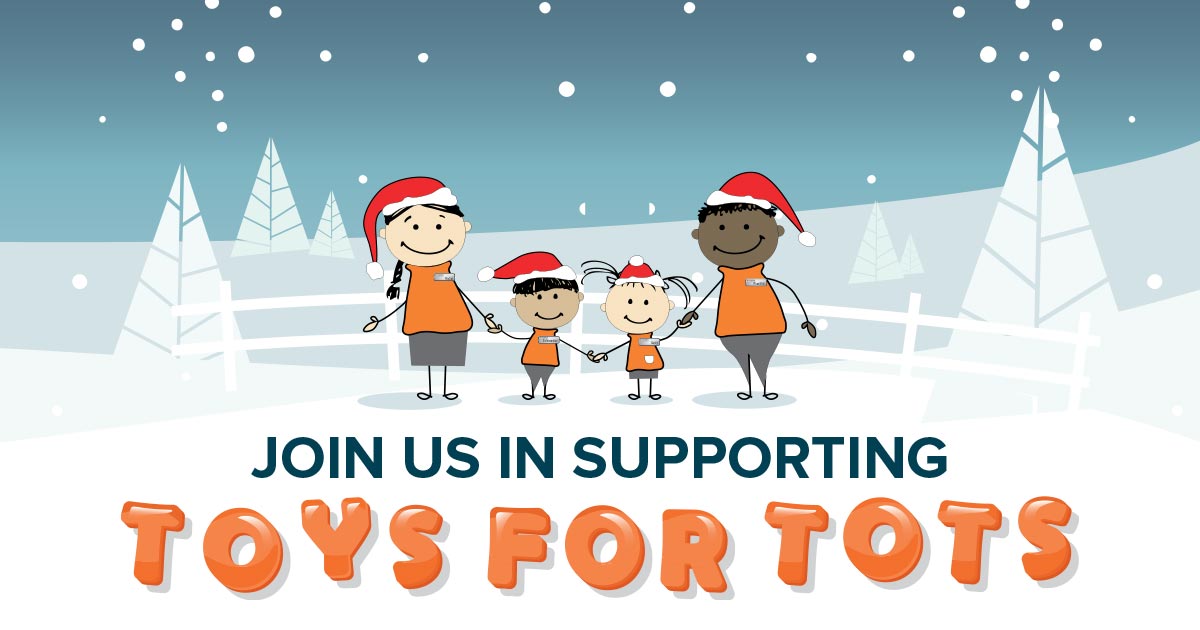 As soon as December 1st hits, children across the nation whip out pencils and paper to craft the toy list of their dreams—hoping for bikes, dolls, video games, craft supplies, stuffed animals, and more. Thanks to Toys for Tots, even kids from disadvantaged homes can enjoy the magic of finding their wishes fulfilled on Christmas morning.
Since they were founded by a group of Marines in 1947, Toys for Tots has given millions of economically disadvantaged kids across the country the opportunity to receive brand new toys during the holiday season. Each year, we host our very own toy drive to help the kids in our own community. We're thrilled to be offering this drive again.
Join our mission to bring joy during a difficult time.
The coronavirus has hit hard throughout many communities. This means toy donations we typically receive directly from companies are limited, while the number of families in need is rising.
To meet the growing need, we're determined to make this year our biggest donation season yet. Nuvision employees will be filling our branches with toys to donate, but we need your help to fill the gap. All members and community members are encouraged to join us.
Every toy matters. For each additional donation we receive, another local child will get to experience the joy of Christmas and will feel loved and secure in knowing that somebody cared enough to think about their needs.
We've made donating safer and easier than ever!
Due to safety concerns and restrictions, we wanted to make sure donating remained easy and convenient. In light of this, we've created a safe way to donate online through our Toys for Tots Wish List for contactless shopping. All items will be delivered to the Nuvision collection site and donated on December 15th to the Toys for Tots program for distribution before the holidays. All you have to do is select the item you'd like to donate and have it delivered to the address provided on the list.
If you prefer to choose your own toy through Amazon or another seller, please have items shipped to:
Nuvision Credit Union/Toys for Tots
7812 Edinger Ave.
Huntington Beach, CA 92647
All toys must arrive before December 15, 2020, to be delivered on time. New, unwrapped toys may also be dropped off in-person at any Nuvision branch before the deadline.
For Wyoming Member:
All toys must arrive before December 11th.