Help us make a child's Christmas a little brighter! Join our Online Toys for Tots Drive
Nov 23, 2020, 12:47 PM by Nuvision Credit Union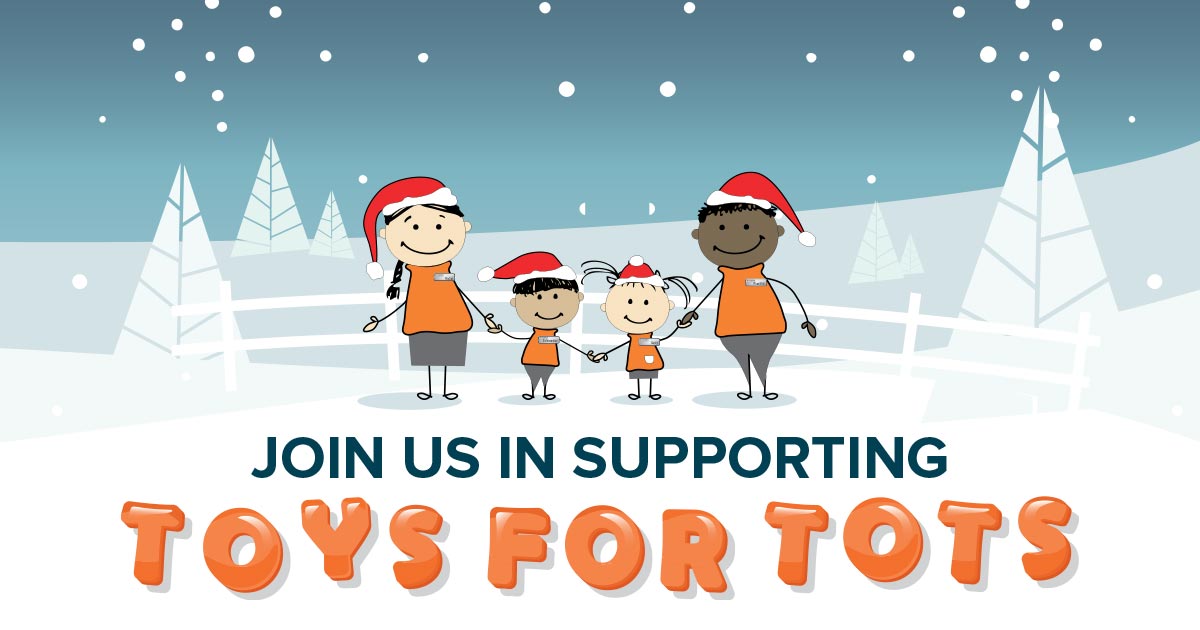 As a kid, the most anticipated moment of the year is waking up Christmas morning to boxes wrapped in shining paper, full stockings, and a brightly lit tree. But for some children, this just isn't a reality.
That's why we love Toys for Tots, an organization founded in 1947 by a group of Marines who saw the need to support kids in their community. Over the years, the group has given millions of economically disadvantaged kids across the country the opportunity to receive brand new toys during the holiday season.
Help us make a child's Christmas brighter!
The need for toy collection is greater than ever, and the companies who typically donate to our drive are limited this year due to the coronavirus. Your help will go a long way in ensuring kids in our local community feel loved and supported.
This season, we're proud to be hosting our very own online Toys for Tots drive. Nuvision employees will be helping us fill up our branches with toys to donate. We're encouraging all members, veterans, and community members to join our team in the effort.
Every extra toy we can get, means the opportunity to make a positive impact on a disadvantaged child!
We have launched a New, Safe Way To Donate Online!
With the latest restrictions and safety concerns, we wanted to make donating as easy as possible, that is why we created a safe way to donate online through our Toys for Tots Wish List for contactless shopping.
DONATE NOW THROUGH OUR AMAZON WISHLIST
All items will be delivered to the Nuvision collection site and donated on December 15th to the Toys for Tots program for distribution before the holidays. All you have to do is select the item you'd like to donate and have it delivered to the address provided on the list.
Nuvision Credit Union/Toys for Tots
7812 Edinger Ave.
Huntington Beach, CA 92647
All toys must arrive before December 15, 2020 to be delivered on time.
If you prefer to drop off your donation, please bring your new, unwrapped toys to any Nuvision Branch. Nuvision will be collecting toys until Wednesday, December 15, 2020.