Southern California Real Estate and Mortgage Market Update – February 2020
Feb 28, 2020, 09:57 AM by Nuvision Credit Union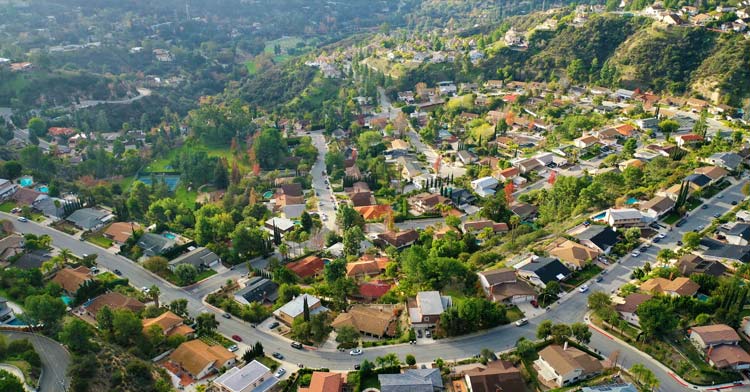 The market in Southern California remained fairly consistent through the start of the new year. It has been described by Zillow as neutral, meaning both buyers and sellers are on fairly equal ground. Since December, home values across the region have risen less than 1%, though they are up 4.3% from the same time last year.
Home values are increasing, and sales are too.
While Zillow puts the median home value in Los Angeles at $723,783, the median listing price is significantly higher, clocking in at $859,000. This, experts worry, will put homes out of the price range of some families.
In spite of the worry, these homes are still selling, and selling fast. In Los Angeles, homes spend only 75 days on the market, and in Orange County they average 76. The California Association of Realtors reported that, for the first time in three years, the state's annual home sale growth has reached 10.3%. These numbers show that the market is healthy and strong.
The market will likely stay strong too. Zillow predicts Los Angeles home values will increase up to 4.3% over the next year, so current homeowners find themselves in a great place. Prospective buyers can also be encouraged that the market is reaching such high levels.
Why the market continues to grow
The market conditions have created the perfect storm for rising values across the board.
Rising wages – Wages have been on the rise. As this trend has played out, new laws have helped it along. Since starting January 1st, the minimum wage has seen an increase from $12.00/hour to $13.00/hour. As ManageCasa reports, there are also 18.7 million Californians are currently employed, a record-breaking amount. With more people earning more money, more sales can take place.
Low rates – Mortgage rates are still low, as they were in reporting from December. For some buyers, this is enough to spring into action and pull the trigger on a purchase.
Demand is high – In spite of lower inventory, there are plenty of buyers looking for homes, particularly among millennial demographics. This has contributed to the increased sale rate.
Buyers can remain hopeful
With low rates and increasing value, the market is in good shape. It should continue to remain strong throughout the year. These factors also mean California homes are a good long-term investment, with a tendency to increase in value.