It may still be winter, but the Cheyenne housing market is hot.
Feb 28, 2020, 11:31 AM by
Author Unknown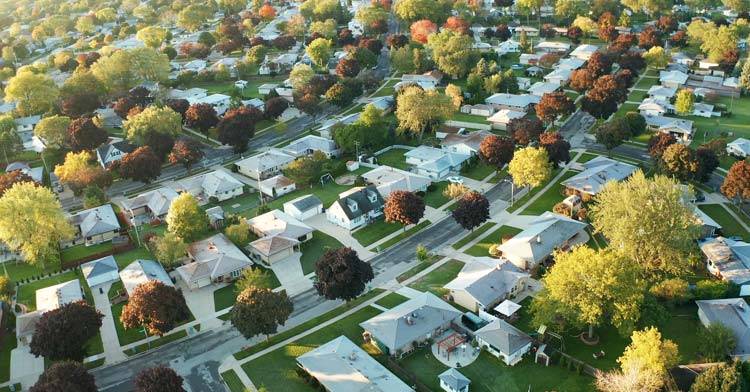 According to a Zillow assessment, the Cheyenne market is very hot. In a hot market, buyers have the advantage and a slight upper hand in negotiations. Though this sometimes makes it harder for homebuyers to catch a property before it sells, it also means the market is healthy and homeowners will enjoy a nice increase in the value of their home.
Home values are on the rise.
The median home value in Cheyenne currently sits at around $285,872. That's up 7.2% from the same time last year. These increases have really helped strengthen the market, and thankfully, are expected to remain intact throughout the year. Zillow's one-year forecast puts the increase at 5.2% by the end of 2020.
This prediction is in line with the upward trend we've seen over the past few years. If past trends continue, it signals that the future market will remain strong.
Properties are selling qu­ick.
The average home will spend around 63 days on the market, based on the available numbers from the last quarter of 2019. That might seem like a while, but for houses, it's quite fast. It's also a significant decrease from the previous year, where homes spent an average of 76 days on the market before finding a buyer.
For this season, this kind of fast-paced market is even more surprising. The expected market time hasn't been so low in more than five years.
What do these trends mean for homebuyers?
The market always affects the decision buyers make. In order to make the best purchase, prospective homebuyers should be aware of a few key details:
Great investment opportunities – With home values quickly increasing, now may be a good time to get in on the market. Homes function as long-term investments, so buying in a market with such high projected increases is smart.
Consistently low rates – Nationwide, the interest rates for home loans are historically low. The trend happening locally is no different. Though they've increased a small amount over the past month, most are still below 4%. Moreover, they're predicted to remain low throughout the year. Buying now may be a great way to take advantage of this trend.
Options are going fast – When searching for homes, you'll have to be especially aware of the pace of the market. If you're not on top of things, you'll set yourself up for disappointment when the home you want quickly sells.