2020 housing market starts on a high note
Jan 31, 2020, 09:41 AM by Nnuvision Credit Union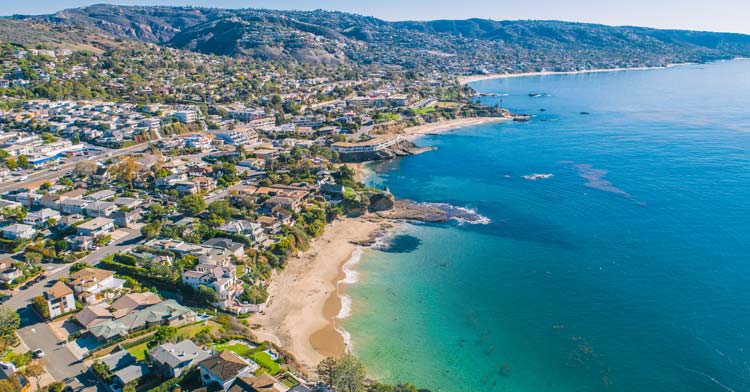 Over the course of 365 days, a lot can change. The past year closed out with some significant shifts in the housing market.
Lower mortgage rates, along with rising incomes and the lowest unemployment rate in four decades, have contributed to an increase of buyers in the market. With more money in their pockets, prospective homebuyers are increasingly eager to pull the trigger on purchases.
This market boost follows an early 2019 slowdown that some experts feared would result in a downturn. Clearly, that hasn't been the case. The slow season has been over since the fall, and home prices are rising. In Los Angeles County, the median price climbed 4.2% to $625,000 and the most recent numbers from November have put Southern California's median price at an all-time high of $549,000. That's a 5.6% increase since the same time the year before, and the largest in the past 15 months, according to Los Angeles Times Reporting.
The factors that have contributed to the current market
There are a number of reasons for the current state of the market. Data from Steven Thomas' December Reports on Housing further outlined a few of the key reasons for the shift:
Yearlong drops in mortgage rates – Slowly but surely, the housing market has been heating up with the lowering rates. After rates hit 3.5% in the Autumn market, the lowest they've been all year, a Seller's market was soon to follow.
Significant drop in inventory – Compared the prior year, there were 1,836 fewer homes on the market in December. Inventory is the lowest it's been since March of 2018.
Smaller seasonal drop in demand – Partially as a result of drops in mortgage rates, the seasonal decline in demand that generally happens in December hasn't had nearly the same effect. Demand rose up 29% from the time last year.
What this means for buyers in 2020
While it's hard to say exactly how the Spring market will react to current trends, the numbers are promising. If demand keeps up, the hot market will likely continue. Since mortgage rates are expected to remain at a low 3.75%, this remains a strong possibility.
It's important for buyers to understand that this healthy market means more competition. With fewer owners listing properties for sale, there will be fewer homes available on the market. The rise in prices may also put some properties out of reach for certain buyers. Buyers can still get a good deal, but they will need to be proactive and remain aware of market shifts that occur.