Let Nuvision Payoff your Holiday Bills! Added Advantage Members could win one of our $1,000 Cash Holiday Giveaways
Oct 30, 2018, 12:50 PM by Nuvision Credit Union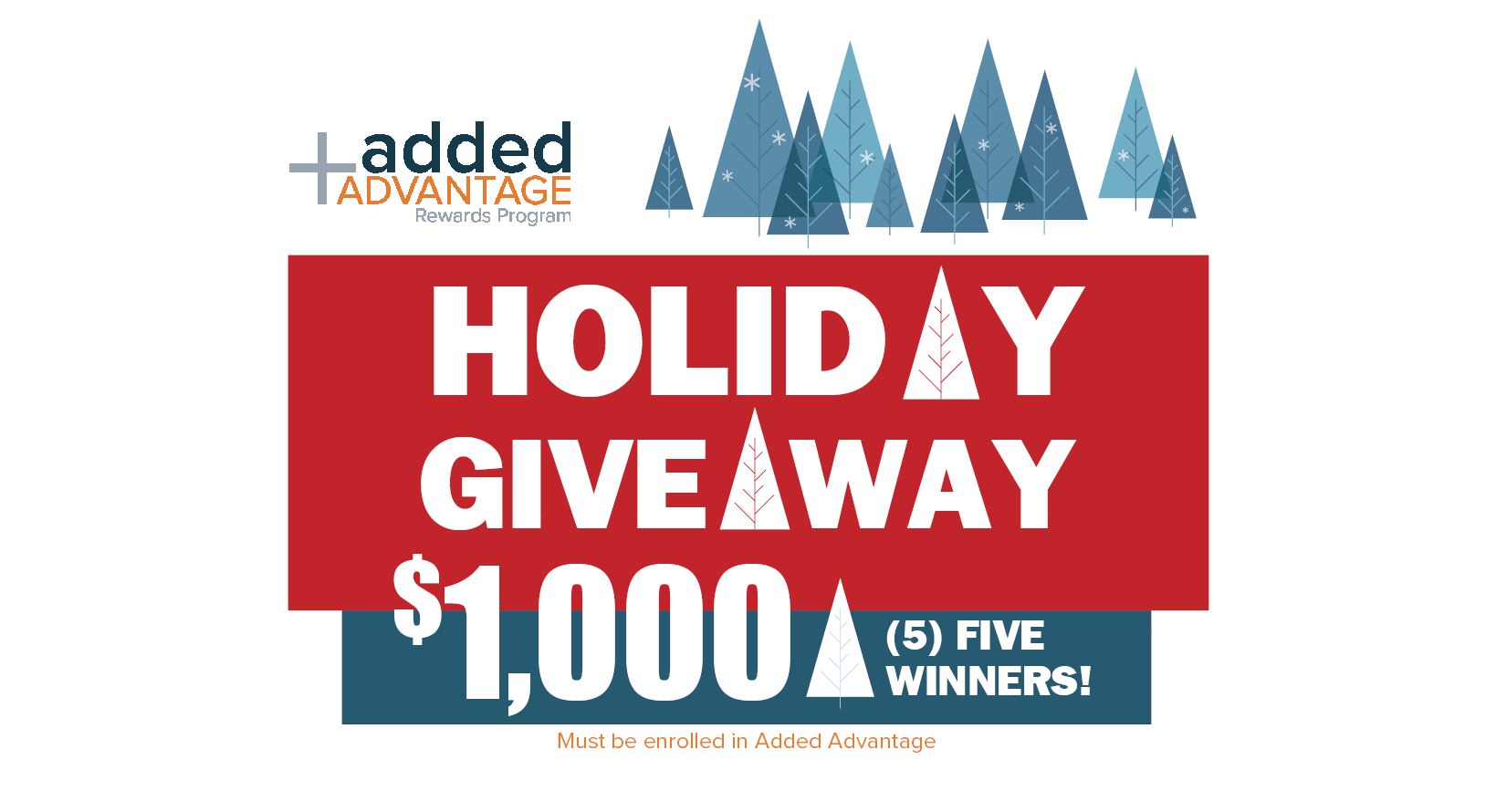 As we approach the holiday season, Nuvision wants to lend a hand and help pay off some of your holiday bills.
The holidays are a wonderful time to celebrate and spend time with friends and family, but it can also be a financially tough time for many of our members. In fact, according to a recent report, the average American racks up somewhere around $1,000 in additional debt during the holiday season.
This time of year shouldn't be a stressful one, and having a good time shouldn't mean breaking the bank. That's why this holiday season, we want to help hard-working people like you focus on what really matters—which is why we're hosting the Added Advantage Holiday Giveaway.
It's all a part of what it means to be an Added Advantage member.
As a member of our Added Advantage Rewards Program, members already have access to great benefits like lower rates on loans, discounts on fees, certificate rate increases, and many other useful rewards simply for banking with Nuvision. On top of the many banking benefits Added Advantage Members receive, they also have access to exclusive giveaways throughout the year.
'Tis the Season…
The holidays just got a little jollier for members of Added Advantage. Because we appreciate everything our members do for us, we want to say thank you to our Added Advantage members and try to make the holidays a little less stressful.
This year, we're giving away $1,000 prizes to five lucky winners.
We'll have weekly drawings for the giveaway every Friday, starting on November 30th and ending December 28th. Don't wait to make your dreams come true! Click Here to enter.