Freedom isn't free: Celebrating the ones who fight for our freedom
Jun 20, 2019, 10:30 AM by Nuvision Credit Union
We sometimes take the concept of liberty for granted and don't fully realize what it has taken to secure. For most citizens, freedom just happens without any thought. They walk around, live their life, and do normal everyday things. They might strike up a conversation about a current event with a co-worker, take a lunch break and catch up on the news, or later on head home and lock the doors to enjoy some privacy and security.
These things might seem normal—and for Americans, they are---but that's only because people have put their lives on the line to protect our ability to do them. Every time a soldier goes out to fight, it's to defend our right to speak what we believe, our right to own a home and lock the doors, and our right to hear from a variety of different opinions. When a law enforcement officer arrives at the station in the morning, they are helping to keep us safe, free from crime, and stopping others from infringing on our own freedoms.
We need to thank the first responders, military, and other community heroes who work hard every day to make sure we can live our best lives. Without them, we wouldn't have much.
The hidden costs of freedom
While a soldier or police officer who loses their life in the line of duty pays an obvious cost, every person who takes on one of these roles will sacrifice something. Whether its time lost with family because they were deployed overseas or emotional scars caused by things they've seen, it's not an easy job to take on.
They pay the price of freedom with things that can't be given back. That's why these people are heroes. They choose to fight for freedom, even when it means they will have to give up something important.
We can't repay them, but we can thank them
It could just be a simple "thank you for your service" as you see somebody in uniform passing by in the grocery store. It could be delivering some treats to the local police station.
What you do doesn't matter as much as the meaning behind why you do it. When you make an effort to thank or help a service member, you show them you care about what they do. That little bit of care can go a long way to encourage them.
At Nuvision, we do our best to thank the heroes in our community—we did it a few weeks ago with our Memorial Day Gas Giveaway, and by handing out KIND bars at the hospital to working nurses. We have even more ways planned to thank these people in the future, and you can help.
The Nuvision Freedom Ride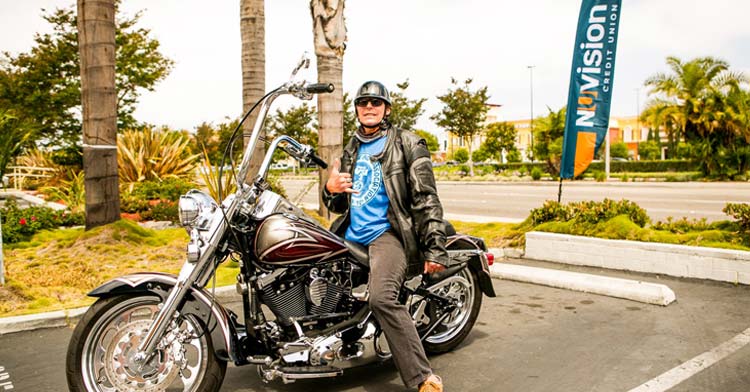 On the Fourth of July, we'll honor the heroes in our community is with the Freedom Ride. The event will raise awareness for all our military and first responders do with a motorcycle ride through Southern California. It will start in the Nuvision headquarters parking lot at 8:00 and will go through various locations across Orange County to conclude at Cook's Corner, where there will be live music, a free breakfast, an honor presentation, and speakers. Award-winning singer-songwriter and Marine veteran Gethen Jenkins will be there to perform.
We hope to see everybody there. Riders are encouraged to participate, and non-riders are more than welcome to come out and show their support.