Thank You for Helping Make 2020 A Year of Giving
Dec 31, 2020, 10:45 AM by Nuvision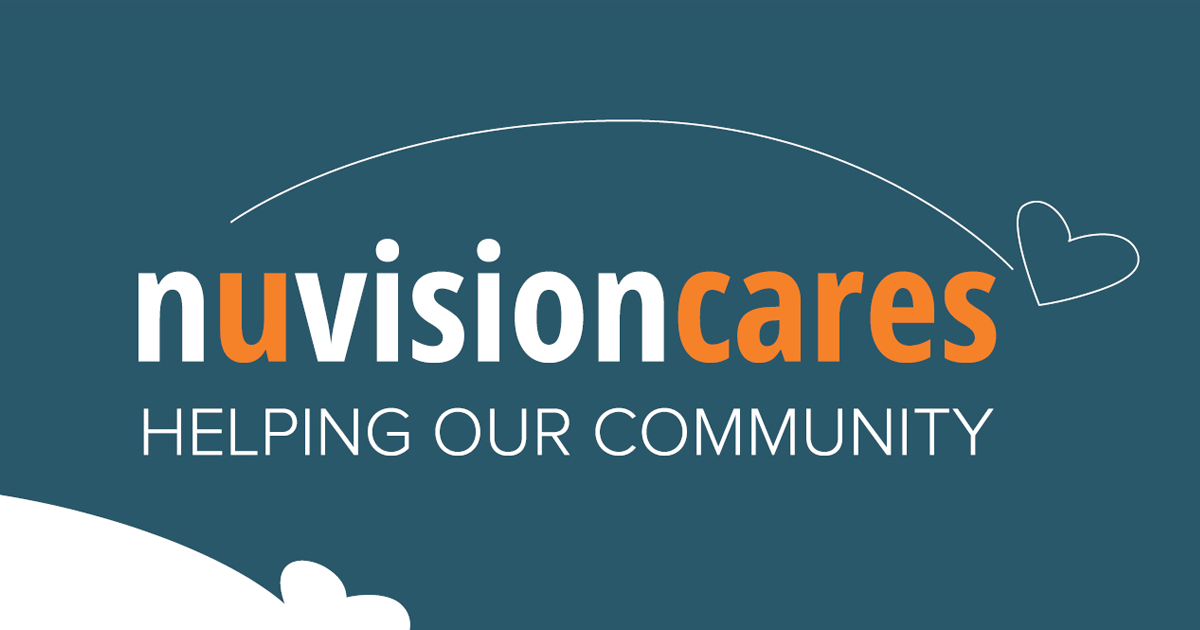 As we've had more opportunities than ever to serve our community, hard-working people like restaurant owners, first responders, teachers, and parents have been some of the most inspiring people to watch this year. It's people like you who made our outreach efforts possible and who showed us the power of community.
While we honored heroes with extraordinary stories, many of the heroes we encountered looked just like everybody else. They were members who went the extra mile, students who decided to take initiative, or business owners who persevered through hardship and came out stronger.
We'll all remember many things from this unexpected year. For us at Nuvision, we'll remember the hundreds of people we had the privilege of serving—and the many ordinary heroes who inspired us to continue.
As the owners of Altura Bistro, a restaurant in Alaska that benefited from our NuvisionCares program, said, "Partnerships like this are what truly bring us together and remind us; we are in this together, we're going to make it through it together, and we're going to be better after it together."
Spreading joy with a successful Toys for Tots drive
Our most recent outreach, the annual Toys for Tots drive, was a huge success. We made it easier for our members struggling with the pandemic to participate by opening up an online option in addition to the in-person drop off, which many members utilized.
In California, we collected 588 toys to donate to children in need.
In Wyoming, staff, members, and others in the community helped to gather 75 toys for local children.
In Alaska, our toy collection surpassed our expectations—largely thanks to the Mitini family, who donated 150 gifts. Their 12-year old daughter Adalya took the initiative on the project, using her own $300 in savings to purchase toys and encouraging family members to share the program on their Facebook pages and start up a Go Fund Me. In total, we collected 350 toys in Alaska.
Thank you to everybody who donated to this effort. We're so excited for all the kids these toys are going to bring joy to this holiday season.
A year of giving: NuvisionCares, Veterans Gas Giveaway, and Honoring Heroes
Throughout the year, we've run several other outreach programs. Here are a few of our favorites:
Thank you for making our outreach possible
We're grateful for all the people we met, members we were able to support, and lives we were able to touch. We're also grateful for the people who came alongside us to make it possible, members, businesses, and staff.
As we look forward to 2021, we want to continue serving in the ways we have throughout this year. While we love honoring those who have sacrificed and currently serve in our community, we also want to build up and celebrate the younger generations who will be inheriting these roles.
A look forward: Building the next generation of heroes
The initiative of young people like Adalya, who helped her family donate 150 toys, is a reminder that her generation is the future. Other young people like her consistently show up at our events and are instrumental in making them run smoothly. At our blood drives, it was the Local Troop 1 Boy Scouts who came in to wipe down chairs, sanitize, and direct donors to the check-in area. At our military Gas Giveaway events, it was the young Seal Beach Cadets who helped with clean-up and set-up, brought the color guard for ceremonies, and didn't fail to show their support.
These are the kind of driven, motivated young people we want to support and encourage. After all, they are the next generation of patriots fighting for the freedom of our nation, teachers educating kids in need, frontline healthcare workers saving lives, and first responders ensuring our safety.
We look forward to a new year full of new opportunities. To find out more about our community service in the coming months, follow us on Instagram, Facebook, and Twitter.