Veterans and Military Targeted by Imposter Scams
Aug 1, 2018, 13:58 PM by Nuvision Credit Union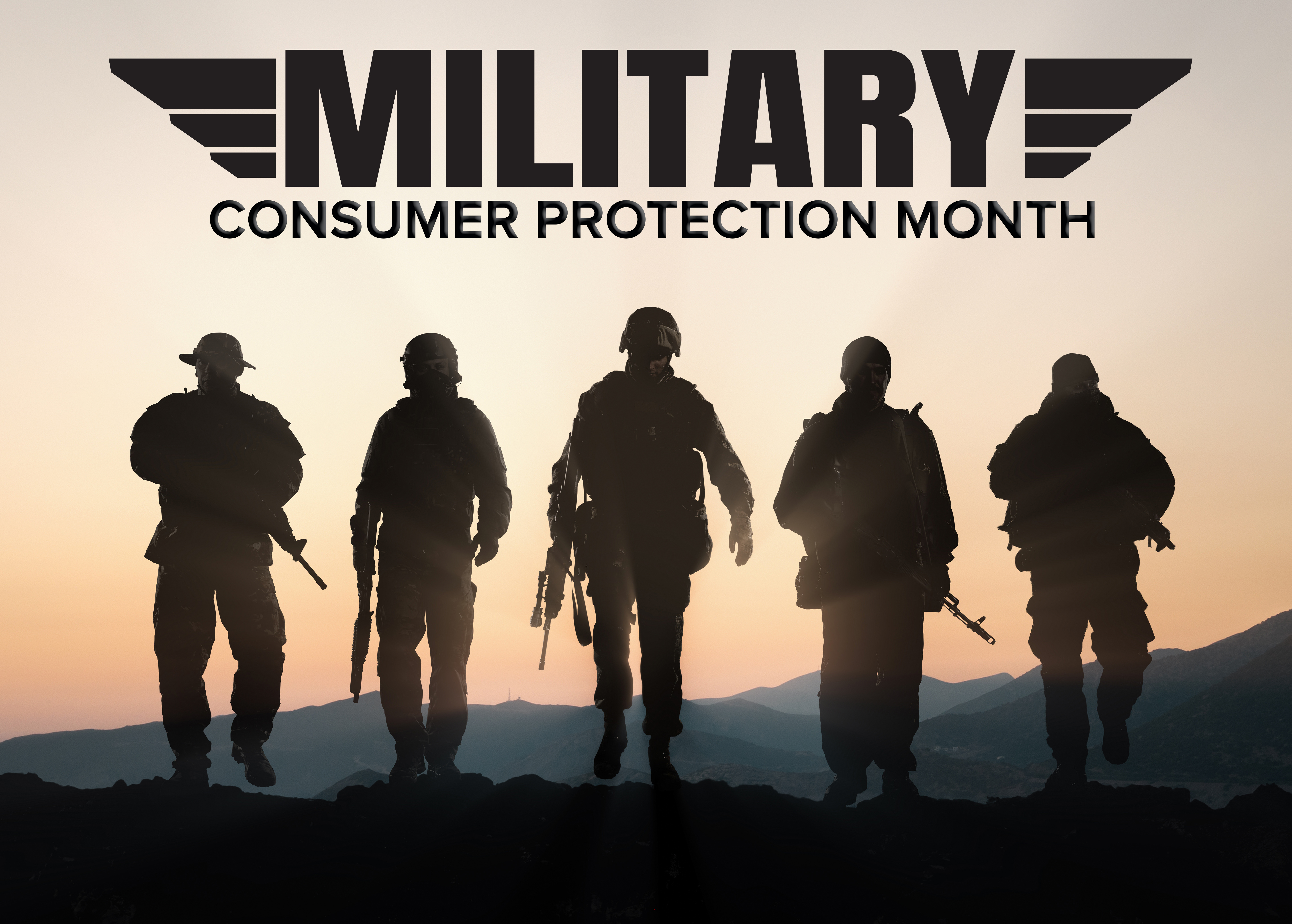 The Federal Trade Commission announced that July is Military Consumer Month. The FTC and its government partners at the federal, state, and local levels have made fighting fraud and scams that target veterans and military a focus throughout the month.
Support of veterans and military is part of Nuvision's heritage. Nuvision was originally founded to serve the Southern California aircraft industry, which was vitally important to the military and, as a result, gained a strong membership of those who served our country.
Today, Nuvision is open to all hard-working people in Southern California, Wyoming, and Alaska, but the credit union has continued to honor its legacy by hosting a free gasoline giveaway and breakfast for veterans and active military the past several Memorial Day and Veterans Day holidays. In addition, Nuvision has made a donation to a local Orange County veterans charitable organization, and recently hosted an Honor Ride motorcycle tour to raise money for veterans' causes.
Scams hit military consumers hard
According to the FTC, military consumers were hit especially hard in 2017 by fraud and scams. Data from the FTC's Annual Summary of Complaints Reported by Consumers show that military consumers lost $26 million to imposter scams, the highest figure in the report. "The median fraud losses reported by members of the military were more than 44 percent higher than the general population, with military consumers reporting a median fraud loss of $619."
In fact, of the top 10 fraud categories to hit military consumers, the nearly 30,000 imposter scams reports were nearly 2½ times as many as all other categories combined:
Telephone and mobile services;
Shop-at-home and catalogue sales;
Prizes, sweepstakes, and lotteries;
foreign money offers and counterfeit check scams;
Internet services;
Business and job opportunities;
travel, vacations, and timeshare plans;
Grants; and
Mortgage foreclosure relief and debt management.
About 15 percent of the more than 50,000 total fraud reports resulted in financial loss to military consumers totaling $60 million.
What is an impostor scam?
An imposter scam is a ruse where someone pretends to be someone you trust to get you to send money or divulge sensitive personal and/or financial information.
The Federal Trade Commission website lists several common imposter scams:
Military Consumer, which is joint initiative of the FTC, Department of Defense, and other federal and state government agencies to empower active duty and retired servicemembers, military families, veterans, and civilians in the military community, also lists recently reported scam alerts, including:
Fraudulent veterans charities
Any fraud that targets a charity is terrible. During Military Consumers Month, the FTC and law enforcement launched an education initiative, "Operation Donate with Honor." The initiative promises to crack down on "fraudulent charities that con consumers by falsely promising their donations will help veterans and service members."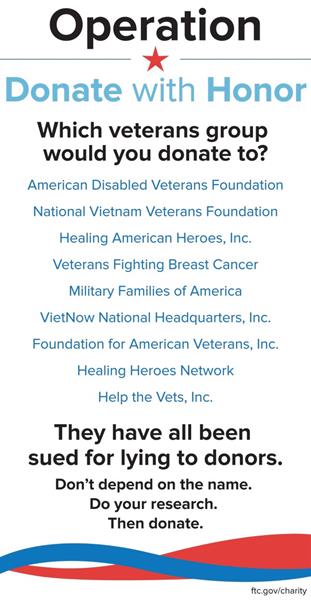 Nuvision will do its part and ensure that it always supports legitimate veterans' charities.
In the FTC announcement, Acting Secretary for the U.S. Department of Veterans Affairs Peter O'Rourke said, "Not only do fraudulent charities steal money from patriotic Americans, they also discourage contributors from donating to real Veterans' charities."
How to donate wisely and avoid scams
Nuvision will continue to support veterans and military through it free gasoline and breakfast events, through charitable donations, and by providing useful information on this blog to fight fraud and reduce the risk of getting scammed. See the infographic below from the FTC that offers tips to donate wisely and avoid scams.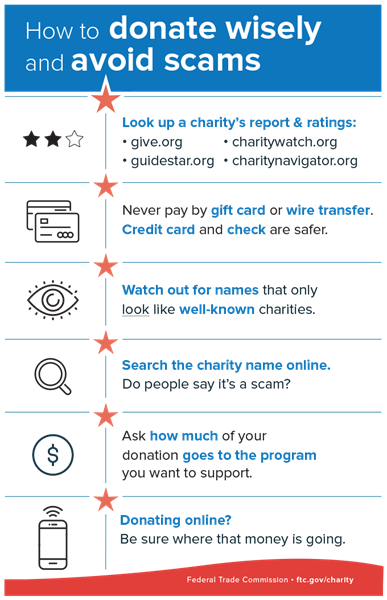 Stay connected
To stay on top of Nuvision alerts and information related to the risks of fraud and identity theft, financial and data protection, and cybersecurity, check our Fraud Protection blog or follow Nuvision on Facebook and Twitter to receive updates when new articles are published.