Meltdown and Spectre put computers and phones at risk
Jan 8, 2018, 14:39 PM by Nuvision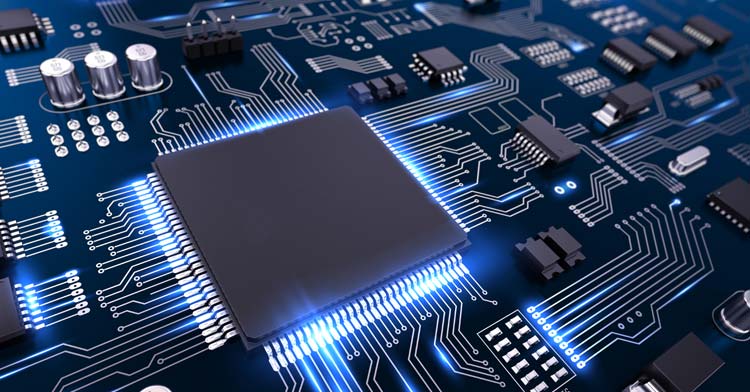 News outlets in the past week reported that most Intel and some ARM chips contain major flaws that make the processors found in your electronic devices vulnerable to hackers.
The flaws, known as "Meltdown" and "Spectre," were found in computer chips that power the Central Processing Unit, or CPU, in up to 90 percent of Windows-based PCs and Apple's Mac computers sold in the past 20 years. The affected chips are also in most smartphones and tablets, which means iPhones, iPads and Android devices are also at risk. According to news reports, the vulnerabilities can allow a cyberthief to steal data from your device memory, including passwords, emails, photos and documents.
Update your Devices
It has been reported that Apple, Microsoft and Google have started to push out updates that provide a patch so that the flaw no longer provides an avenue to a possible attack from hackers and thieves. You can't simply rely on the companies to protect you and your sensitive personal and financial information. Anyone who uses a computer or mobile phone needs to be proactive. Here's what you need to do:
Update your device. Whether your computer or your smartphone, check for software updates. There are too many devices affected by Meltdown and Spectre to list here, but other sites have already compiled update information. If an update isn't immediately available, keep checking over the next few days and weeks.
For individuals, you can visit a site like CNN's tech page or CNET, which published an article that that provides a list of fixes for:

Android phones and devices;
iPhones and iPads;
Windows PCs;
Macs;
Google Chrome web browser;
Other browsers, including Mozilla, Microsoft and Apple;
Google Chromebooks;
Apple TV; and
Apple Watch.

For businesses, find out what your IT department is doing and follow their instructions. Desktop computers are typically always connected to a company network and any updates should be pushed out automatically. At many companies, laptop users, however, need to be mindful that they will need to connect to their company network before their machine's software can be updated.
Remain vigilant
In today's world, you must always remain vigilant. It's an unfortunate reality that cyber criminals are looking for the next opportunity to commit fraud, scams and other forms of electronic theft. The best defense is to be proactive and take common sense steps to protect yourself, your family and your business. Find a source you can trust, like our Fraud Protection blog, and visit it regularly to stay abreast of the latest news that can affect the safety and security of your personal and financial information.
Nuvision is here for the life you build.