Nuvision Launches New Blog to Provide Members with Important Information to Help Protect Against Fraud and Scams
Nov 30, 2017, 14:57 PM by Nuvision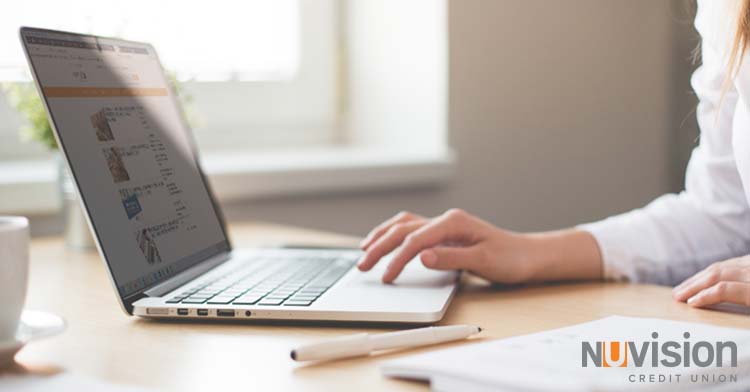 Nuvision will be your trusted resource with relevant, timely and helpful information for best practice guidance to minimize cybersecurity risks and tips to reduce the chances that you'll become the victim of a scam. We plan to provide new content several times a month and will address breaking news related to business and consumer data breaches. Bookmark this site in your web browser and you will find that is worth visiting on a regular basis.
Fraud and Financial Protection
In today's world, taking prudent steps to protect your finances and your identity is essential. But it can also be overwhelming. Our fraud and financial protection information will address timely issues, and offer simple and pragmatic suggestions for our members, their families and their businesses.
Shopping picks up between Thanksgiving and Christmas, especially online, which increases the potential that you could be exposed to attempted fraud. However, knowing the most common types of holiday shopping scams and steps you can take to help protect yourself can make your holiday shopping season much less stressful.
We will also address ongoing risks, such as how to identify common scams like email phishing. Both businesses and individuals can fall prey to clever phishing attacks, but understanding and following a few simple rules can greatly increase your security awareness.
Data breaches over the past few months, such as those at Equifax, Forever 21, and Uber, have seen hackers access private and personal information of more than 200 million people. Unfortunately, the government is equally susceptible. Two years ago, sensitive personal information of more than 20 million federal employees and private citizens was stolen from the U.S. Office of Personnel Management computer systems. When that happens, Nuvision can help by reminding our members of the methods and steps to report security incidents to the Credit Union.
Electronic banking can be one of the safest ways to access your money and your accounts. To help keep your information safe, this blog will provide common sense steps regarding password management and public Wi-Fi access when you manage sensitive financial data through online banking, whether on your desktop computer, on your laptop, or on your phone.
There are other types of threats to your personal information and financial information, including identity theft and mortgage fraud. We'll share information that will help you protect yourself before you become a victim and can help mitigate serious financial damage if you do.
Cold calls and phone scams still are unfortunately all too common. They also can be very sophisticated and convincing, especially scripts that target seniors or those who just received a new mortgage or auto loan. Moreover, a call from someone who claims to represent a government agency, such as the Internal Revenue Service, can be intimidating and cause you to forget all the rules about disclosing sensitive personal or financial information.
Your defense against fraud and scams is only as strong as the weakest link in your chain of defense. Fortunately, online security is stronger than ever, so fraudsters and scammers love to exploit human error, inexperience and unawareness. This blog will help you become the strongest link in your chain by offering some recommendations to reduce the risk of becoming a victim. And if you do fall victim, you should contact Nuvision immediately at 800-444-6327.
Feedback
We hope you find the content here valuable and useful. If you do, we encourage you to share it on social media, and with your family and friends. We also would love your feedback. Is the information helpful? What other topics would you like us to address? Please feel free to contact us to let us know. Nuvision has been helping our hard-working members for more than 80 years, and this blog is one more way we can do our part for the life you build.