Nuvision Heroes: Changing public perception and saving the next generation
Jul 29, 2022, 10:10 AM by Nuvision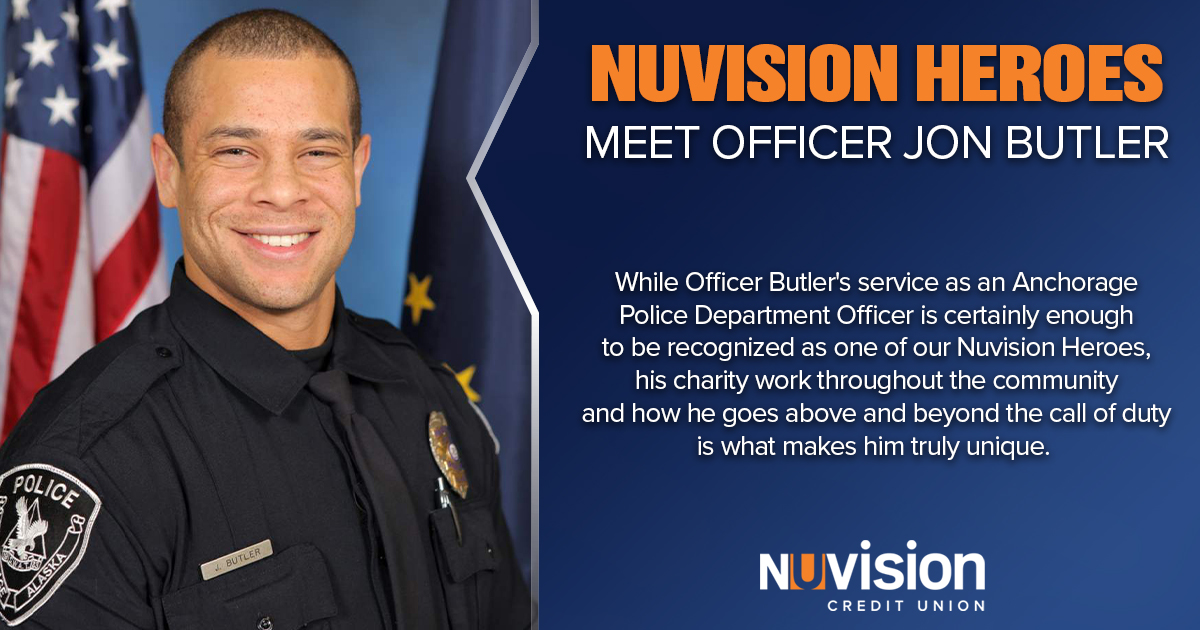 Our partnership with Officer Butler is something we genuinely treasure here at Nuvision. The sheer amount of community outreach he is involved with is beyond amazing, and his compassion for his community is something that continues to inspire us to do more.

While Officers Butler's service as an Anchorage Police Department Officer is certainly enough to be recognized as one of our Nuvision Heroes, his charity work throughout the community and how he goes above and beyond the call of duty is what makes him truly unique.

A Hero is Born…

At age ten, Officer Jon Butler was already positively impacting lives. He tells us that his inspiration for becoming a police officer started in the fifth grade when he saw another kid picking on a girl at school. After telling the bully to stop, he took the brunt of the kids' anger and was punched right in the eye.

He says he knew he was stronger, so he chose not to fight. But he was worried about returning to his classroom; as a fifth-grader, he assumed he would be made fun of for not fighting back. Instead, he found a classroom of kids looking up to him for standing up for what was right and a teacher that explained to him that choosing not to fight was the honorable thing to do.

From that moment, he says he looked for ways to help people who didn't have a voice and started to look around to see what he could do daily to step in and do what's right.

Officer Butler is a shining example of why so many brave men and women decide to dedicate their lives to serving others.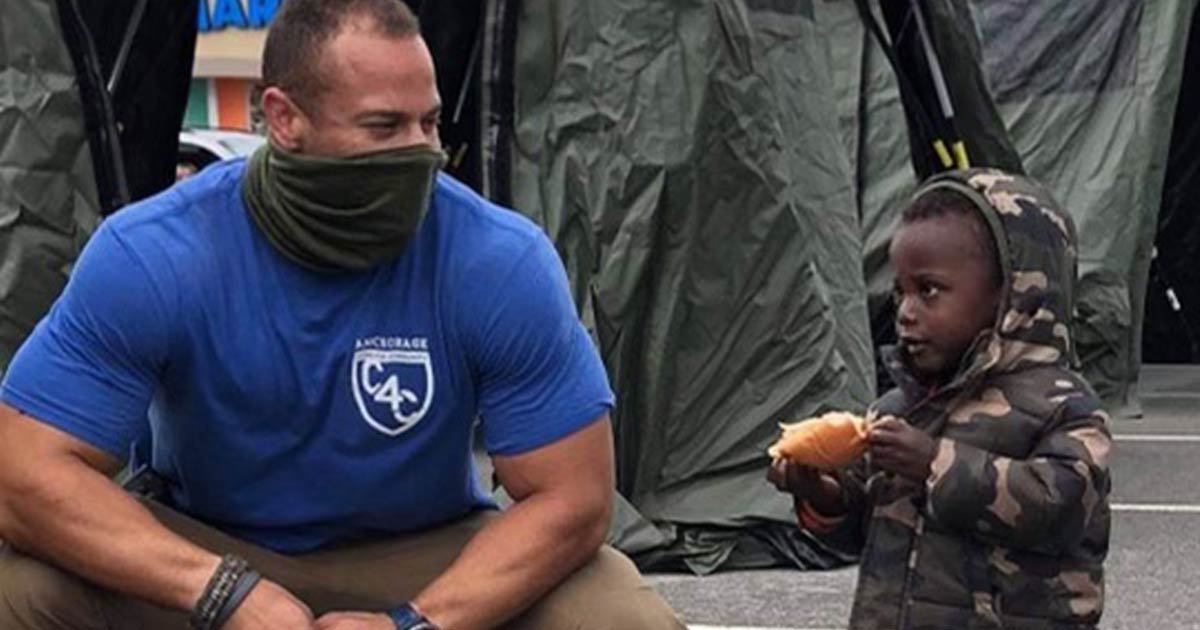 For the last 14 years, 10 of those serving on the SWAT team, Officer Butler has been a police officer with the Anchorage Police Department. Earlier in the week, we caught up with Officer Butler, who was kind enough to share his experiences with us and how he is attempting to change the face of policing while ensuring the communities he serves stay safe.

Changing public perception and impacting the next generation.

It's no secret that police have had a hard time over the last couple of years. Between public perception problems and increased crime, it's become increasingly difficult for officers to do their job effectively. Yet, despite the many issues facing law enforcement, Officer Butler has a mission to improve their relationship with the community, and we believe that what he is doing is nothing short of amazing.

As a member of the Anchorage Cops for Community board, Officer Jon Butler has dedicated himself to helping foster and inspire the community's wellbeing. From their Project Angel Tree and Shop with a Cop & Firefighter program to their upcoming Clothesline Project back-to-school clothing drive, we've been honored to team up with Officer Butler to help him accomplish his mission.

A Hero Never Gives Up

During COVID, several non-profits were forced to cancel events, and many struggled to continue their community outreach projects. In response, Butler and Anchorage Cops for Community started RACKS (Random Acts of Cop Kindness).

During the most challenging parts of COVID, they sent out officers to local gas stations and grocery stores and randomly bought essential items for people waiting in line. Every month for the past two years, they met up and went out and tried to bless people while hopefully changing public perception.

Officer Butler told us that when people see police officers in a store, it can be alarming. If you go into a store and see the police, chances are you are thinking, "oh man, what bad thing just happened" or, "who just got in trouble." The RACK program and Cops for Community are on a mission to ensure cops are more than just the ones who show up when something bad happens.

From showing up at community baseball games and school graduations to helping people in need, these simple acts of kindness are reshaping how the public sees law enforcement officers.

A Community Approach: Invisible Hope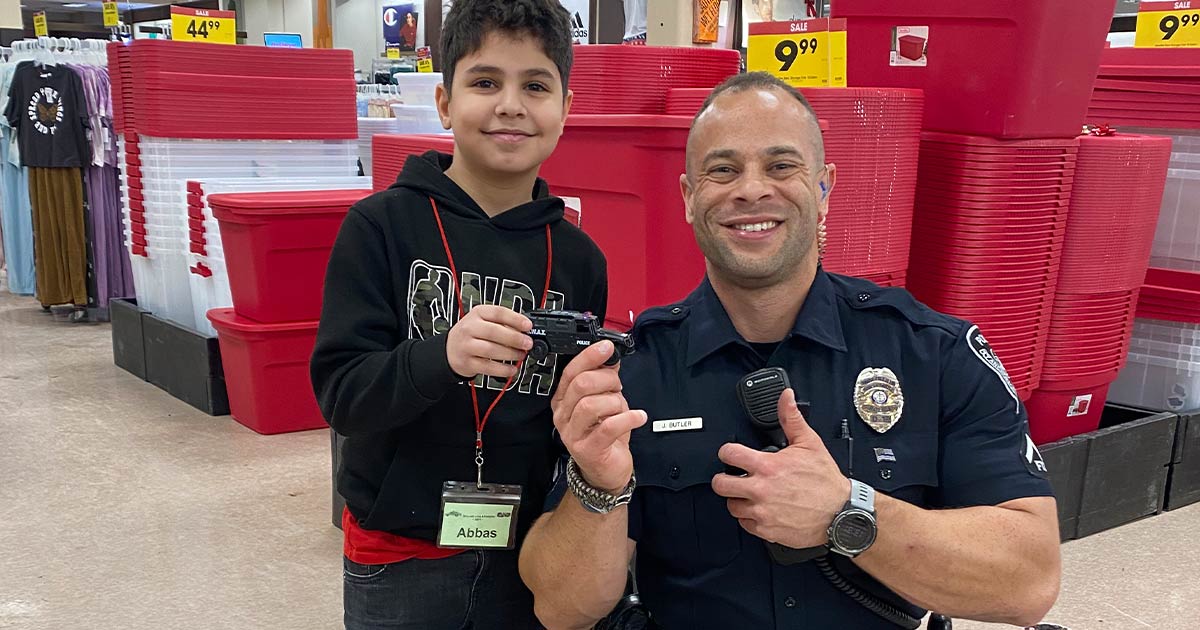 One of the reasons we have teamed up with Officer Butler and Anchorage Cops for Community is their belief that together we can make a difference in people's lives and help stop many of the problems police deal with before the crisis ever happens. He says it creates what he calls invisible hope.

In fact, when we spoke to Officer Butler, he told us, "When you look at crime, it's not a police problem or a police fix; it's a community approach. We have to be able to come together to help our community." So these programs give communities and people who may not have a lot of hope another look at what is possible.

Seeing police and local businesses coming out encourages them and shows them that there are people who care and people who will take time out of their day to "lavish love on them."
We thank you and look forward to partnering with you every chance we get!

We are incredibly proud to partner with someone who gives so much of his time, energy, and heart. Congratulations, Officer Butler! Keep up the great work.