Housing Market Update: Housing prices are set to fall on diminished demand.
Jul 27, 2022, 10:20 AM by Nuvision Credit Union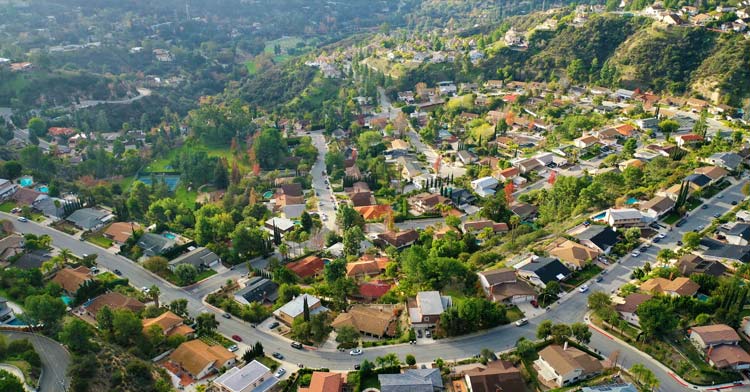 The following article includes views from Reports on Housing by Steven Thomas and other economic experts. It is not a reflection of the opinions, views, or predictions of Nuvision and its representatives.
According to Steven Thomas, the housing market has significantly downshifted compared to 2021, and the number of price reductions is rapidly growing.
In Orange County, the housing market has transitioned from an Expected Market Time of 19 days in March to 72 days today. Active listing inventory continues to grow, but year-over-year demand is down a whopping 40%. On top of economic uncertainty, rising mortgage rates have caused home affordability to take a big hit, causing many buyers to back off.
U.S. new home sales dropped to a two-year low in June
Nationally, we see similar numbers. According to Reuters, the sale of new U.S. single-family homes fell to its lowest level in just over two years in June.
New home sales dropped 8.1% to a seasonally adjusted annual rate of 590,000 units last month, the lowest level since April 2020, the Commerce Department said on Tuesday. In addition, sales of previously owned homes fell for a fifth straight month in June.
Ian Shepherdson, a chief economist at Pantheon Macroeconomics, told the New York Post that single-family home listings have surged by 40% in the last four months even as unit sales plummet. He said that given the current economic climate, he believes U.S. home prices are likely "about 15 to 20% overvalued" compared to incomes.
Higher prices are taking a toll
According to Bloomberg News, with inflation at a four-decade high, many experts believe the Federal Reserve will continue raising rates as they attempt to get inflation under control. In addition, a Bloomberg survey of economists this month put the probability of a downturn over the next 12 months at 47.5%, up from 30% in June.
With inflation at its highest rate since 1981, people are starting to feel the effects and are unfortunately putting less money aside for emergencies or their long-term financial goals. But for those with cash on hand, rising rates can also mean a way to lessen inflation's effect on your financial future.
As we mentioned earlier in the month, the Fed's response to inflation has created an opportunity for some savers. When it comes to looking for the best time to open a Money Market account or a High-Yield Savings account, experts say that the current environment could be a big win for savers as interest rates rise.
For potential homebuyers who are looking to take advantage of falling prices, a money market account or short-term certificate account could also be a way to help combat rising costs by placing your down payment in one of these accounts.