Nuvision Heroes: A Man who exemplifies service and mentorship.
Jun 30, 2022, 08:35 AM by Nuvision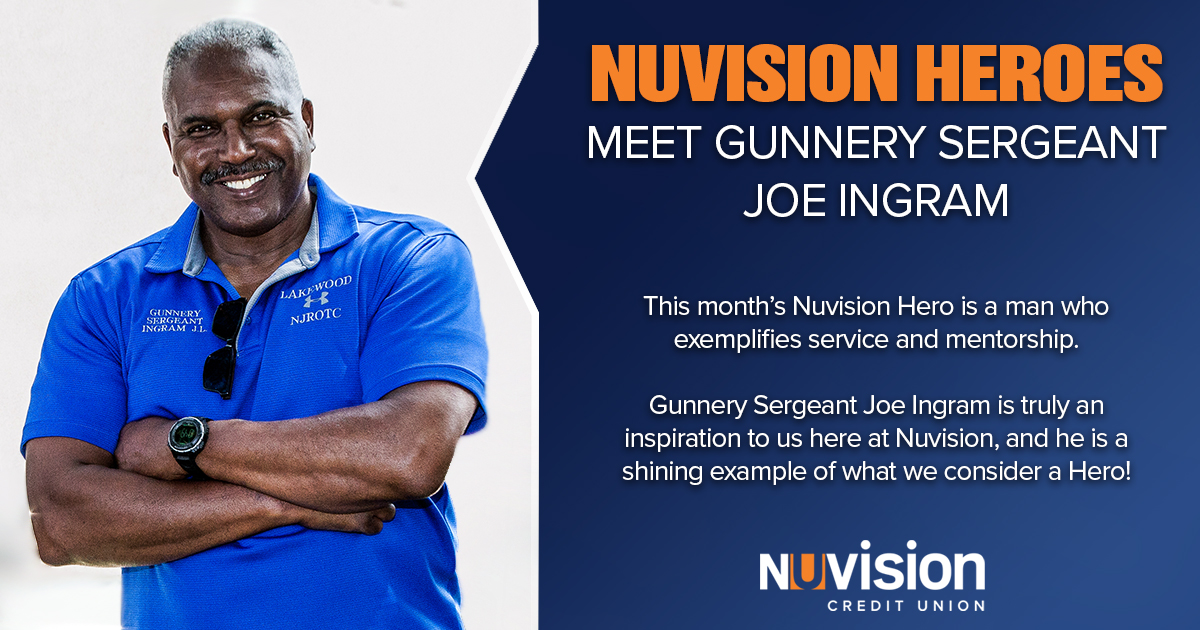 This month's Nuvision Hero is a man who exemplifies service and mentorship. He is someone who is always there to help, especially if it means helping the next generation succeed.
Gunnery Sergeant Joe Ingram joined the Marine Corps in 1978; he served his country for 21 years as a heavy equipment mechanic, a Drill Instructor for six years, a Drill Master, and a Diesel Mechanic training officer.
While serving in the Marines, he recognized that he had a passion for training others. As a Drill Instructor, he was able to help the next generation of recruits become better people, better Marines.
Teaching and mentoring others became a huge part of who he was, so much so that he was made Drill Master for Drill Instructor School, helping guide Drill Instructor students who would go on to lead and mentor countless future Marines.
When Gunnery Sergeant Ingram retired from the Marine Corps, he took what he learned and started using that to help the next generation of kids find their way.
A passion for helping kids.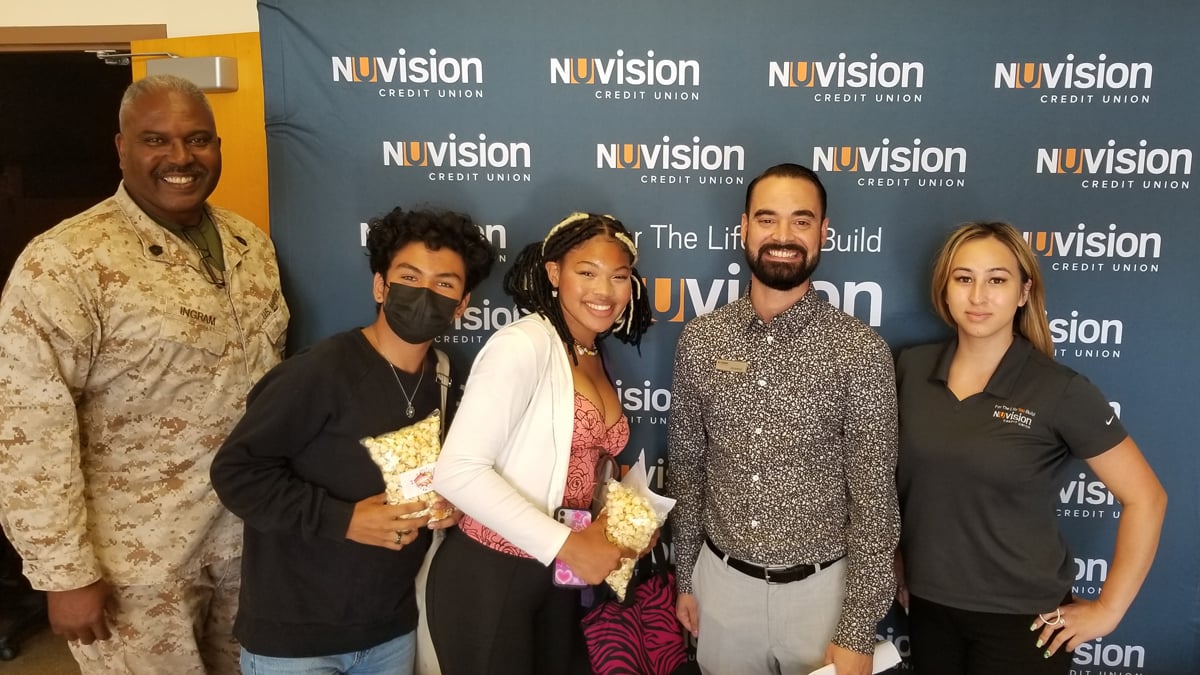 Ingram grew up poor in a family with twelve children, so he understands hardship and the growing need for strong mentors. His upbringing inspired him to work with kids who grew up in similar situations and help provide them with a way out.
"Having someone to look up to is a really big thing. Having someone who believes in you," said Ingram. "I wanted to give something back because I knew I had a lot to offer to a kid that didn't have a lot and didn't have a good direction in life."
Community service is the name of the game. It's all about citizenship, and it starts in your neighborhood.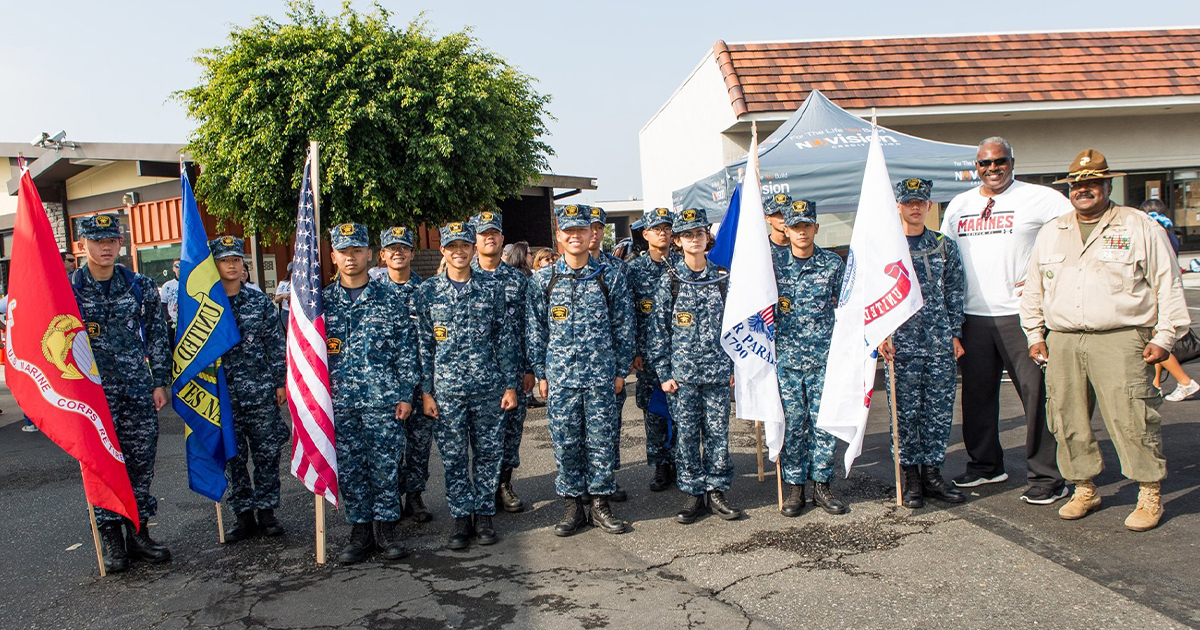 Since retiring in 2000, Ingram has been working with high school students as an NJROTC (Naval Junior Reserve Officer Training Corps) Naval Science Instructor at Lakewood High School.
"I want to see these kids do something." He teaches his students that community service and citizenship are crucial for their success and for helping their communities. The hard work he instills in his students has helped many of them go on to receive ROTC scholarships and start successful careers.
Here at Nuvision, one of the things we really love about Gunnery Sergeant Ingram is he leads by example. From helping us at our military gas giveaway events to helping us introduce financial literacy to students, Ingram is never one to shy away from jumping in and getting his hands dirty.
"It's a good feeling coming to work every day knowing that I am making a difference."
Financially Preparing Students for a Life of Success.
Earlier in the year, Sergeant Ingram helped us introduce the Nuvision Essay Challenge and Financial Literacy curriculum to his students at Lakewood High School. He told us, "you would be surprised how many kids don't even know what a checking account is."
His leadership helped us introduce these important financial topics and helped us teach high school students the importance of things like savings, budgeting, and managing their money.
"It's a good feeling coming to work every day knowing that I am making a difference," said Ingram.
And what a difference one man can make. Gunnery Sergeant Joe Ingram is truly an inspiration to us here at Nuvision, and he is a shining example of what we consider a Nuvision Hero!