Nuvision introduces High school students to financial literacy with engaging speakers, a live DJ, and prizes
Mar 30, 2022, 10:55 AM by Nuvision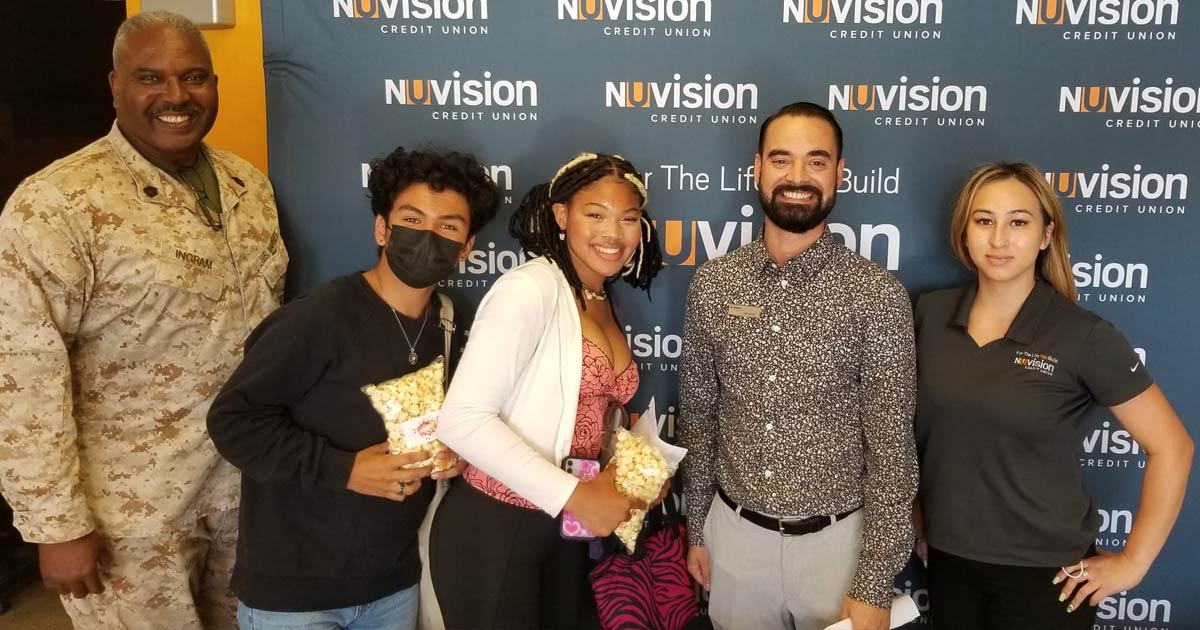 Lakewood High School students and JROTC cadets joined our "Let's Talk Finance: Financial Literacy for Teens" event on March 16th. It was an exciting day filled with prizes, free snacks, a live DJ, and unforgettable learning experiences. Our special guest, Comedic Financial Speaker Colin Ryan, delivered a memorable talk using humor and storytelling to teach students the importance of money management.
Students also learned the answers to questions like:
What is a credit score?
What is debt?
What is interest?
How long will a late payment remain on your credit history even if you have paid it off?
Traditional forms of financial education aren't working. That's why Nuvision is stepping in.
Money management is rarely talked about in schools. When it is, it doesn't resonate with the average teenager. Students leave bored and with questions, not knowing how to practically apply what they learned to daily life.
Events like the one we hosted at Lakewood High are designed to break through these barriers. Our goal is to generate excitement about finances, introducing speakers who connect financial concepts with young adults' daily lives and demonstrate how money management skills will benefit them in the future.
Helping the next generation build their lives is one of our top priorities.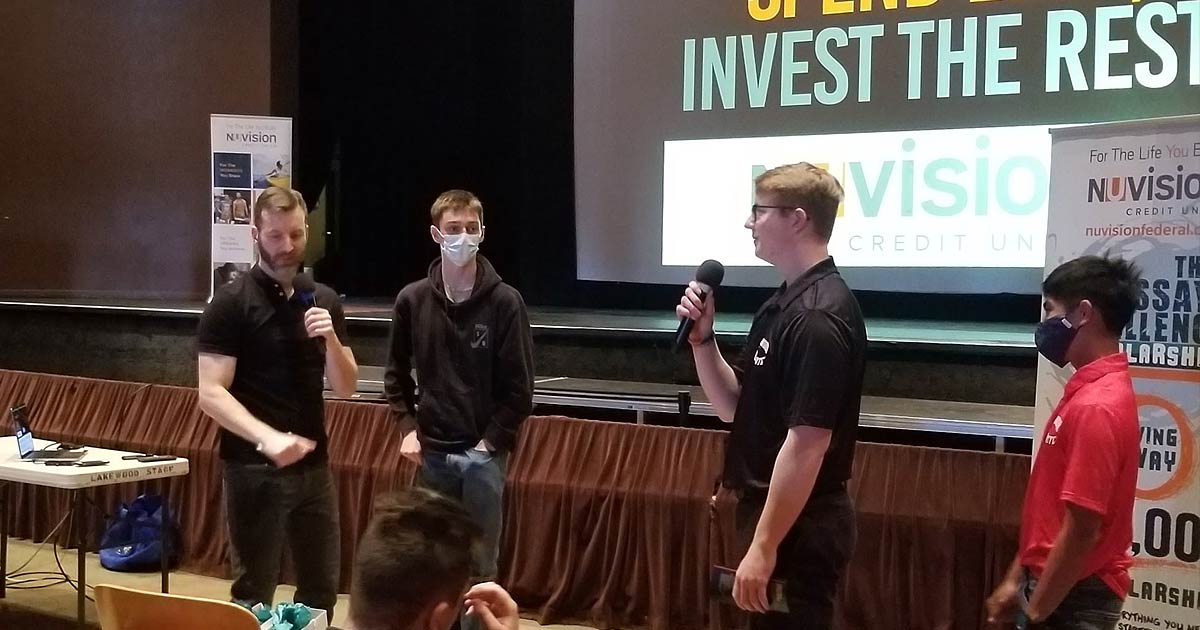 That's also why we love partnering with youth cadet programs, like the one at Lakewood High. Students in these programs are some of the most motivated and driven we've met. They're taught daily to understand the importance of teamwork, discipline, character, hard work, and service. These young people often come to help at our events, so it's wonderful to have an opportunity to give back.
Lakewood students and others from the states we serve will have a chance to earn $5,000 in our upcoming Essay Challenge.
At the event, we introduced Lakewood High students to our Essay Challenge Scholarship Contest. It's a great way for them to immediately put their new knowledge into practice. To enter, students must write an essay on this question: What does financial success mean to you? After spending an afternoon learning about financial literacy, Lakewood High students should be prepared for the task.
Applications for our Essay Challenge are open through April 22nd for high school seniors in AK, AZ, CA, WA, and WY. More information can be found at our Essay Challenge website here. To view the full application form and essay prompt, click here. Nuvision membership is not required to enter.