Nuvision Heroes: The Former Miss Alaska USA who uses her voice to unite the community and raise awareness for diverse Alaskan cultures
Aug 31, 2021, 09:05 AM by Nuvision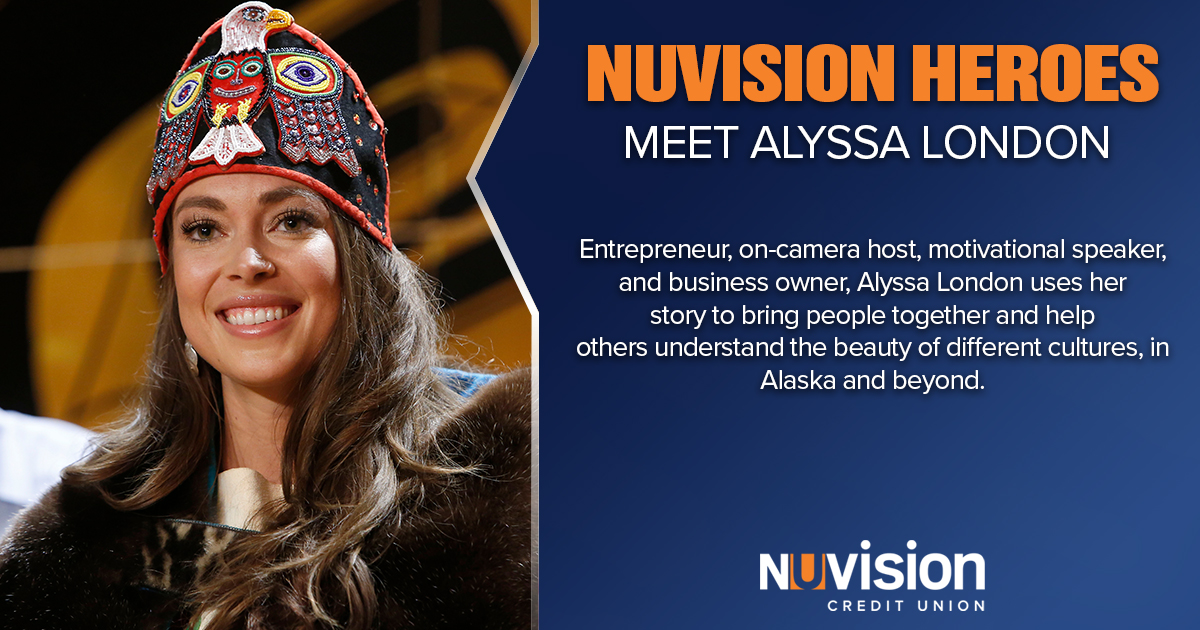 Entrepreneur, on-camera host, motivational speaker, and business owner, Alyssa London uses her story to bring people together and help others understand the beauty of different cultures, in Alaska and beyond.
Growing up as a Tlingit tribal member in a majority white suburban city, Alyssa struggled to feel confident in her Indigenous identity. But moving to Alaska and experiencing the rich community and connection to her culture changed everything. She's since become an ambassador for her community, inspiring confidence in hundreds who have heard her speak.
Nuvision shares Alyssa's passion for building relationships in the community. Our member celebrations are one way we do this, and we were honored to have Alyssa as a speaker at our August member celebration in Alaska. We were so compelled by the story she shared that we wanted to share it with all of our members. This, along with her position as a prominent member of the Alaska community and passion for her culture, made Alyssa a clear choice for this month's Nuvision Hero.
Inspiring confidence in everyone she meets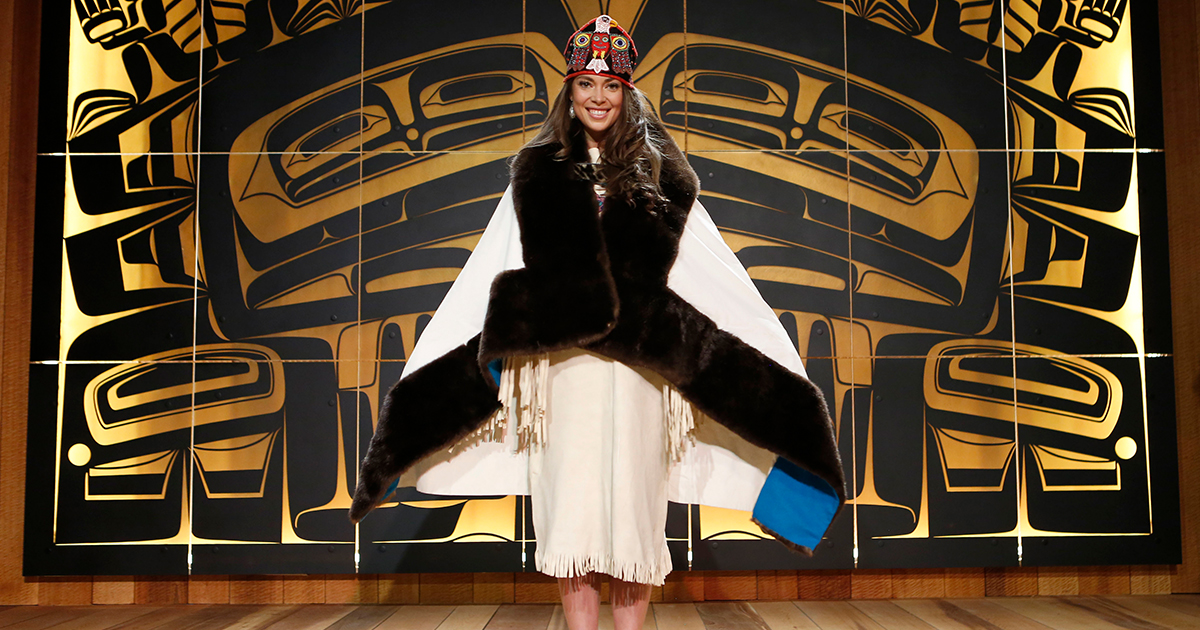 Crowned Miss Alaska USA in 2017, Alyssa became the first Tlingit to hold this esteemed title. She made waves at the 2017 Miss USA pageant after donning a gown that emulated a Tlingit robe displaying her clan crest. Following the win, the title opened new doors for Alyssa to share her Tlingit culture.
"[As Miss Alaska USA] I got to be the cultural ambassador for my community and visit so many other communities. I felt like I lifted up Indian country and Alaska, and I got to do something that felt meaningful and measurable on a big scale," Alyssa said.
While Alyssa says Miss Alaska USA 2017 has been the highlight of her professional career, she continues to have other big opportunities to share her story. Today, she hosts a television series called Culture Story. As the creator and producer, she highlights the history of tribal nations, tribal communities, and tribal community members--like the Navajo Nation, Crow Nation, Chumash, Tongva, Tigua, Maya, Hopi, etc--showcasing where they are today.
"[Culture Story] shows Natives as everyday people," said Alyssa. "People of all backgrounds need to feel validated in their identity. Culture Story is a discussion about contemporary Alaska Native culture today and a subset of humanity. Hopefully that bridges greater understanding of our community and helps the community feel proud of who they are."
Bringing dreams to life through hard work and creativity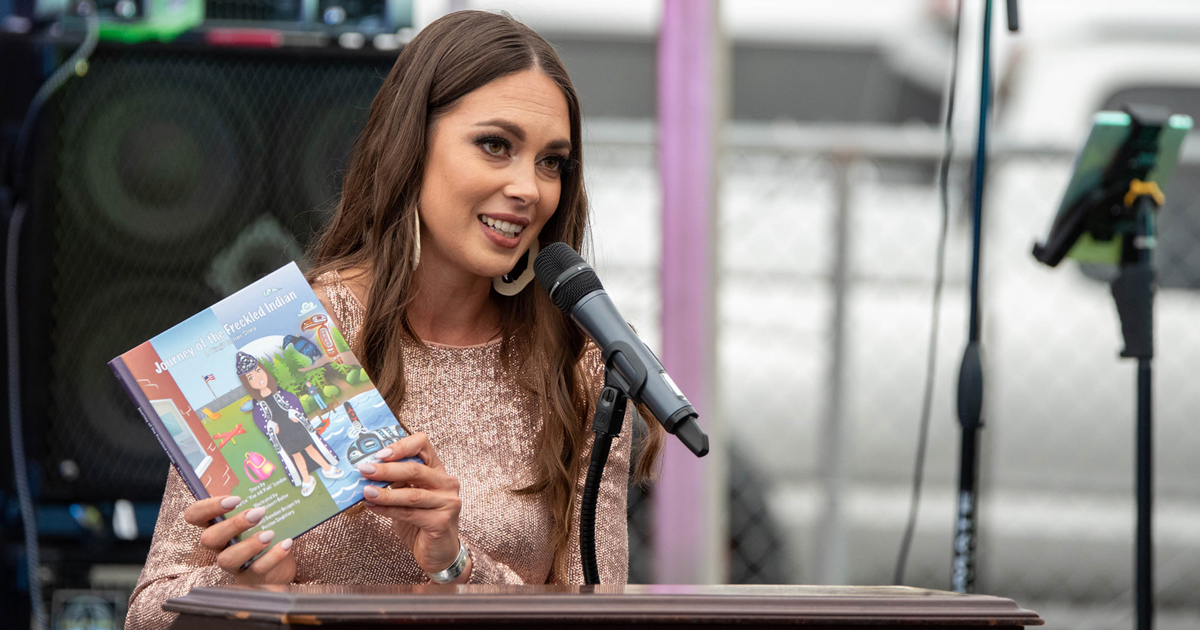 Alyssa is more than 2017's Miss Alaska USA. She's also an entrepreneur with a relentless drive to bring her ideas into the real world where they can benefit others.
"Being an entrepreneur is believing wholeheartedly in a vision of something that doesn't exist yet and having the fortitude and strength to push through self-doubt and to communicate [your vision] clearly enough to others that they believe in it as well. It's a daily process of strength and fortitude of your mind, body and soul," said Alyssa.
One project Alyssa launched was her children's book series, Journey of the Freckled Indian, which shares a message of belief and pride in both oneself and one's culture. The book aims to help children take pride in who they are and where they come from. It follows the "Freckled Indian," a young girl who grows up in both suburban Western America and Native American culture, mirroring Alyssa's own journey of understanding her heritage and becoming more confident in who she is.
Her persistence in the pursuit of bringing her creative visions to life is enough to ignite a spark of excitement in others.
"I diligently pursue my dreams and I've been told, in doing so, that is inspiring. We all experience self-doubt and I do too, but I push through it and try anyway," said Alyssa.
Pursuing success out of a passionate heart
Alyssa wholeheartedly believes in her vision, her dreams, and the work that she does. She attributes her successes to her persistence and understands that creating something meaningful takes time.
"My work is in service to other people and that is lifting up our culture. It helps people with self-confidence and belonging," said Alyssa.
Alyssa's endeavors inspire us to work equally as hard to innovate and serve members like you in the most convenient way possible. Her desire to see the community come together is also one we share and actively work towards.
Our community is stronger because of the work Alyssa is doing to celebrate and honor her Tlingit heritage and Alaska Native culture. Thank you, Alyssa, for your service and commitment to the Alaska community!