Inside the mindset of a hero: Do you know a first responder with an incredible story?
Aug 17, 2020, 10:51 AM by Nuvision Credit Union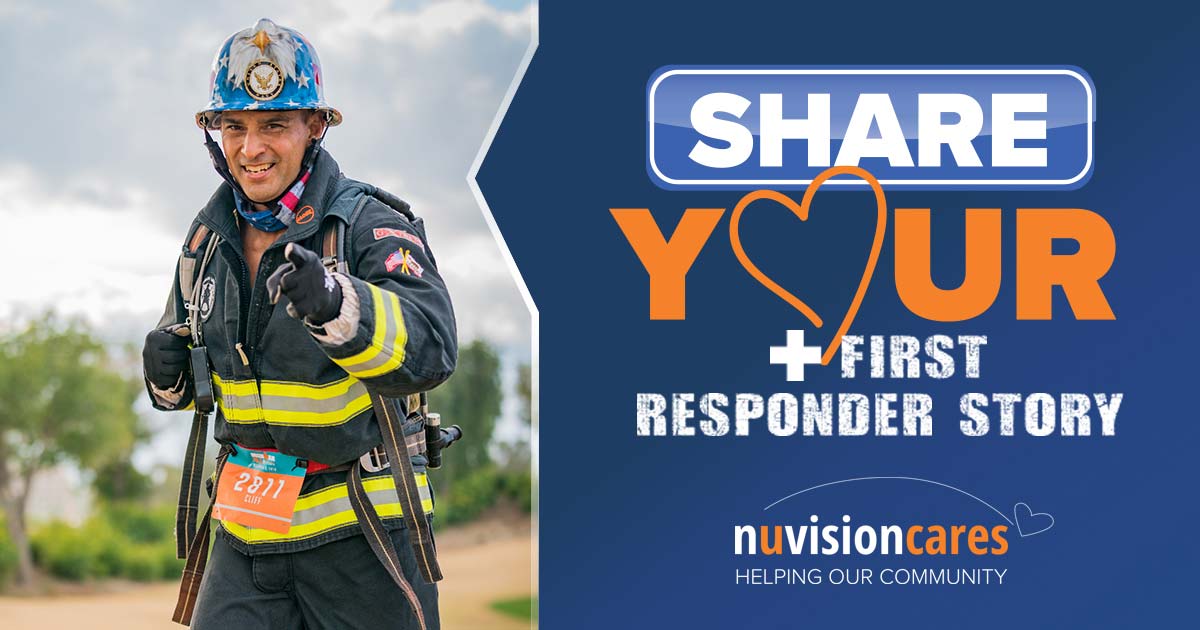 A uniform doesn't make a hero, but Cliff Walker wears his firefighter gear proudly, as a symbol of the character and courage first responders must possess. As part of our mission this month to honor the first responders who serve our communities, we had the opportunity to talk with Walker and hear his amazing story.
At the age of 53, Walker shows no sign of slowing down, and his participation in fitness challenges to raise money for charity has made him a local hero. Decked out in full fireman gear and an oxygen tank, equipment that weighs an incredible 70 lbs, Walker recently ran a marathon in an attempt to break the Guinness World Record. This wasn't his first time completing such a strenuous challenge. In 2017, Walker ran one marathon a month in full gear to raise money for fellow firefighter's son, who was four years old and battling stage four brain cancer.
Pushing the limits of greatness: Inside the mindset of a hero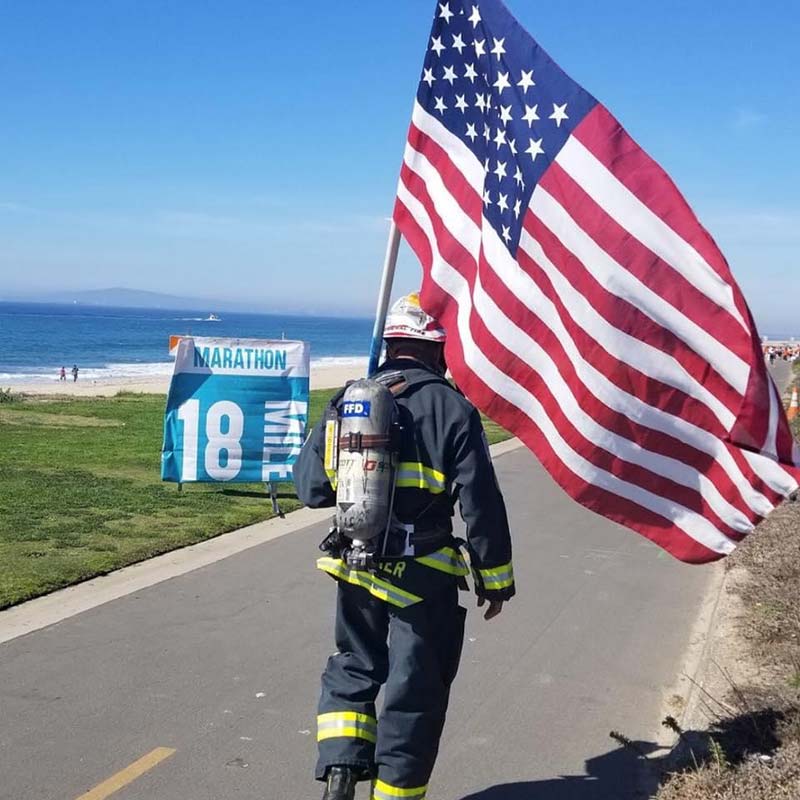 As a former Navy veteran and who currently serves at the Seal Beach Federal fire department, Walker is no stranger to tackling tough situations. Along with his goal of raising money for charity, he also runs to promote firefighter fitness, health, and wellness, noting that cardiac arrest is the leading cause of line-of-duty deaths among firefighters. With such physical stresses, firefighters need to be especially fit to face the demands of the job.
"I'm honored to be selected as a first responder story to share," said Walker. "I like to do difficult things and push the limits in fitness and in work to show people no matter how bad it gets; you can push through it."
As a thank you for Cliff's service, and for sharing his story with us we awarded him $500. Walker choose to donate the entire $500 to charity. He is also planning on making an announcement soon about his next mission to raise money for those in need: running the state of California.
Do you know a first responder with an incredible story? Submit one today!
For Cliff Walker, being a firefighter is more than a job—it's a lifestyle. We're looking for other first responders who go beyond the call of duty, actively contributing to their communities and showing strength, perseverance, and a passion for what they do.
If you know a firefighter, EMT, paramedic, police officer, sheriff, state trooper, or frontline hospital worker who fits this description, we would love to hear their story! By sharing with us, you'll be eligible to win up to $250 for the nominee, as well as another $250 for the first responder charity of their choice. Their story could also be featured online through our social media outlets and in the local media.
Submissions will be accepted through September 4th, 2020, and are open to all residents within Southern California, Cheyenne, WY, and Alaska. Stories can be emailed to [email protected] for Southern California submissions, to [email protected] for Cheyenne, WY submissions, or to [email protected] for Alaska submissions.
Sharing these stories is one simple way we can honor heroes who have shown extraordinary courage through their service and inspire future generations to live for something greater than themselves. To find out more about how to participate, please visit our website here.