7 Ways to Monitor Your Accounts and Reduce the Risk of Fraud
Jan 23, 2018, 15:21 PM by Nuvision Credit Union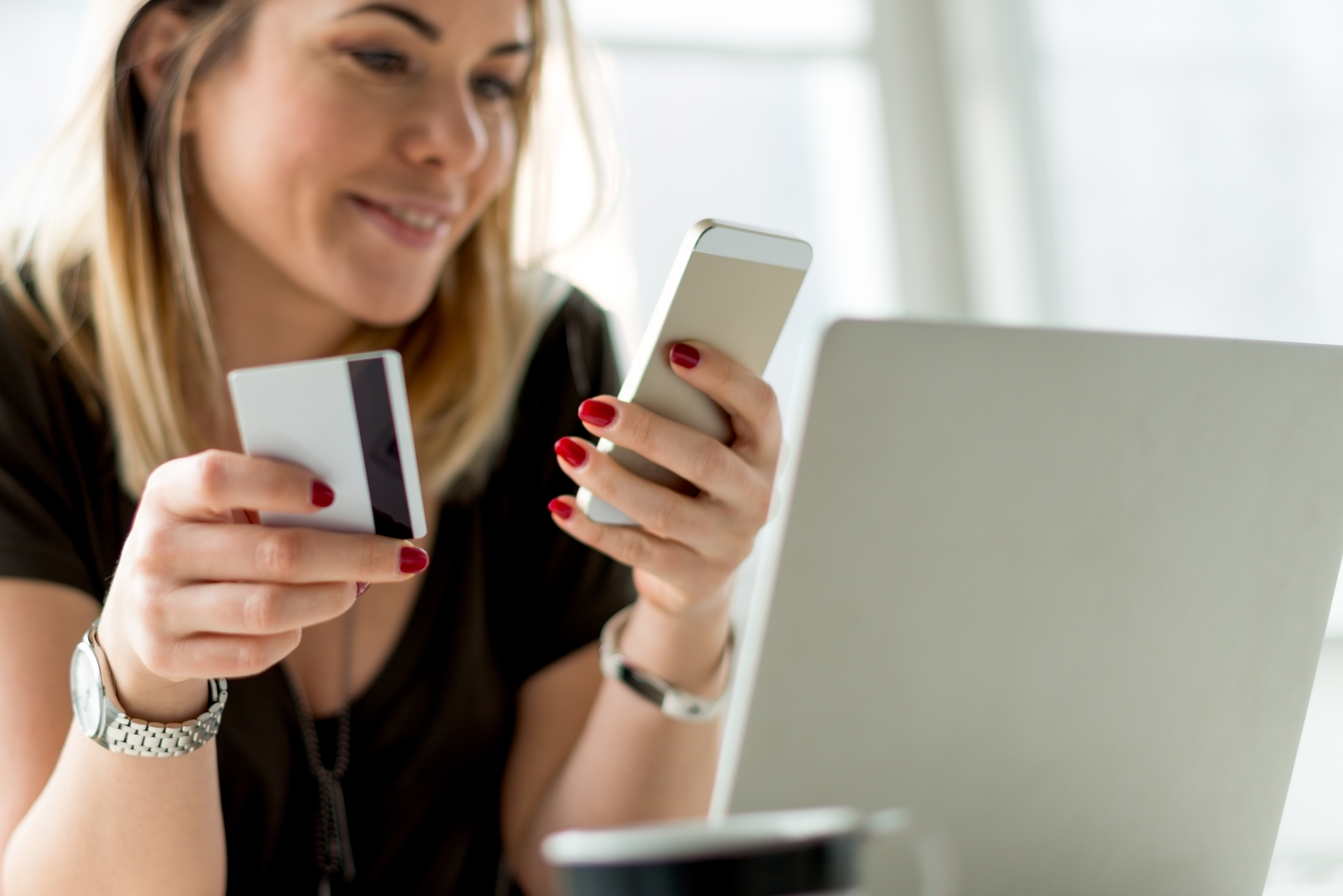 Cybercrime and fraud are among the fastest growing threats to the security of your financial and personal information. A 2016 report by Cybersecurity Ventures estimates that "annual cybercrime costs will grow from $3 trillion in 2015 to $6 trillion annually by 2021."
Once you become a victim, you could potentially lose money and so much more. Contacting your bank or credit union, credit card company or credit reporting agency, or even restoring a hacked computer can cost you in terms of lost time and productivity. You may need to take time off from work and use valuable sick or vacation pay. For businesses, a hacker can cause issues with your clients or customers and damage your reputation.
Monitor and Take Control of Your Accounts

Fortunately, there are a number of steps you can take to help reduce the risk that you'll become a victim of a scam.

1. Set up text and/or email alerts for your bank accounts.
Most people who use Online Banking know that you can access your account securely anytime, check balances, or pay bills. Accompanying mobile e-banking apps make it possible to make mobile deposits, as well. But many online and mobile users don't take advantage text and email account alerts.
You can set alerts to notify you when an account receives a deposit, when a transaction is made, if you use your debit card, or when your balance reaches a certain threshold. Doing so gives you an early opportunity to spot potential or actual fraudulent use of your account.
2. Set up text and/or email alert for a weekly balance update.
Most people use their checking account on a regular basis, but some savings accounts don't receive activity as often. If you happen to go a week without a withdrawal or deposit, you can still receive a weekly balance update that make you aware of any changes from the previous week.
Having an extra credit card for emergency use also isn't unusual. Setting up a weekly credit card balance alert will help you see if the card has been used without your knowledge.
3. Set up text and/or email alerts for credit card transactions.
Like banking account alerts, you should set credit card alerts for charges that reach a dollar threshold that you determine. In addition, you can receive alerts for cash withdrawals using a credit card, or if your balance is within a certain amount of your limit.

4. Download a mobile banking app.
Nuvision offers a mobile banking app that can be used to access online banking accounts. Even if you don't use it much, you can easily shut off your cards via the app if you happen to misplace your wallet. Once you find you wallet, you can make your card or account available for use again.

5. Contact your bank or credit union if you plan to travel.
If you plan to travel for business or go on vacation, you should set a travel alert. At Nuvision, you should contact us by calling 800-444-6327.

You should be prepared to let us know the specific dates of your travel and the states or countries you plan to visit. Nuvision has a sophisticated process to monitor typical credit card or banking account usage patterns to help detect possible fraudulent activity. Reporting travel plans in advance of your departure will help your financial institution prepare for spending amounts and locations that aren't typical, which could save you from having your card or account locked.

It is possible you might still receive a phone call after spending is detected out of state or abroad to confirm that your card hasn't been lost or stolen.

If you're nervous about confirming personal information or financial activity, you can hang up and call the number on the back of your credit card or call Nuvision directly at 800-444-6327. You will hear the automated prompts of our phone system. If you're given a number to call back and a someone answers immediately, or it sounds like a cell phone, that's a red flag. There's a good chance the number isn't legitimate.

6. Don't email; use secure online banking instead.
Don't contact your financial institution via email. There is no way for the recipient to confirm who sent the email, so the bank or credit union will not be able to respond and certainly shouldn't provide any personal or financial information via email.

With Nuvision Online Banking, for example, there is a secure email option that you can use. You must first sign in with your login and password credentials. In addition, there's a live chat option during business hours.

7. Use secure and encrypted websites
If you plan to go online to open an account or apply for a loan, such auto, home mortgage or personal, make sure the URL at the top of your web browser includes an "s" in the https://.





What to do if you Become a Victim
Even if you carefully monitor your accounts, watch your balances, notify your financial institution when you travel, you still may find that you become a victim. Anyone can unwittingly succumb to fraud or a scam.

If so, don't panic. Sometimes a merchant makes a mistake. If you are watching your accounts and balances, you can report it quickly and the charges can be reversed with no harm done. If it's not a mistake and your card or account has become compromised, you need to file a fraud claim in a timely fashion. You have 60 days from the date of the fraudulent activity to report it.

Prevention is Best
As the saying goes, an ounce of prevention is worth a pound of cure. It's easier to follow the recommendations above than to deal with the result of fraud or identity theft. Of course, following every recommendation is no guarantee that you still won't become a victim, but it sure will make the chances much less likely.

Like an unlocked home, hackers and cyber criminals prefer unmonitored accounts. Do yourself a favor and treat your personal and financial information and accounts like you would your house, and send a signal to thieves that they should go somewhere else.