Hey Mr. Bill… Mr. Bill…
Feb 27, 2023, 21:43 PM by Nuvision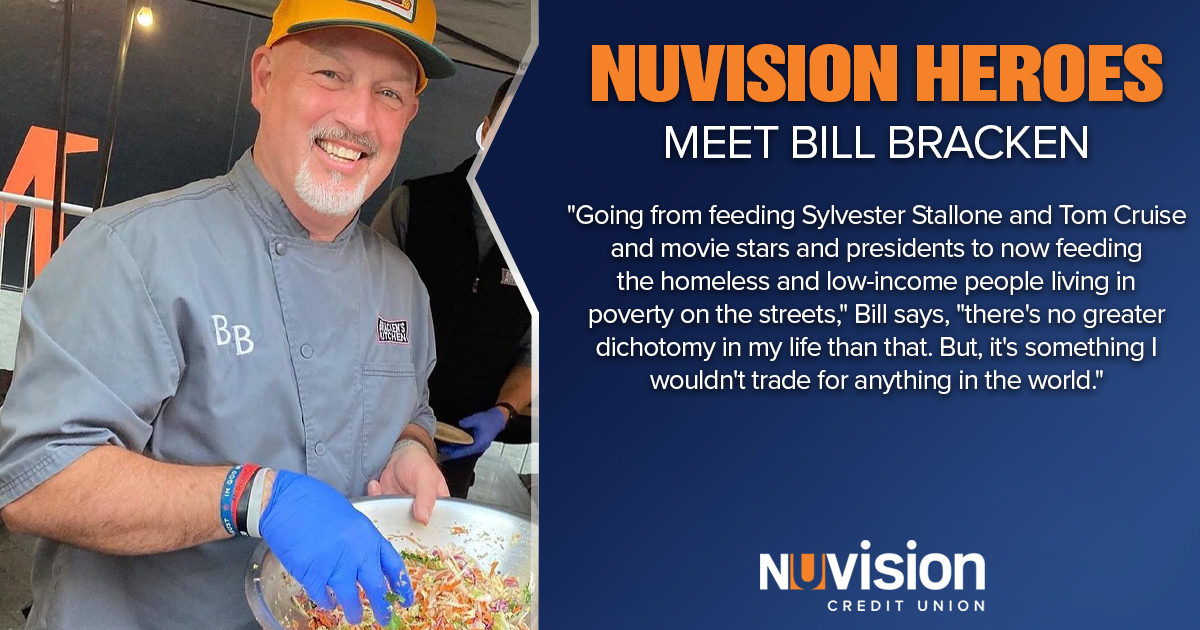 These words can be heard ringing out throughout the streets of Orange County. They are cry out for help, words yelled out by those who are often overlooked, those who have fallen on hard times and are looking for someone who can not only help, but someone who will treat them as fellow human beings.
The person they are calling out for is Bill Bracken of Bracken's Kitchen.
From Chef for the Top 2% to feeding the bottom 10%
At the age of 12, Bill Bracken knew he wanted to be a chef, but growing up in a small rural town in Kansas, that dream seemed a little out of reach. Growing up in Kansas in the 70s, Bill says there were few chefs to look up to or learn from. But despite growing up in an area where not many people dreamed of being a chef, Bill eventually made his way to the Culinary Institute of America and then spent over 25 years in what he calls "feeding the top 2%".
From big-name Hollywood celebrities to political giants and even presidents, Bill created culinary masterpieces for some of the most well-recognized names in the world. But, in 2008, Bill started feeling a calling and says he had a great feeling inside that his journey lay elsewhere.
"I worked in Newport Beach in a luxury hotel in 2008 when the economy crashed. It was then that my journey shifted."… "I was working for a very wealthy individual and a big fancy hotel in Newport Beach, and I watched a lot of really good people lose their jobs at a time when there were just no jobs out there. That's when I first felt that I was being called to do something different."
At the time, Bill had a family to feed, so he continued to work as he contemplated what his faith was calling him to do. Three years later, Bill lost his dream job as a five-star chef but said he felt God was doing for him what he couldn't do for himself. He took it as a sign that he was meant to help others in their time of need.
In 2013 he started Bracken's Kitchen. As he comes up on his tenth anniversary, he tells us that the last ten years have been "the most rewarding years of my life."
"The best way to find yourself is to lose yourself in the service of others." ― Mahatma Gandhi
Bill says he takes these words from Mahatma Gandhi to heart, "Bracken's Kitchen has done more for me than anyone we've ever helped."
"Going from feeding Sylvester Stallone and Tom Cruise and movie stars and presidents to now feeding the homeless and low-income people living in poverty on the streets," Bill says, "there's no greater dichotomy in my life than that. But, it's something I wouldn't trade for anything in the world."
We recently teamed up with Bill and his non-profit to help him and his mission.
When we started Nuvision Heroes, we wanted to highlight people who are making a difference in our community. But beyond raising awareness, we hoped that Nuvision Heroes would challenge our members and people in the communities we serve to follow their own hearts and figure out how they can make a difference in the lives of the people around them.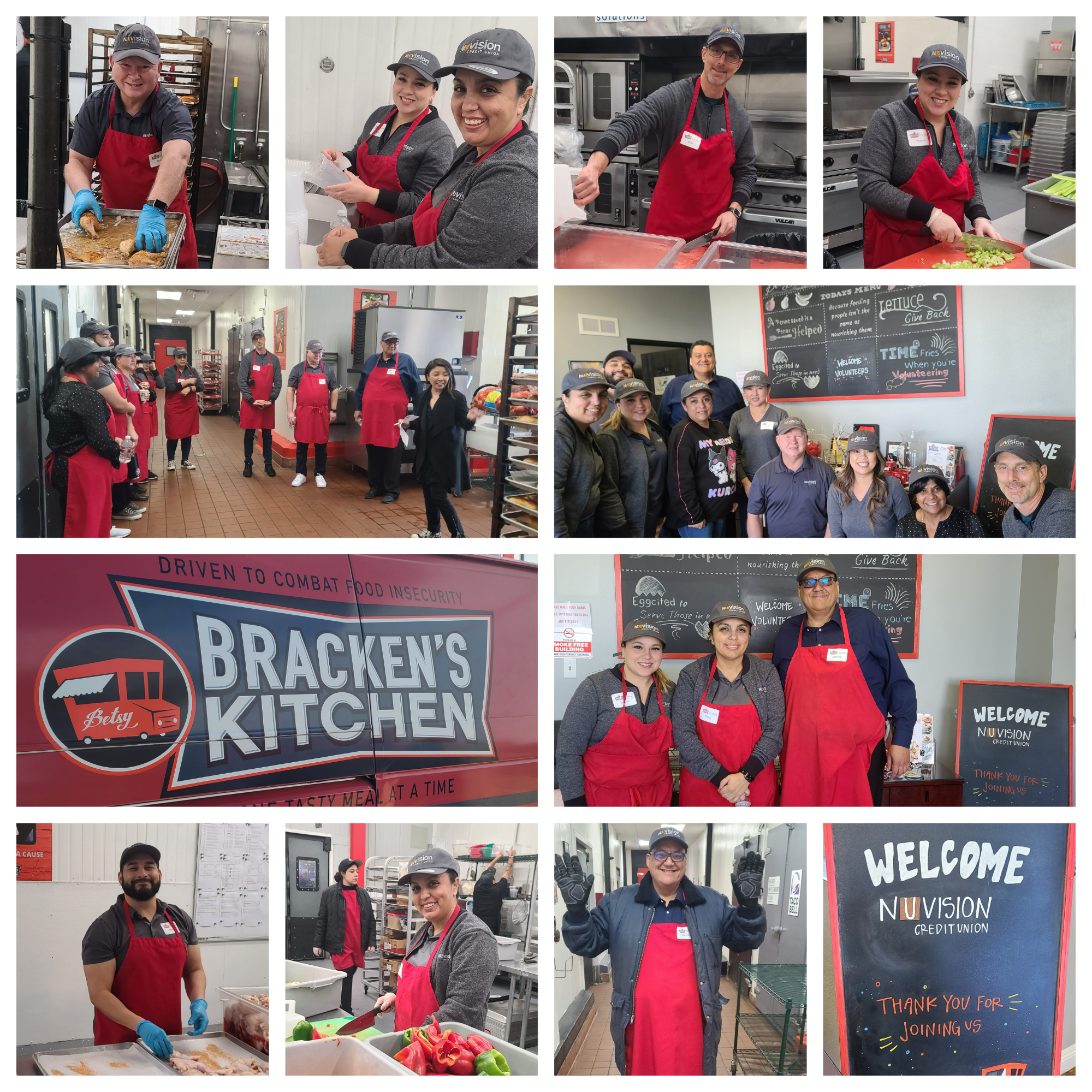 Bracken's Kitchen helps rescue, re-purpose, and restore both food and lives through food rescue, culinary training, and community feeding programs. We want to thank Bill and our team members who volunteer to help make our communities better places to live. We would also like to challenge you to be the hero your community needs.
Do you have an idea on how we can better serve our communities or want to tell us about someone who is making our communities a better place? Reach out to us and let us know; we are always looking for ways to help our members and the people in our communities thrive. You can reach out to us and tag us on social media on Facebook, Instagram, or Twitter – Use the hashtag #NuvisionHeroes and let us know how we can all make our communities thrive!