THE ADDED ADVANTAGE SUMMER $5,500 CASH GIVEAWAY!
May 22, 2020, 08:11 AM by Nuvision Credit Union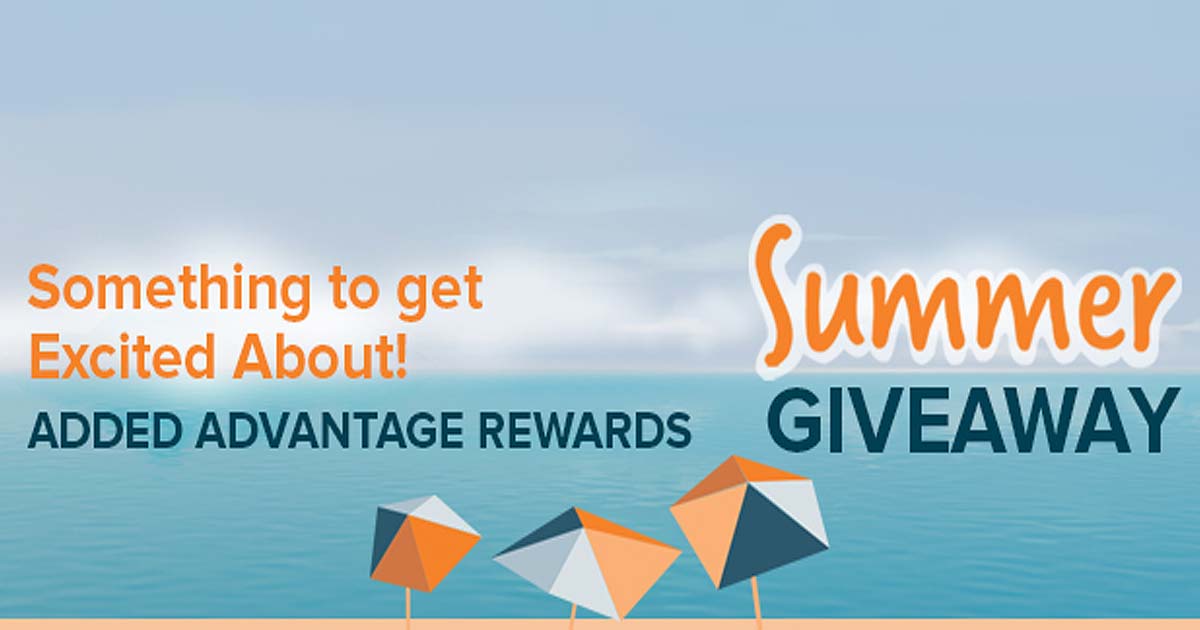 Over the last couple of months the world has changed quite a bit, and while this coming summer may look a little different than past summers, there is one thing that you can always count on—we will always be here to help you build a better life.
That's why we are excited to announce we will soon be rolling our Added Advantage Summer Giveaway.
In the past, we've given away trips to the Super Bowl and summer weekend getaways as part of our Added Advantage Giveaways. But we know the last couple of months have been particularly hard on many of out members, so this year nine lucky Added Advantage members will be awarded a $500 prize, and one will be given the $1000 grand prize.
The money will be yours to do with whatever you want. If you need a little weekend getaway, then use it to take one. But if you have been financially affected by the COVID-19 crisis and simply need to pay a few outstanding bills, then we hope this will help get you through.
Our mission to care for our members
Our summer giveaways are only one of the ways we support our members. Recently, we launched the NuvisionCares program to support small restaurants by paying them to provide meals for frontline healthcare workers. Throughout the program, we provided meals to over 5,000 healthcare workers, while enabling 14 local restaurants to bring back workers and give their employees much-needed paychecks.
Initiatives like this, especially during the hard times we are all facing, are at the core of who we are as a credit union. We want to support our members and the communities they live in, encouraging them every step of the way so they can build better lives.
Member-focused support that lasts all year long
If you're not an Added Advantage member, we encourage you to join the program. It's completely free. As an Added Advantage Program member, you will be rewarded for your everyday banking activities.
From loan incentives to certificate rate increases, waived fees, and personalized support, the benefits extend far beyond our bi-annual giveaways. They make a real difference, which is why so many of our members love the program.
Don't miss out on your chance to win!

Next week we will start sending out information on how to enroll in the program and the giveaway, so make sure to keep an eye on your inbox!
If you're not an Added Advantage member, you can join today by signing up on our website or calling the Added Advantage hotline at 888.324.3797