The top 3 benefits of opening a certificate account
Jan 31, 2020, 09:35 AM by Nuvision Credit Union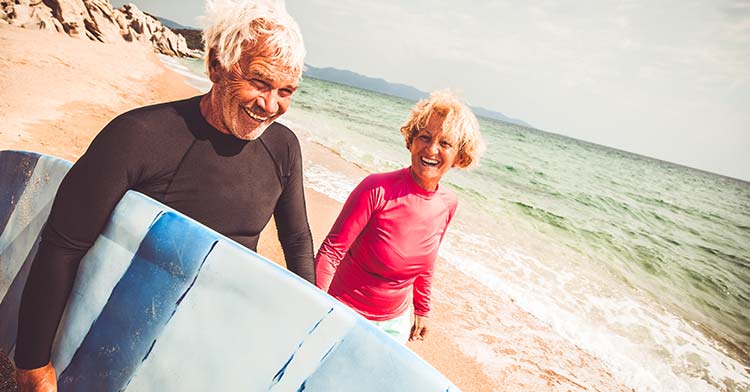 The main purpose of a certificate account is similar to that of a savings account: to help you set money aside for future goals. While the purposes are alike, certificate accounts have different features that make them uniquely suited to certain goals. If you've ever wondered what a certificate account could do for you, read these the top three benefits below. For more information, you can also check out our most current account offers.
Benefit #1: It's a stable investment.
Many people turn to the stock market for their investments. With higher yearly rates, this possible pay off can be enticing—but there is always a chance of losing money. The stock market can be unpredictable. An investment in stocks or bonds that you thought would be secure could really become a costly mistake.
For investors that are more risk-averse, a certificate account is a great place to start. Certificates give you a guaranteed rate, meaning you have a predictable amount of yearly growth. With NCUA backing, your deposit is also insured up to $250,000. There's no risk of losing money due to economic downturns or external circumstances.
Benefit #2: The interest rate is higher than traditional savings accounts.
The national average for savings account rates is around 0.09% (Annual Percentage Yield). That's not bad if you just need somewhere to park your money, but you can't expect to earn much in interest with these kinds of accounts. On the other hand, certificates can yield much more. A Nuvision 1-year certificate can earn up to 1.85% APY. If you invested just S1,000, you'd earn S18.5—that's $17.60 more than in the average savings account.
Certificate accounts also have the advantage of staying locked into the same rate. Savings or checking account rates may occasionally fluctuate, but a certificate will remain consistent over the length of your term.
Benefit #3: Certificate accounts have a wide range of maturity dates.
Though you are required to keep your money in the account for the length of the term, varying term lengths make certificates a great tool for earning high returns while saving for planned expenses. Many individuals find them especially helpful for working towards short-term goals.
Planning a big vacation at the end of the year? Keep the money you're saving safe and put it to work by selecting a certificate that matures right before you're set to leave. Planning on purchasing a home a few years down the line? Open a certificate account to save for the down payment.
That's the strength of a certificate. You can predict exactly when you will need to use the money and open the account at an appropriate time. It makes saving for life events so much easier.
Some people take advantage of the differing maturity dates with another investment method, commonly called laddering. They stagger investments across multiple accounts, so one certificate matures every 3-6 months and is available to reinvest in a new account with a better rate.
All of these strategies work well with features of certificate accounts, but they aren't the only ways to use them. Making your own plan can help you better prepare for the future.
Open your certificate account today!
In our latest certificate offer, Nuvision is offering a special 13-month account that yields up to 2.27% APY. If you're just getting started with certificates, this is the perfect account. The rate is very competitive, and it's easy to get started.
All you need to do is head over to a Nuvision branch or call 888.780.0953 to open your account.* For more information, you can visit the offer page here.
*Membership and eligibility required. Terms, conditions, and penalties may apply.