Introducing our New Loan Payment Feature!
Our online banking members asked for it and we are excited to announce that starting January 6th, 2021, Nuvision Online Banking users can pay their loans through online banking. This new feature is simple for members to begin using immediately – no setup or new app downloads required. Just login to your online banking through the web or through our easy-to-use online banking app and click on the Loan Payment option located under the Pay & Transfer menu.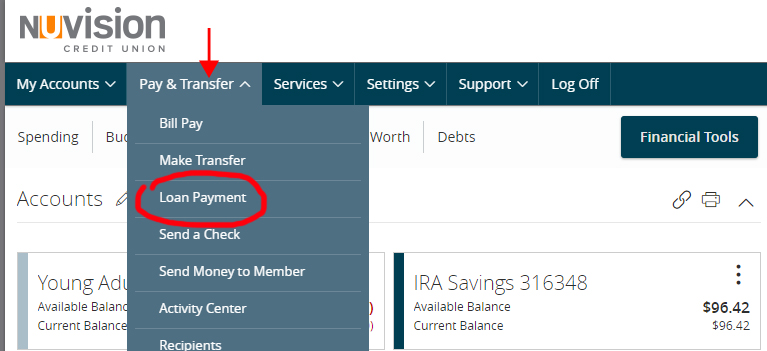 From the Pay & Transfer menu you can quickly and easily make payments on your:
Auto – Make your regular monthly payment, principle only or payoff and close.
Mortgage – Pay your regular monthly mortgage payment (payoffs not available).
Personal Loans – Regular payments or pay down to zero.
HELOCS – Regular payments or Principle only payments available .
For more information, please call 800-444-6327.