Housing Report: Home prices fall for the first time in 3 years!
Aug 26, 2022, 10:12 AM by Nuvision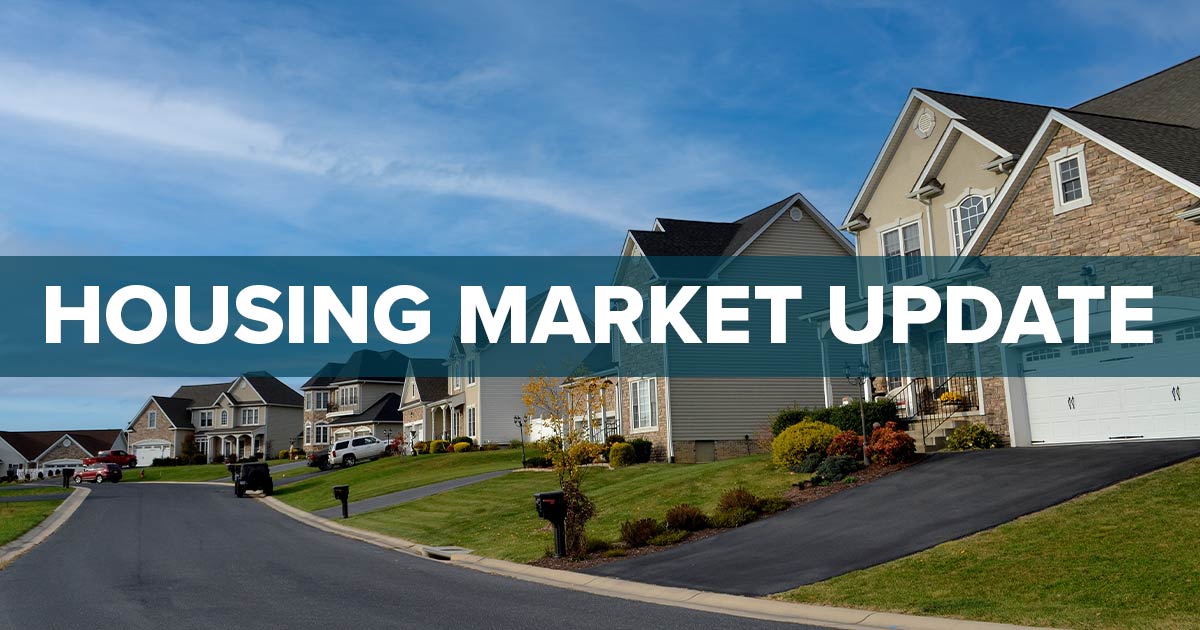 The following article includes views from Reports on Housing by Steven Thomas and other economic experts. It is not a reflection of the opinions, views, or predictions of Nuvision and its representatives.
When it comes to the economy, everyone has an opinion or theory on where things are going. In our mission to help with the life you build, we want to keep you as informed as possible so you can make the smartest financial decisions possible to protect yourself and your future.
In the latest Orange County Housing Report, Real Estate expert Steven Thomas discusses the chatter about a "housing recession" and what it means for homeowners and prospective buyers. While Thomas says the housing market has seen a significant drop in sales, he believes recession talk doesn't necessarily mean that housing is in a crisis or that values will plummet.
Thomas points out that only two of the last six recessions promoted a drop in home values and says the housing industry's mistakes instigated both of those – something he doesn't see happening this time around.
Home prices fell for the first time in 3 years last month
Nationwide the housing market is definitely seeing a shift. In fact, according to CNBC, home prices declined 0.77% from June to July, the first monthly decline in nearly three years. According to their report, it was also the second-worst July performance dating back to 1991.
Another shock to the system came from news that July brought another sharp decline in the sale of existing homes. In July, nationwide sales of existing homes fell by 5.9% from the previous month, marking the sixth straight month of a pricing decline. Altogether, that's more than a 20% drop from a year earlier.
According to Realtor.com, which put together a study of price reductions in the top 200 metro cities, some of the markets where we have branches have seen a significant drop in home prices. In fact, Phoenix, Arizona, and Anchorage, Alaska, came in third and fourth in the nation, seeing reductions of 29.5 percent and 28.5 percent of properties listed. In Southern California, Thomas says sales were off by 37% compared to 2021.
Some experts say that rising mortgage rates and higher construction costs are causing a "housing recession." Moody's Analytics chief economist Mark Zandi told Fortune Magazine that he thinks U.S. house prices will shift from 0% to -5%. If the U.S. entered a recession, he says U.S. house prices could fall between -5% to -10%.
Economist Robert Shiller, who predicted the 2008 housing crash, told Yahoo Finance that he believes the U.S. housing market is headed for trouble and said a 10% drop by 2024 or 2025 is a pretty good estimate.
While these numbers seem bleak, Thomas says this recession will be entirely different. In fact, historically, double-digit home price declines are extremely rare. Only the Great Depression and the Great Recession have seen home price cuts of that amount.
Like Thomas, not everyone sees a double-digit drop in housing prices. In fact, the Mortgage Bankers Association, Fannie Mae, Freddie Mac, CoreLogic, and Zillow are all predicting a low single-digit rise in home prices. Even with the downturn and Zillow saying they expect a significant slowdown in annual home value growth, they are forecasting a 2.4% home value growth through the end of July 2023 – but keep in mind this is down from the current rate of 16% growth as measured by the raw Zillow Home Value Index.