Orange County Housing Market: Home prices drop as sellers readjust to a normal market
Aug 12, 2022, 10:10 AM by Nuvision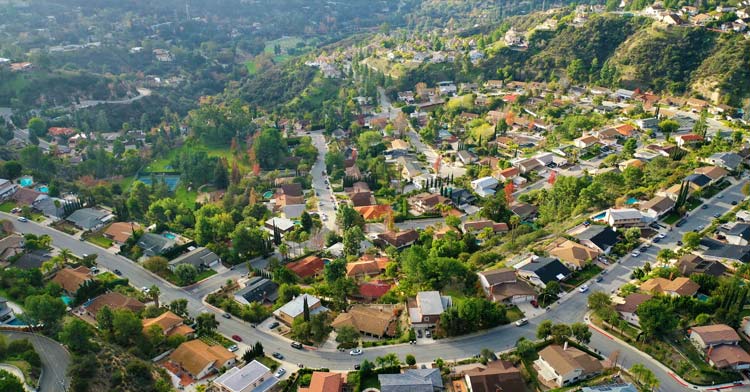 The following article includes views from Reports on Housing by Steven Thomas, economics expert and experienced real estate executive, and is not a reflection of the opinions, views, or predictions of Nuvision and its representatives.
The market is close to ditching its frenzied pace and returning to normal, Steven Thomas explains in his latest Orange County Housing Report. Though buyers have more flexibility, it remains a Slight Seller's Market, with Expected Market Time currently at 67 days. This time last year, the expected Market Time was 27 days.
Home values are not dropping, but sellers are adjusting expectations.
As the market evens out, buyers no longer need to worry about bidding wars, higher than asking price offers, and the breakneck speed of sales common just a few months ago. With a slower market, price reductions are becoming more common. But that doesn't mean buyers should expect to find a bargain.
Of the active inventory, 39% have seen price reductions at least once. Though it may look like a sign of dropping home values, it really signals a return to normalcy. Many price reductions are by sellers who initially overpriced their homes, expecting the hot market to accept their unrealistic pricing. This strategy sometimes worked when homes earned up to 30 offers after only a few days on the market. But now, with Expected Market Time back to 67 days, overpriced homes have little chance of selling.
Nationwide, price reductions have also increased.
The Realtor.com July 2022 report released Tuesday shows 19.1% of sellers reduced their prices, compared to just 9.4% last July.
"The U.S. housing market continues to move toward more evenly balanced supply and demand compared to the 2021 frenzy," said Danielle Hale, chief economist for Realtor.com told Forbes. "Our July data shows elevated mortgage rates left many buyers tightening their budgets and sellers responding with price reductions, while home shoppers who kept searching saw more available options."
In Orange County, inventory is reaching a 2022 peak.
Active inventory only increased by 28 homes over the past few weeks. At 4,069, it's close to a peak. Demand, meanwhile, is up 7% over the past two weeks, though it remains the lowest for early August since 2007. Inventory remains below its pre-pandemic 3-year average, which, at 6,753 active listings, was 66% more.
National numbers show inventory is on the road to recovery. Since this time last year, active listings have risen 30.7%, which Realator.com says is record growth. Yet active listing remains below pre-pandemic levels, with the current number 45.4% less than its pre-pandemic 3-year national average.