Students Increasingly Victims of Fraud and Identity Theft
Aug 27, 2018, 09:49 AM by Nuvision Credit Union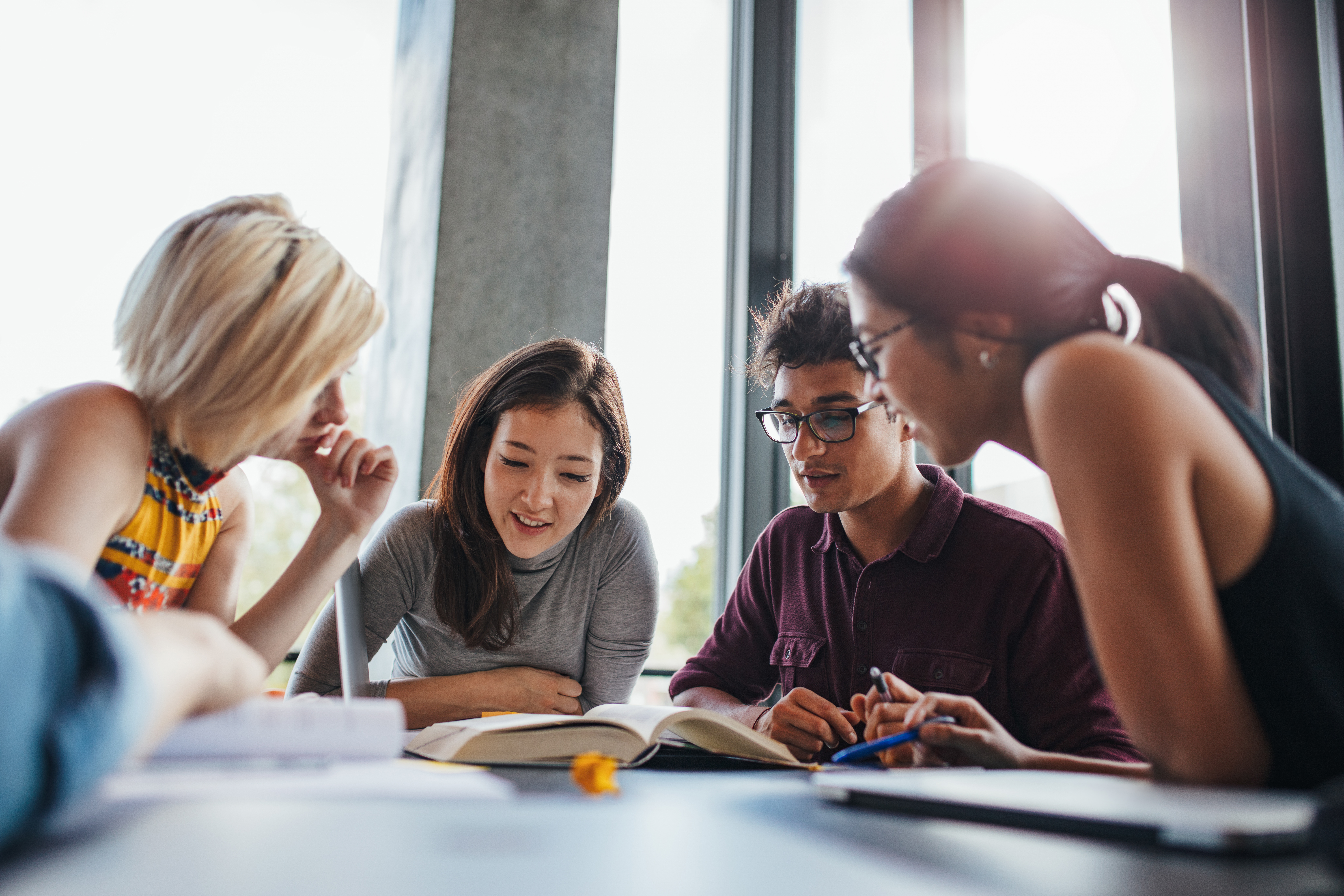 It's the time of year when students head back to school and when parents do their part to make sure their children have everything they need.
Many high school parents have spent the last several months making sure fees are paid, communicating with counselors about class schedules, and keeping their student on track to graduate and receive a diploma. Parents of college students have been lining up financial aid, such as grants, scholarships, and government or private student loans. They have been paying the bills for tuition, books, and other expenses. And they have helped their student arrange housing and transportation and prepared them to live independently for the first time.
Students themselves may be enjoying a new laptop, logging in to personal accounts on school computers, using public or school-provided Wi-Fi, or leaving their unsecured phone where it could easily disappear.
Parents and students have a lot to think about when getting prepared for the start of the school year. Their busy. They're distracted. They're excited, nervous, or both. That's what makes the end of summer and beginning of the school year a time where students and parents become especially susceptible to cybercrime, identity theft, scams, and fraud.
News outlets and others are warning students to watch out for scams before heading back to school.
Students are susceptible to fraud
College students and young adults are generally new and inexperienced when it comes to the financial services system. Because it is so convenient to receive bank documents online, they may have never really looked at a bank statement.
Moreover, if a young person has a credit card, it may be on their parents' account, so they don't monitor daily transactions. On the other hand, while students are away at school, parents don't always know what their son or daughter is doing or where he or she may be day-to-day, so unfamiliar transactions may not immediately ring alarm bells.
Students and parents should be very careful, however.
Javelin Strategy & Research, a research-based financial advisory firm based in northern California, conducts a study every year about fraud and identity theft. One of the key findings from the 2015 report was that students are the, "least concerned yet most severely impacted by fraud."
The report showed:
Students indicated the least amount of concern about fraud, with more than 64 percent saying they were not very concerned.
Students are more likely to perceive significant effects due to the occurrence of fraud (15 percent experiencing moderate or severe impact).
The survey findings also revealed that students are also the least likely to detect identity fraud themselves:
22 percent of students were notified that they were a victim of identity fraud either by a debt collector or when they were denied credit, three times higher than average fraud victims.
Students were also four times more likely than other consumers to be a victim of familiar fraud (i.e., fraud committed by someone known to the victim).
A an article in Consumer Reports noted, "Students are hot commodities for thieves because they don't have much of a transaction history, making it harder to pinpoint unusual activity."
Common student scams
Once students learn that they are often more susceptible to fraud and identity theft than older adults, it is important that they learn and know the signs of common scams.
Fraud.org, a project of the National Consumers League, includes diploma scams, student tax scams, and scholarship scams among those to watch out for during back-to-school season.
Also, watch out for scams that involve housing and rental units, utilities, credit cards, and employment.
College students should avoid phishing bait
At college, students are asked to create one or more new accounts so they can access their grades, their class schedule, their financial aid, their college email, etc. Students can feel pressure to get online quickly so they can receive assignments starting the first day of class. Hackers often try to take advantage of that.
The Rocky Mountain Collegian reported just this month that, "A recent phishing attempt designed to gain University login credentials targeted students at Colorado State University and other universities."
The article warned that, "attackers can use the credentials to log into student portals … and view or change important personal information, including bank account information."
In addition to phishing, students should also protect themselves from the dangers of public Wi-Fi. Because so many young people prefer to conduct transactions or pay their friends without cash, they need to be aware of scams involving Zelle and other payment services.
Schools also put students at risk
Despite preparing and taking all necessary precautions, students can still become victims of cybercrime or identity theft through no fault of their own. Many schools fail to properly secure private and personal data. One study found about 120,000 school accounts in Missouri and Arkansas for sale on the dark web. Government Technology reported in 2017, "international hackers slipped into the computer systems of at least four Florida school district networks in the hopes of stealing the personal data of hundreds of thousands of students."
What should students do to protect themselves?
The first step is for students to learn that anyone can become a victim of fraud and identity theft. Scott Schober, owner of a wireless security tech firm, wrote a book, "Hacked Again: It Can Happen to Anyone, Even a Cybersecurity Expert." If anyone is going to get hacked, the last person you'd expect is someone who runs a company that provides cybersecurity. If it can happen to him, it can happen to anyone.
In his book, Schober notes, "Security is everyone's business, and we must come together to combat the threat of evil and apathy in order to share information."
Once students become aware of hacking and cybercrime, the next step is to take basic precautions, such as those suggested by the Identity Theft Resource Center:
Don't carry your Social Security card or number with you. Keep it locked in a safe place.
Be aware and wary of the peer-to-peer file sharing programs.
Obtain and use a credit card and not a debit card.
Never loan a credit or debit card to a friend.
Consumer Reports also listed some common sense precautions, including:
The FBI offered the following tips about employment scams:
Never accept a job that requires depositing checks into your account or wiring portions to other individuals or accounts.
Many of the scammers who send these messages are not native English speakers. Look for poor use of the English language in e-mails such as incorrect grammar, capitalization, and tenses.
Forward suspicious e-mails to the college's IT personnel and report to the FBI. Tell your friends to be on the lookout for the scam.
If you have been a victim of an employment or any other Internet-related scam, you can file a complaint with the FBI's Internet Crime Complaint Center at www.IC3.gov.
How to Get a Credit Report
The law entitles you to receive a free credit report from each of the credit reporting agencies – Experian, TransUnion, and Equifax – once every 12 months.
If you find an error, you can dispute the information or request that the information be deleted or corrected.
Parents should help
The Federal Trade Commission published a three-part blog series that provides back-to-school advice for parents.
The Identity Theft Resource Center also has suggestions for parents.
So, don't wait. Talk to and educate students about fraud, scams, and identity theft. Let them know that it exists, that they can become a victim, and what consequences are. Then help them take simple precautions that will make your life and theirs a whole lot more secure.
Stay connected
To stay on top of Nuvision alerts and information related to the risks of fraud and identity theft, financial and data protection, and cybersecurity, check our Fraud Protection blog or follow Nuvision on Facebook and Twitter to receive updates when new articles are published.